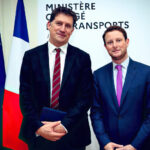 Green mobility: Rail and sail
2nd November 2023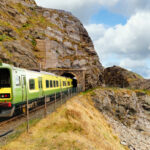 CAP23 lacking in rail targets
2nd November 2023
David O'Connor, Head of Environment and Planning at Technological University Dublin (TU Dublin), tells eolas Magazine about the challenges of making Ireland's public transport safer and easier to use.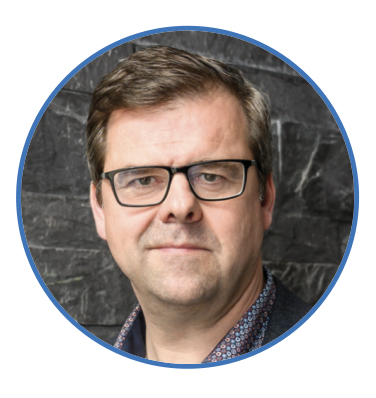 O'Connor contends that there has been a welcome and high level of focus (and investment) in active travel as we urgently transition towards a climate resilient society. But to be truly resilient and sustainable, "our towns, cities and regions need public transport to work well also".
The best way to do this, according to O'Connor, is to make public transport "part of the neighbourhood" and, he adds, the neighbourhood has to be "highly walkable".
Bringing disciplines together
When planning public transport, O'Connor talks about the need to get the balance right between liveability and movement. There are many different approaches but, he emphasises, "we just need to remember that there will always be times where place trumps movement".
"Sometimes, we may have to slow things down a little bit and really look at how we design the spaces we need to share in neighbourhood centres," he says.
O'Connor adds: "There has been a lot of focus on investment in active travel and I think there is a lot of momentum there. We are seeing increasingly sophisticated consultation and engagement and it is wonderful to see this.
"I hope that this enthusiasm and positivity can be imbued in public transport because we need it. A lot of the lessons we have learned around engagement and consultation are critical, because a lot of what we do in coming up with active travel solutions is about redesigning and reshaping the public realm.
"Bringing disciplines together is absolutely central to all this and something we really emphasise in our postgraduate programmes at TU Dublin."
European exemplars
O'Connor points to two European cities which have stood as exemplars in implementing public transport which is safe and comprehensively serves their respective populations. He believes that the future development of public transport in Ireland should consider these examples.
The first example cited by the TU Dublin Head of Discipline is that of Freiburg, Germany. He explains that authorities in Freiburg introduced a monthly public transport ticket that was "affordable and simple to use", and that the city "gradually and steadily implemented pedestrian zones and parking constraints so that the public transport network worked reliably".
"A large part of this was their transformation of the city into an accessible and mobile city with reduced car dependency. Germany is a part of the world where they do like their cars and they manufacture good ones, but they created a city where cars do not need to be used every day," O'Connor says.
The second example cited by O'Connor is the Swiss city of Zürich, which he states has become "one of the most liveable cities in the world".
"The authorities in Zürich created a transit priority programme, using access-metering for cars, which ensures a congestion-free network for public transport to operate. No significant difference is made between tram, bus, or trolleybus, with the systems and operations management common to all. The focus is on level-of-service, but the streets need to be kept absolutely clear of traffic in order for this to happen.
"In short," he says, "what we learn from these places is that public transport networks need to work, but they also need to make sense to people and be simple to use".
Ensuring safety
Between 1986 and 2016, the proportion of females aged 15 years or over driving to work has increased from 27 per cent to 65 per cent. "While data on gender and transport use is very limited in Ireland, we know that safety is almost always one of the biggest issues for women. It is not acceptable for women, or any users, to feel unsafe whether walking to, waiting for, or using public transport," he says.
"The design of the built environment is a big part of this". He proposes that bus interchanges and train stations should be designed to attract people and activity, and that an audit "using a gender lens" could help identify how this could be improved.
Whilst he states that a transport police service would "undoubtedly help", O'Connor believes that the presence of a 'go-to person' providing surveillance, with the power to intervene, can make all the difference, particularly at night, for when passengers might feel unsafe".
Concluding, O'Connor states that public transport can and should be "active travel's best friend", adding that focusing on walkability around public transport stops "can yield many efficiencies and social benefits".