ABOUT
---
The
must-attend

conference
for Ireland's environment.
2019: An environmental emergency
The Dáil has declared a climate and biodiversity emergency. It does not look likely that Ireland will meet 2030 or 2050 emission targets. Ireland's biodiversity capital is highly vulnerable to the impacts of climate change.
It has become clear that we are the last generation that can impact the course of climate change and are also the first generation feeling its effects. A report released in October 2018 by the Intergovernmental Panel on Climate Change (IPCC) warned that global warming must be kept to 1.5°C and this can only happen if the world makes major changes. To address the climate issue in Ireland, the government has introduced ambitious measures in its recent Climate Action Plan.
Alongside a dedicated climate session, this year's programme will also feature a public health and air quality session. While EU air quality standards are not currently exceeded in Ireland, the health-related external costs from air pollution are thought to be more than €2 billion annually.
Waste is also an area of focus as recent statistics show that Ireland generates the most plastic packaging waste per person in the EU. A total of 57.9kg of plastic packaging waste was produced per person in 2016, 82% higher than the EU average.
Ireland's environment certainly has its bright spots and good progress across many areas must continue in the face of global challenges. The conference programme aims to tackle these important issues — and much more — highlighting ways in which both policy-makers and industry can move forward in order to protect the environment.
Taking action
Ensure you don't miss the latest developments in environmental policy and updates from across the sector and put your questions to expert speakers during dedicated Q&A sessions. This is an important opportunity to bring all those involved in shaping the future of Ireland's environment together for a day of discussion and networking.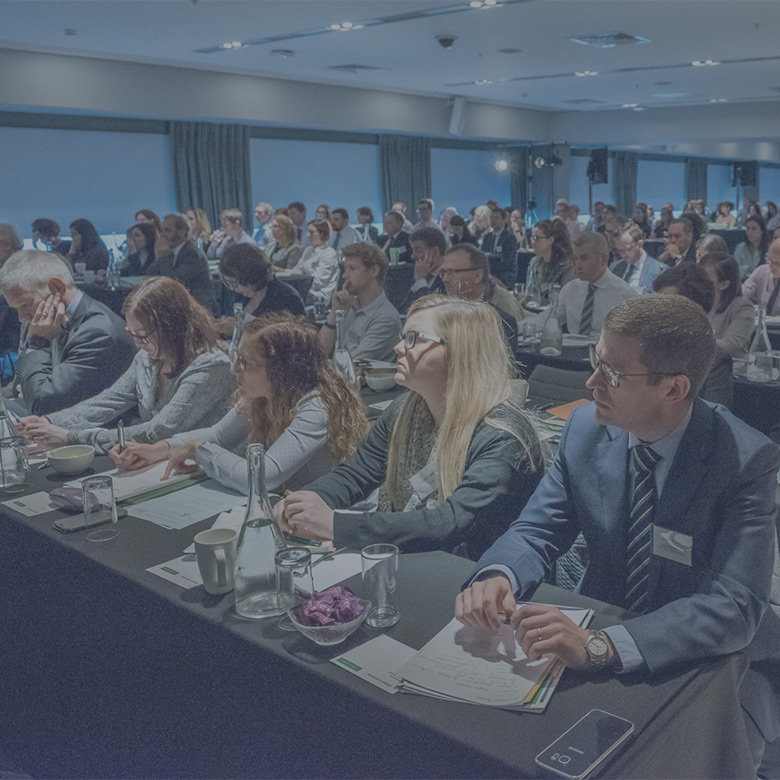 PROGRAMME
---
Conference
programme
---
08:30 – 09:00 AM
REGISTRATION AND COFFEE
Plenary: Environmental policy
09:00 – 11:00 AM
Chair: Brian Carroll, Assistant Secretary — Environment and Climate Action, Department of Communications, Climate Action and Environment
---
MINISTERIAL ADDRESS
ENVIRONMENTAL CHALLENGES IN IRELAND: 2019 AND BEYOND
Richard Bruton, TD, Minister for Communications, Climate Action and Environment
---
EUROPEAN ENVIRONMENT PRIORITIES
Aurel Ciobanu-Dordea, Director, DG Environment, European Commission
---
IRELAND'S ENVIRONMENT: KEY CHALLENGES AND FUTURE OUTLOOK
Laura Burke, Director General, Environmental Protection Agency
---
MOVING NORTHERN IRELAND'S ENVIRONMENT FORWARD
Dave Foster, Director of Regulatory and Natural Resources Policy, Department of Agriculture, Environment and Rural Affairs
---
THE STATE AND OUTLOOK FOR THE EUROPEAN ENVIRONMENT: CHALLENGES AND OPPORTUNITIES FOR SUSTAINABILITY TRANSITIONS
Cathy Maguire, Environmental Sustainability Assessments and Learning Expert, European Environment Agency
---
Questions and answers / panel discussion
11:00 – 11:30 AM
MORNING COFFEE / NETWORKING BREAK AND EXHIBITION VIEWING
Climate change
11:30 AM – 01:00 PM
Chair: J Owen Lewis, Chair, IIEA Climate Group
---
A STRATEGY FOR MEETING IRELAND'S CLIMATE CHANGE CHALLENGE
John FitzGerald, Chair, Climate Change Advisory Council
---
DECARBONISATION IN THE TRANSPORT SECTOR
Laura Behan, Principal Officer, Climate Change Unit, Department of Transport, Tourism and Sport
---
SPECIAL ENVIRONMENTAL COST RULES
Deborah Spence, Partner, Head of Environment and Planning, Arthur Cox
---
How to engage the public: Lessons from the Citizens' Assembly
Dr Diarmuid Torney, Assistant Professor in the School of Law and Government, Dublin City University
---
Questions and answers / panel discussion
Water
11:30 AM – 01:00 PM
Chair: Dr Matt Crowe, Director of the Office of Evidence and Assessment (OEA), Environmental Protection Agency
---
CHALLENGES OF IMPLEMENTING EUROPEAN WATER POLICY
Andrew Farmer, Head of Natural Resources and Circular Economy Programme, Institute for European Environmental Policy
---
SAFEGUARDING IRELANDS WATER RESOURCES FOR THE FUTURE
Niall Gleeson, Managing Director, Irish Water
---
PROTECTING AND IMPROVING WATER QUALITY IN IRELAND
Sean Keating, Director of Services, Local Authority Waters Programme
---
INNOVATIONS IN HOW WE MONITOR OUR WATER ENVIRONMENT
Fiona Regan, Director, DCU Water Institute
---
AN OVERVIEW OF WATER IN NORTHERN IRELAND
Paul Harper, Director of Asset Delivery, Northern Ireland Water
---
Questions and answers / panel discussion
Public health and air quality
11:30 AM – 01:00 PM
Chair: tbc
---
VIDEO ADDRESS:
HEALTH IN EUROPE: TACKLING NOISE POLLUTION AND WIDER CHALLENGES
Francesca Racioppi, Head, European Centre for Environment and Health, World Health Organisation
---
THE IMPACT OF AIR QUALITY ON HEALTH AND WELLBEING IN IRELAND
Greg Straton, Assistant Principal, Department of Health
---
CLIMATE CHANGE AND PUBLIC HEALTH
Prof Pat Goodman, Member, European Academies' Science Advisory Council (EASAC)
---
RESEARCHING THE LINK BETWEEN HEALTH AND THE ENVIRONMENT
Anne Nolan, Associate Research Professor, Economic and Social Research Institute
---
Questions and answers / panel discussion
01:00 – 02:00 PM
LUNCH: NETWORKING OPPORTUNITY AND EXHIBITION VIEWING
Resource efficiency and the circular economy
02:00 – 04:00 PM
Chair: Claire Downey, National Coordinator, Community Reuse Network Ireland
---
IRELAND'S WASTE POLICY AND FUTURE OUTLOOK
Matt Collins, Assistant Secretary, Department of Communications, Climate Action and Environment
---
TOWARDS A WELSH CIRCULAR ECONOMY
Carl Nichols, Head of WRAP Cymru, Wales
---
CONNECTING PEOPLE AND RESOURCES FOR GREENER LIVING
Sarah Miller, Chief Executive, The Rediscovery Centre
---
PLASTICS AND THE CIRCULAR ECONOMY
Aoife O'Donovan, Environmental Policy Executive, Ibec
---
Questions and answers / panel discussion
Planning and the environment
02:00 – 04:00 PM
Chair: Henk van der Kamp, Planning consultant
---
PLANNING FOR THE FUTURE
Niall Cussen, Chief Executive and Planning Regulator, Office of the Planning Regulator (OPR)
---
ENVIRONMENTAL SENSITIVITY MAPPING
Ainhoa González, Assistant Professor School of Geography, University College Dublin
---
PLANNING: DELIVERING FOR THE ENVIRONMENT
Dave Walsh, Chair, An Bord Pleanála
---
INVOLVING COMMUNITIES IN THE PLANNING PROCESS
Michael Ewing, Development Officer, Environmental Pillar
---
Questions and answers / panel discussion
04:00 PM
CONFERENCE CLOSE
The 2019 Environment Ireland conference begins in…
---
---
SPEAKERS
---
Experience and knowledge
from expert speakers
<![image src="http://www.sandbox.environmentireland.ie/wp-content/uploads/2019/01/home_event3_pic21.png"]-->
---
---
25+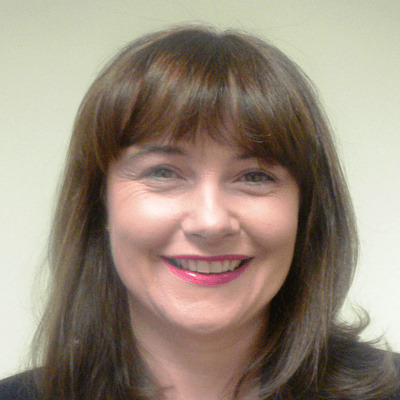 Laura Behan
HEAD, CLIMATE CHANGE UNIT,
DEPARTMENT OF TRANSPORT, TOURISM AND SPORT
---
Read more…
Laura Behan is Head of the Climate Change Unit of the Department of Transport, Tourism and Sport. Previous roles in the Department have included Head of the Strategic Research and Analysis Unit, sustainable transport, freight and logistics policy, road safety and road financing. She has also worked in the Departments of Finance, Environment and Local Government and Foreign Affairs. She currently leads the preparation and implementation of transport climate mitigation and adaptation policy and national policy on alternative fuels. She is also Co-Chair of the Government's Low Emitting Vehicles Task Force.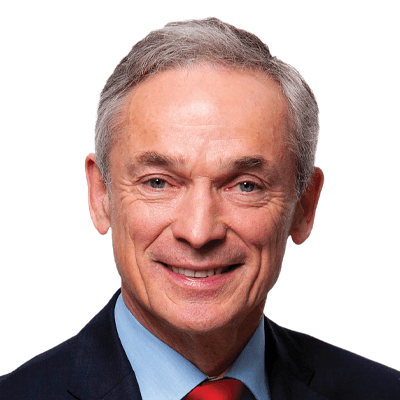 Richard Bruton, TD
MINISTER FOR COMMUNICATIONS, CLIMATE ACTION AND ENVIRONMENT
---
Read more…
Richard Bruton, TD, was appointed Minister for Communications, Climate Action and Environment in October 2018. He previously served as Minister of Education and Skills from May 2016 to October 2018 and as Minister for Jobs, Enterprise & Innovation from 2011–2016. Richard was first elected to Dáil Éireann for Dublin North Central in 1982. He has served a number of terms as a member of Dublin City Council.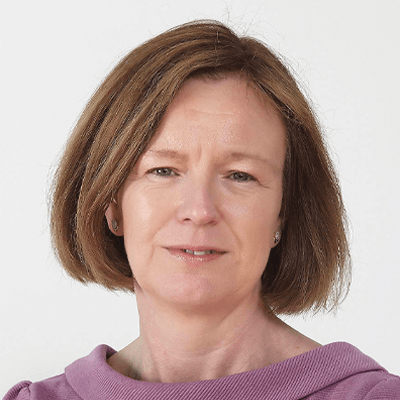 Laura Burke
DIRECTOR GENERAL,
ENVIRONMENTAL PROTECTION AGENCY
---
Read more…
Laura Burke is the Director General of the Environmental Protection Agency (EPA), appointed in 2011 and served as a Director within the EPA since 2004. Laura is the Chair of the European Environment Agency (EEA) Management. Prior to joining the EPA, she worked in the private sector. Laura is a graduate chemical engineer of University College Dublin (UCD), holds an MSc from Trinity College, Dublin and is a Chartered Director. In 2016 Laura was awarded the UCD Engineering Graduates Association (EGA) Distinguished Graduate Award.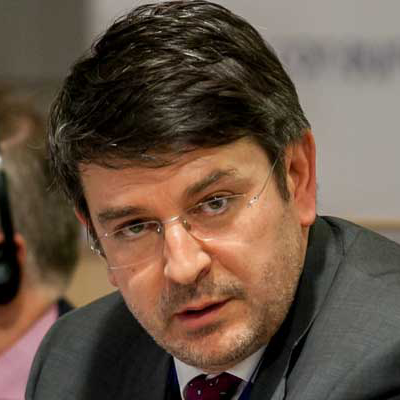 Aurel Ciobanu-Dordea
DIRECTOR,
DIRECTORATE-GENERAL FOR ENVIRONMENT, EUROPEAN COMMISSION
---
Read more…
Aurel Ciobanu-Dordea is Director for Implementation, Governance and Semester in the European Commission's Directorate General for Environment. Before joining DG Environment in 2014, he was Director for Equality in charge of fight against discrimination in DG Justice between 2011 and 2014. He joined the European Commission in 2009 as Director for Fundamental Rights and EU Citizenship in DG Justice, Freedom and Security, later DG Justice. Aurel Ciobanu-Dordea holds an LL.M. from the University of Illinois (US) and a Ph.D. from the University of Bucharest (RO).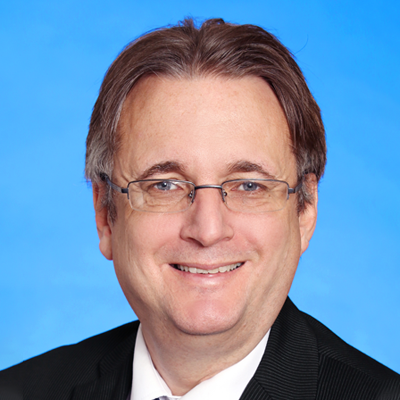 Brian Carroll
ASSISTANT SECRETARY GENERAL, CLIMATE ACTION AND ENVIRONMENT,
DEPARTMENT OF COMMUNICATIONS, CLIMATE ACTION AND ENVIRONMENT
---
Read more…
Brian Carroll is the Assistant Secretary General leading the Climate Action and Environment function at the Department of Communications, Climate Action and Environment. He is responsible for national, EU and international environment policy, including in the areas of climate action, air quality, radiation and environmental awareness, as well as oversight of the Environmental Protection Agency. Brian joined the Department in 2008, and within the Department has worked previously as Assistant Secretary General for Natural Resources, Head of Decarbonisation and Head of Finance, Strategy and Corporate Affairs. He has wide experience across the public service, having also worked in the Departments of Finance, Foreign Affairs and Justice.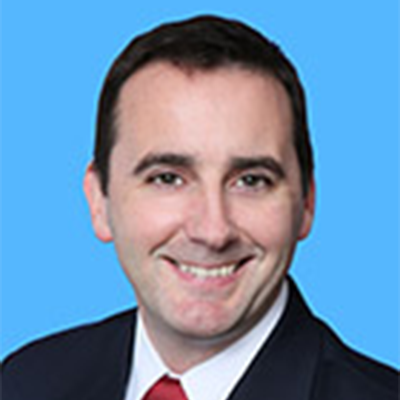 Matthew Collins
ASSISTANT SECRETARY, NATURAL RESOURCES AND WASTE POLICY,
DEPARTMENT OF COMMUNICATIONS, CLIMATE ACTION AND ENVIRONMENT
---
Read more…
Matthew Collins is the Assistant Secretary leading the Natural Resources and Waste Policy function in the Department of Communications, Climate Action and Environment. He has responsibility for mineral exploration and mining, petroleum exploration and extraction, the Geological Survey, inland fisheries, and waste and resource efficiency. Matthew joined the Department in 2016, having worked previously in the Departments of Health, Environment and Local Government, Foreign Affairs, Finance, as well as in the Communications Division of the Department.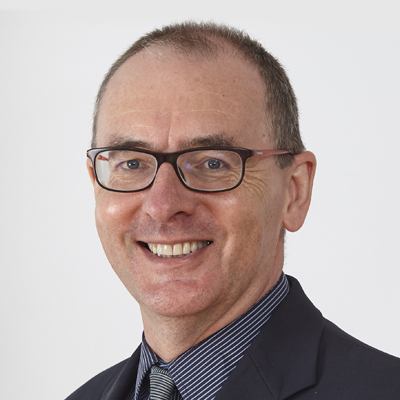 Matthew Crowe
DIRECTOR, OFFICE OF EVIDENCE AND ASSESSMENT,
ENVIRONMENTAL PROTECTION AGENCY
---
Read more…
Matthew Crowe was appointed in March 2010 as a Director of the EPA with responsibility for the Office of Communications and Corporate Services and currently serves as Director of the EPA's Office of Evidence and Assessment. Before being appointed as Director, he had worked within the EPA since 1995 in a variety of roles. Prior to joining the EPA, he worked in Vancouver, Canada, for five years, conducting contract research in applied environmental sciences. Matthew holds a B.Sc. and PhD from University College, Dublin.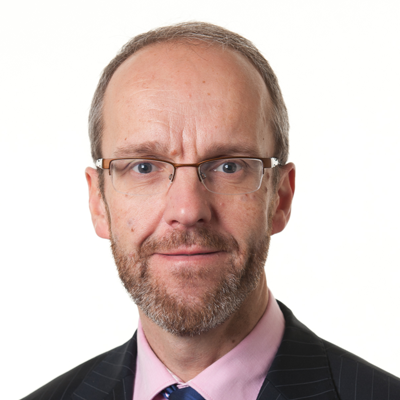 Niall Cussen
CHIEF EXECUTIVE AND PLANNING REGULATOR,
OFFICE OF THE PLANNING REGULATOR
---
Read more…
Niall Cussen is the Chief Executive and Planning Regulator at the Office of the Planning Regulator (OPR) established by Government in April 2019. The OPR's functions are to oversee the effective delivery of planning services by planning authorities, including implementation of national and regional policies. Prior to his appointment Niall was Chief Planner at the Department of Housing, Planning and Local Government from July 2014 and he worked in the Department from January 2000 prior to that. Niall was responsible for leading the Department's Forward Planning Section and its professional and multi-disciplinary planning team in the development of legislation and all Government policy relating to planning and related matters, including the National Planning Framework as part of Project Ireland 2040 alongside the National Development Plan. Prior to joining the Department in 2000, Niall had an extensive planning career working for local authorities in Clare, Meath and Dublin City Council and An Bord Pleanála. Niall holds qualifications in economics and geography, regional and urban planning and environmental engineering from Maynooth University, University College Dublin and Trinity College Dublin respectively and is both a member and a past President of the Irish Planning Institute.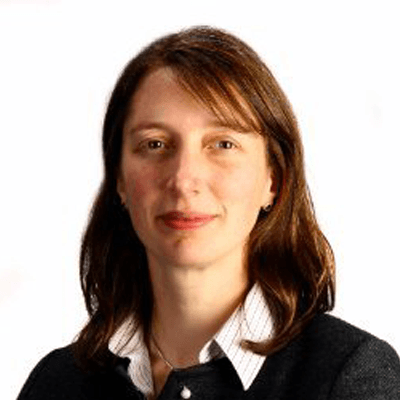 Claire Downey
NATIONAL EXECUTIVE,
COMMUNITY REUSE NETWORK IRELAND
---
Read more…
Claire Downey is National Executive with Community Reuse Network Ireland, an all-Ireland umbrella body funded by the EPA that represents community based organisations involved in reuse and recycling. In this role, she is responsible for supporting CRNI members and working toward mainstreaming community reuse and recycling through policy and research. Claire holds a Bachelor of Engineering (first class honours) degree and has over 13 years of experience in the waste and resources sector. Claire is Vice President of the RREUSE Network Europe. She sits on the Centre Council for the Republic of Ireland Centre with the Chartered Institute of Waste Management and is a board member with the Green Foundation Ireland.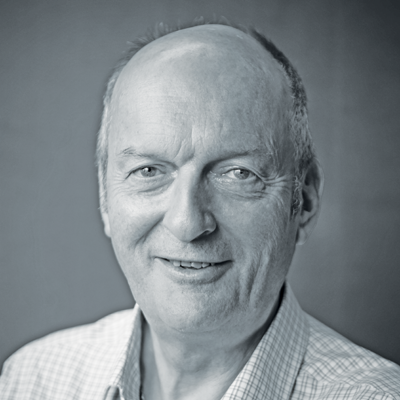 Michael Ewing
DEVELOPMENT OFFICER,
ENVIRONMENTAL PILLAR
---
Read more…
Michael Ewing was employed by the Irish Environmental Network (IEN) in 2008 to build the advocacy coalition of 29 national environmental NGOs the Environmental Pillar, and the fifth national social partner. In 2010 he was also appointed as Coordinator of the IEN, a network of 32 national environmental NGOs. He has been a member of the National Economic and Social Council since 2009 and is currently a member of the national Public Participation Networks (PPN) Advisory Group as well as the National Dialogue on Climate Action Advisory Group. His objective in all his work is to promote participatory democracy and sustainable development, locally, nationally and globally with inter-generational justice at the core.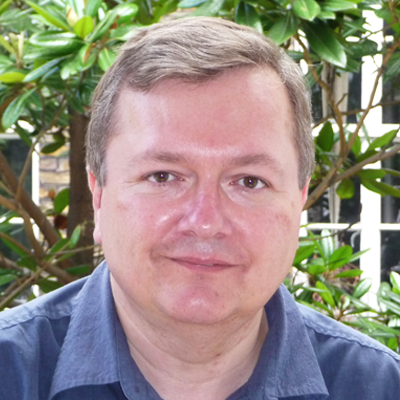 Andrew Farmer
HEAD OF NATURAL RESOURCES AND CIRCULAR ECONOMY PROGRAMME,
IEEP
---
Read more…
Dr Andrew Farmer (32 years experience), Head of Natural Resources and Circular Economy Programme, IEEP, London, has a PhD from St Andrews University and began his career as an aquatic ecosystem research scientist in the USA and UK. Subsequently, Dr Farmer worked for a UK government agency for seven years. In this role Dr Farmer provided scientific and policy advice across a wide range of areas, in particular focusing on analysis of ecosystem impacts and developing inputs to negotiations at international level. Dr Farmer has worked at IEEP for 19 years. In this position, Dr Farmer has undertaken extensive research on the implementation of EU water and marine legislation and its implementation in the Member States, including a particular focus on the Water Framework Directive, Marine Strategy Framework Directive, UWWTD and related directives, pollution control legislation, EU governance, and smart regulation. Dr Farmer has published the following books: Managing Environmental Pollution, published in 1997 by Routledge; and a Handbook of Environmental Protection and Enforcement, published in 2007 by Earthscan. He is the Editor of the Manual of European Environmental Policy published by Earthscan in 2010 and 2011. He is a joint editor of Environmental Crime in Europe, published in 2018 by Hart Publishing.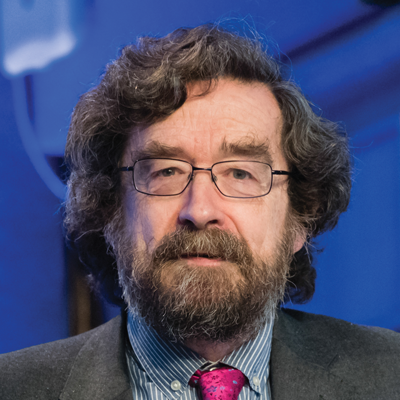 John FitzGerald
CHAIR,
CLIMATE CHANGE ADVISORY COUNCIL
---
Read more…
John FitzGerald is one of Ireland's leading economists and a Research Affiliate with the Economic and Social Research Institute (ESRI) and an Adjunct Professor in TCD and UCD. He was a member of the Northern Ireland Authority for Energy Regulation from 2003 to 2006 and he is currently Chairman of the government's Climate Change Advisory Council.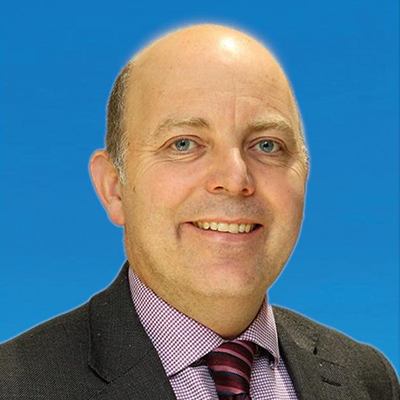 Dave Foster
DIRECTOR OF REGULATORY AND NATURAL RESOURCES POLICY,
DEPARTMENT OF AGRICULTURE, ENVIRONMENT AND RURAL AFFAIRS
---
Read more…
Dave is Director of Regulatory and Natural Resources Policy with responsibility for policy and legislation in relation to environmental regulation, natural resources (including air, water and biodiversity) and agri-environment. Dave was previously Director of Environmental Protection with the Northern Ireland Environment Agency and has also worked for the Environment Agency for England and Wales in a variety of operational and policy roles. He is a biologist by training, having studied at Birmingham and Leicester Universities.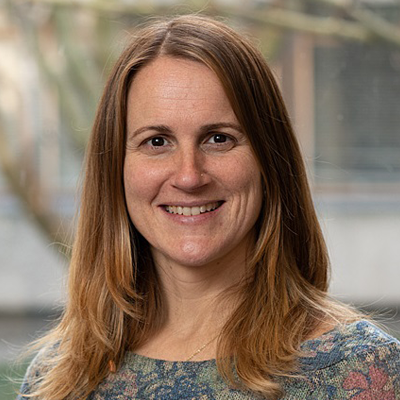 Ainhoa González
ASSISTANT PROFESSOR, SCHOOL OF GEOGRAPHY,
UNIVERSITY COLLEGE DUBLIN
---
Read more…
Dr Ainhoa González is an Assistant Professor in the School of Geography, University College Dublin. She is an environmental planner and her research focuses on developing and applying geospatial analysis tools and methods for assessing environmental change and impacts, to better inform planning and decision-making. In collaboration with the All-Island Observatory (AIRO), she has developed the Environmental Sensitivity Mapping web tool: a novel and participative online mapping tool that enables simultaneous exploration and analysis of over 100 spatial datasets to support environmental assessment and planning in Ireland. Ainhoa has published a number of guidance manuals on Strategic Environmental Assessment for the Environmental Protection Agency. She has published a book and a number of book chapters, as well as papers in national and international journals. She is a board member of the International Association for Impact Assessment UK-Ireland branch, the Spanish Association for Impact Assessment, and the Earth Institute.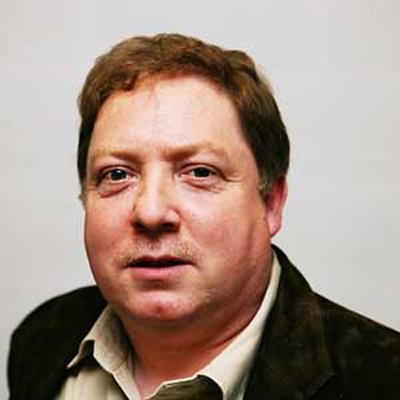 Pat Goodman
MEMBER,
EUROPEAN ACADEMIES' SCIENCE ADVISORY COUNCIL (EASAC)
---
Read more…
Pat Goodman is a Professor at Technological University Dublin where he is actively involved in research in the areas of air pollution and health, and climate and health. He is also a qualified meteorologist and has been a member of the Royal Irish Academy Environmental Sciences and Climate Change committee for 10 years and represented the Academy on the EASAC Climate Change and Health Working Group. He has authored key research papers in the areas of air pollution, tobacco smoke exposure and climate and their effects on health. He has been a visiting researcher at Harvard and he has been an invited expert with the World Health Organization, the United States Environmental Protection Agency, and the European Union, and has contributed to many policy documents and reports. He has been actively involved in environmental research for over 30 years. Pat was educated at University College Dublin and Trinity College Dublin.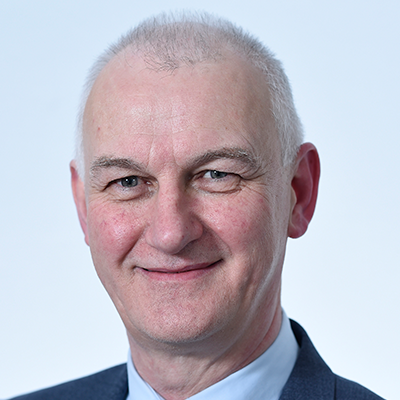 Paul Harper
DIRECTOR OF ASSET DELIVERY,
NORTHERN IRELAND WATER
---
Read more…
Paul, a chartered civil engineer, is a water industry expert with some 35 years' experience, primarily in the UK. Paul's role includes leading the transformation of capital planning and investment in NI Water. A strategic thinker, Paul is a prime mover in NI Water's pursuit of becoming World Class. Paul's previous role was as the Water Asset Management Lead in a major UK consultancy and has worked for a range of water companies in UK and Ireland, including Irish Water.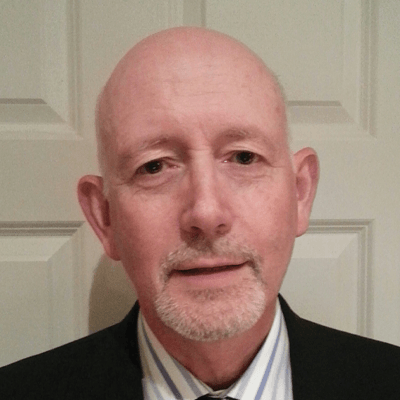 Sean Keating
DIRECTOR OF SERVICES,
LOCAL AUTHORITY WATERS PROGRAMME
---
Read more…
Sean Keating is a Director of Services with Tipperary County Council. He is currently responsible for the Environment and Climate Action portfolio for Tipperary and is also Director of the Local Authority Waters Programme, which is a national shared service across the thirty-one councils. Sean previously worked for many years delivering development assistance to third countries, initially in Africa with the Irish Department of Foreign Affairs and then with the European Commission in various postings across South East Asia. He returned to Tipperary as Director in 2005 and has since held a variety of positions, including responsibility for the merger of North and South Tipperary County Councils.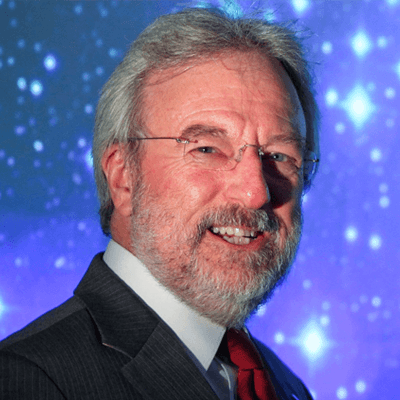 J Owen Lewis
CHAIR,
ENERGY INSTITUTE, IRELAND

AND

IIEA WORKING GROUP ON CLIMATE
---
Read more…
J Owen Lewis is Chair of the Energy Institute in Ireland and chairs the IIEA Working Group on Climate. He is also Emeritus Professor of Architectural Science, UCD Dublin, and Hon Secretary of the Irish Green Building Council. He is a member of the Boards of the National Gallery of Ireland, the Marine Institute, and the Tipperary Energy Agency. Owen is Vice President of the Royal Dublin Society. Owen was previously Chief Executive of the Sustainable Energy Authority of Ireland (SEAI) between 2009 and 2012. Qualified as architect, engineer, and energy technologist, he has practised professionally in Ireland, England and Zambia. He was part-time Executive Director for Innovation and R&D at Bord na Móna between 2006 and 2008. Owen was Dean of the Faculty of Engineering and Architecture at UCD Dublin and later Principal of the UCD College of Engineering, Mathematical and Physical Sciences. In 1976 Owen co-founded the Solar Energy Society of Ireland.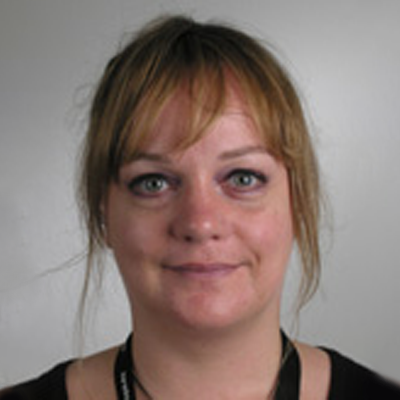 Cathy Maguire
INTEGRATED ASSESSMENT FOR SUSTAINABILITY PROGRAMME,
EUROPEAN ENVIRONMENT AGENCY
---
Read more…
Cathy Maguire works in the Integrated Assessment for Sustainability programme at the European Environment Agency focusing on integrated assessments, environmental accounting, indicators, food system analysis and learning and development. She has responsibilities for design, coordination and lead authorship of the State and Outlook for the European Environment Reports (SOER) 2015 and forthcoming 2020 report. She trained as an ecologist and prior to joining the EEA in 2011, she was Director of Research and Senior Policy Analyst at Comhar Sustainable Development Council, Research Fellow at Queens University Belfast and Principal Researcher at EnviroCentre Ltd. She was a co-founder and Chair of Friends of the Earth Ireland (2004-2011).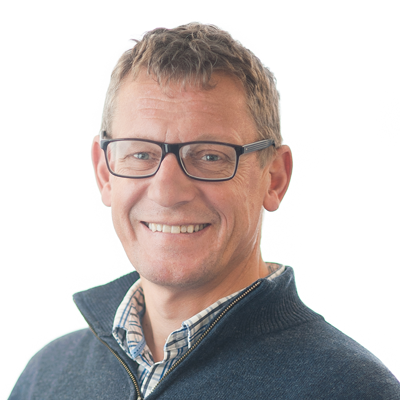 Carl Nichols
HEAD,
WRAP CYMRU
---
Read more…
Carl Nichols is Head of WRAP Cymru. Carl joined circular economy experts WRAP in 2004 and held several senior roles before being appointed Head of WRAP Cymru in April 2014. He is responsible for developing and delivering WRAP's ambitious multi-million-pound work programme in Wales, managing the relationship with the Welsh Government and leading the WRAP Cymru team. His extensive leadership experience includes management positions at Royal Mail, RAC and Severn Trent Water, and as an interim manager working with high profile multi-nationals. Carl holds an MBA from Warwick Business School and an MSc in Environmental Engineering from the University of Newcastle. He is also Chair of Cardiff Food Council and is a Trustee of a multi-academy trust.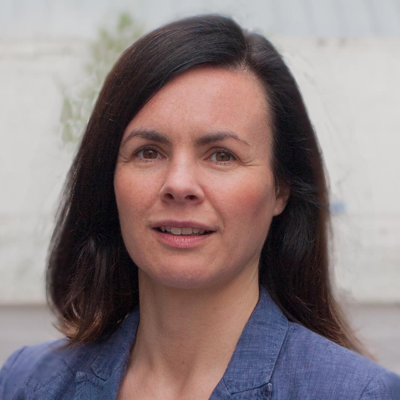 Anne Nolan
ECONOMIST,
ECONOMIC AND SOCIAL RESEARCH INSTITUTE
---
Read more…
Dr Anne Nolan is an Economist at the Economic and Social Research Institute (ESRI) in Dublin and Adjunct Professor at Trinity College Dublin (TCD). She is also a Research Affiliate at the Irish Longitudinal Study on Ageing (TILDA), and on the Study Team Management Group for Growing up in Ireland (GUI). Her main research interest is health economics, with a particular focus on the social determinants of health, healthcare financing and access, and population ageing. She is currently working on a number of research projects funded by the EPA using spatially-coded micro-data to examine the links between the environment and health.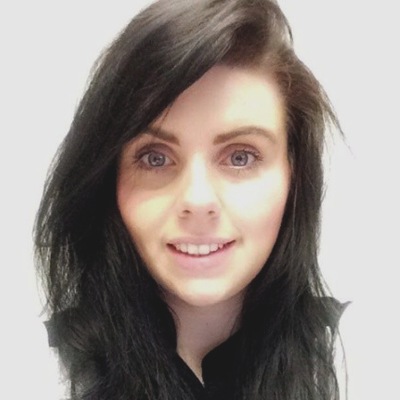 Aoife O'Donovan
ENVIRONMENTAL POLICY EXECUTIVE,
IBEC
---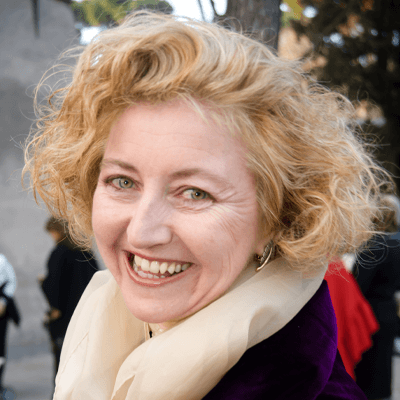 Francesca Racioppi
HEAD, EUROPEAN CENTRE FOR ENVIRONMENT AND HEALTH,
WORLD HEALTH ORGANISATION
---
Read more…
Francesca Racioppi is the Head of the World Health Organization European Centre for Environment and Health in Bonn, Germany. She provides managerial oversight and scientific leadership in the development and implementation of activities of the Centre. She leads and coordinates the provision of technical support to Member States in strengthening responses to addressing the environmental determinants of health and reducing health inequities in accordance with their specific needs.

Between May 2012 and September 2018, she was a Senior Policy and Programme Adviser on European Environment and Health Governance and Multisectoral Partnerships at the World Health Organization Regional Office for Europe, in Copenhagen. In this capacity, she was responsible for supporting the WHO engagement in international environment and health governance. Her focus is on the integration of health consideration in decisions, policies, planning and investments affecting natural and built environments. In this capacity, she has been one of the main organizers of the Sixth Ministerial Conference on Environment and Health, held in Ostrava, Czech Republic, in June 2017.

Areas of specific interest and expertise include the promotion of "health in all policies" approaches, health impact assessment, violence and injury prevention, urban health and active mobility policies and interventions. In this context, she promoted and coordinated the development of the Health Economic Assessment Tools (HEAT) for walking and cycling, to estimate the economic value of reductions in mortality as a consequence of regular cycling and/or walking. She is also providing, together with the United Nations Economic Commission for Europe, the secretariat to the Transport, Health and Environment Pan-European Programme (THE PEP), a multilateral and multisectoral policy platform established in 2002 to promote healthy and sustainable transport policies.

Francesca has 30 years of international experience in environment and health policies and science, consumer safety and has authored several papers and publications. In May 2018 she was awarded a Honorary Doctorate by the Swedish School of Sport and Health Science in Stockholm, Sweden, for her leading engagement in environmental health and active transport.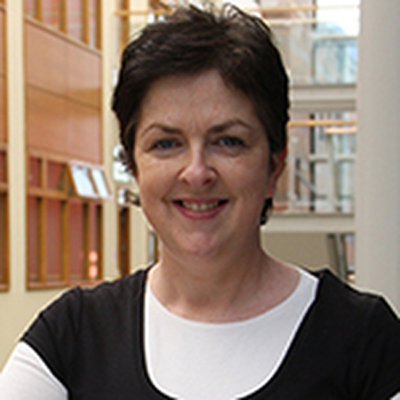 Fiona Regan
DIRECTOR,
DCU WATER INSTITUTE
---
Read more…
Fiona Regan is Professor in Chemistry at the School of Chemical Sciences at Dublin City University and Director of the Water Institute. Fiona studied Environmental Science and Technology and later completed a PhD in analytical chemistry in 1994. Following postdoctoral research in optical sensing, in 1996 she took up a lecturing position at Limerick Institute of Technology. In 2002 Fiona joined the School of Chemical Sciences at DCU as a lecturer in analytical chemistry, in 2008 she became senior lecturer and in 2009 became the Beaufort Principal Investigator in Marine and Environmental Sensing. Fiona led the establishment of SmartBay Ireland, the national test and demonstration infrastructure funded under PRTLI V and also led the national infrastructure access programme (NIAP) to build marine research capacity in Ireland.

Fiona's research focuses on environmental monitoring and she has special interest in priority and emerging contaminants as well as the establishment of decision support tools for environmental monitoring using novel sensor technologies and data management tools. Her work includes the areas of separations and sensors (including microfluidics), materials for sensing and antifouling applications on aquatic deployed systems. Fiona has supervised > 25 students to PhD and MSc level, has an h-index of 30 (google scholar) publishing over 100 peer reviewed papers, book chapters, books and reviews. Fiona is an associate editor with the RSC journal, Analytical Methods and is a member of the Royal Irish Academy committee on Environment and Climate Change.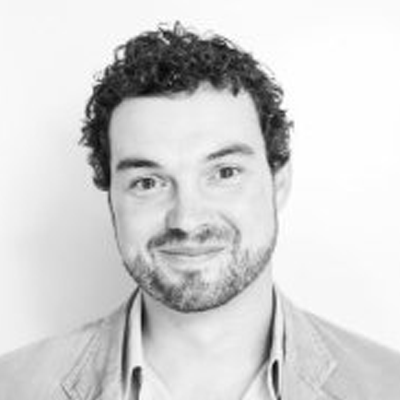 Greg Straton
ASSISTANT PRINCIPAL OFFICER, HEALTH AND WELLBEING UNIT,
DEPARTMENT OF HEALTH
---
Read more…
Greg Straton is an Assistant Principal Officer in the Health and Wellbeing Unit of the Department of Health, the unit have responsibility for the implementation of the Healthy Ireland Framework 2013-2025. His work in the unit includes the Healthy Ireland Fund, the Healthy Cities and Counties Network Ireland, Healthy Ireland Outcomes Framework and the Warmth and Wellbeing Pilot in partnership with the Department of Communications, Climate Action and Environment. Greg is currently the representative of the Department of Health on the CYPSC national steering committee. Before joining the Civil Service in 2017 he was the CEO of Treoir and previously the CEO of the Spiritan Asylum Services Initiative (SPIRASI). Greg holds a primary degree in Industrial Psychology and an Honours Degree in Public and Development Management from the University of Stellenbosch in his native South Africa and is currently undertaking a Masters Degree in Healthcare Leadership with the Irish Management Institute as part of the HSE Leadership Academy Leading Care programme.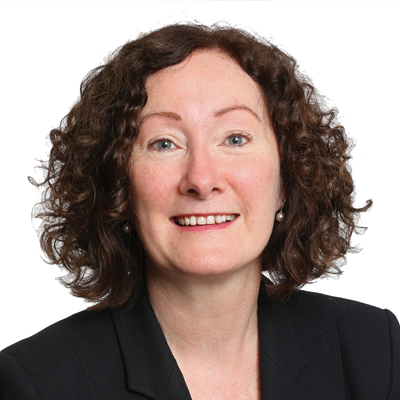 Deborah Spence
HEAD, PLANNING AND ENVIRONMENT GROUP,
ARTHUR COX
---
Read more…
Deborah Spence is Head of the Planning and Environment Group in Arthur Cox, with over 15 years' market experience in advising project stakeholders on contentious and non-contentious environmental and planning aspects of energy infrastructure from the first AER rolled out in Ireland. Deborah's focus is on dealing with disruptive challenges and on derisking particularly non-conventional energy projects such as CHP, biowaste feedstocks, wind, wave and solar power. Deborah particularly engages in advising on and defending projects under Judicial review challenges brought by groups of individual and NGOs on EIA and Habitats grounds.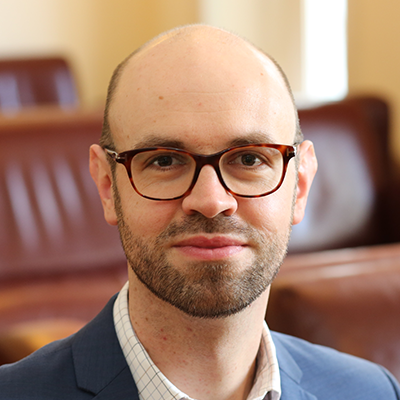 Dr Diarmuid Torney
Assistant Professor in the School of Law and Government,
Dublin City University
---
Read more…
Dr Diarmuid Torney is an Assistant Professor in the School of Law and Government at Dublin City University. His research focuses on climate change policy and governance. He was a member of the Expert Advisory Group to the Citizens' Assembly for its deliberations on climate change. He was central to the establishment of DCU's MSc in Climate Change: Policy, Media and Society. He is chair of the Future Earth Ireland national working group, convened by the Royal Irish Academy.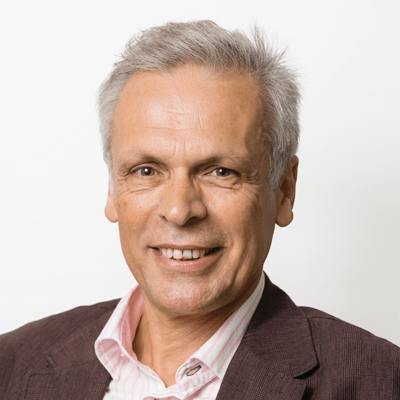 Hendrik W van der Kamp
PLANNING CONSULTANT
---
Read more…
Hendrik W van der Kamp, is the former Head of the planning school in Technological University Dublin. He is past-president of both the Irish Planning Institute and the European Council of Spatial Planners. Since his retirement he has joined RW Nowlan & Associates as a planning consultant and advises a university in Beijing on academic matters. He has been consulted by the Government on a number of occasions on planning matters and was member of advisory groups of both the National Spatial Strategy and the National Planning Framework. He has acted as facilitator for workshops to prepare policy documents incl. the Energy White Paper and the National Planning Framework.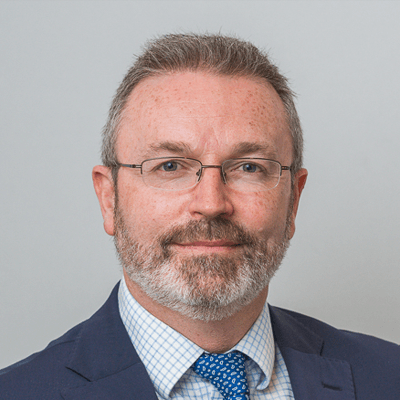 Dave Walsh
CHAIR,
AN BORD PLEANÁLA
---
Read more…
Dave Walsh was appointed Chairperson of An Bord Pleanála in October 2018. He previously served as Assistant Secretary in the Department of Housing, Planning and Local Government, with primary responsibility for planning policy (including development and delivery of the National Planning Framework) and housing market and rental policy, with a key focus on coordinated implementation of the Government's Rebuilding Ireland Action Plan for Housing and Homelessness. Prior to this, Dave headed up the Department's Environment and Climate Division, leading Ireland's and the EUs' negotiations on climate change during Ireland's 2013 EU Presidency which ultimately led to the adoption of the Paris UN Climate Change Agreement in 2015.
SPONSORSHIP AND EXHIBITION
---
Partnership opportunities:

Sponsorship and exhibition
Join Ireland's leading organisations in partnering with Environment Ireland 2019. An excellent way to showcase your organisation at Ireland's major annual environment conference, there are a small number of high profile sponsorship and exhibition packages available. Ireland's largest environmental conference will once again bring together 250+ delegates from Ireland's environment sector and further afield for a day of networking and discussion.
For further information on how your organisation can benefit, contact us directly on +353 (0) 1 661 3755 or email info@environmentireland.ie.
Why exhibit?
Make Environment Ireland exhibition a priority for your organisation…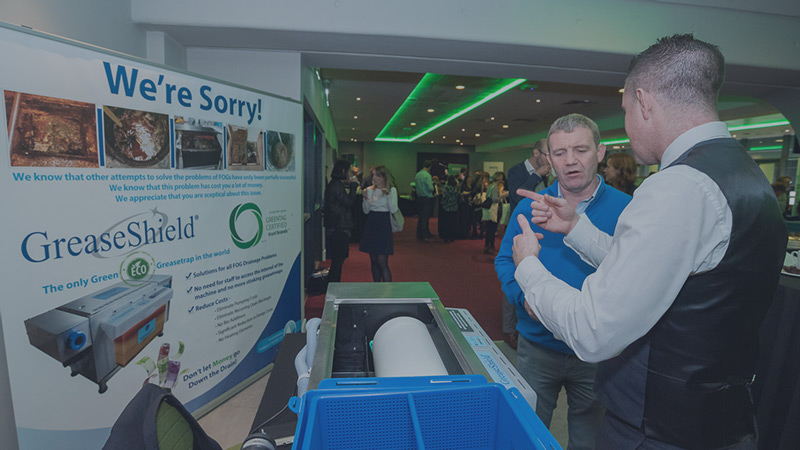 ---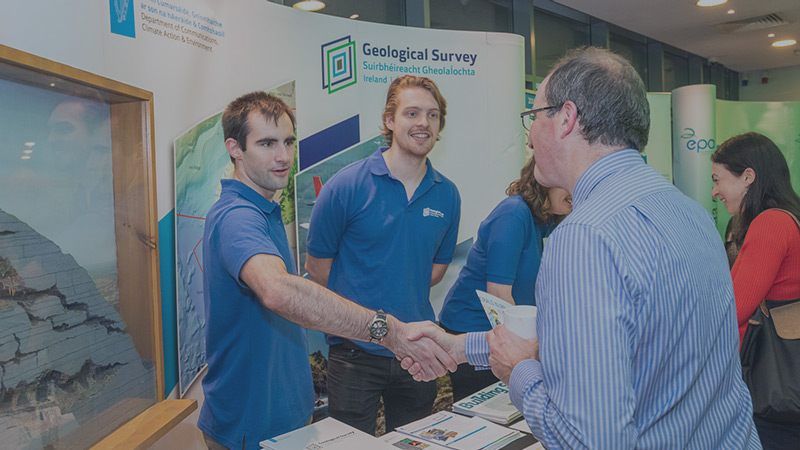 01
---
Face-to-face interaction with 250+ key environmental players all in one place
02
---
Raise your organisation's profile with expert speakers and senior delegates
03
---
Only 20 exhibition stands available: All positioned in premium location
---
04
---
Excellent networking opportunities with the environment industry and policy makers
05
---
Logo featured on Environment Ireland website and in conference delegate pack
06
---
Showcase your organisation's expertise
---
07
---
Senior environment audience: Policy-makers, environmental managers, consultants
08
---
Opportunity to attend all conference sessions
09
---
Take advantage of important business development opportunities
---
10
---
Be part of a lively exhibition area with a wide range of exhibitors
11
---
Increase your brand visibility and awareness
12
---
Ireland's largest environmental conference
---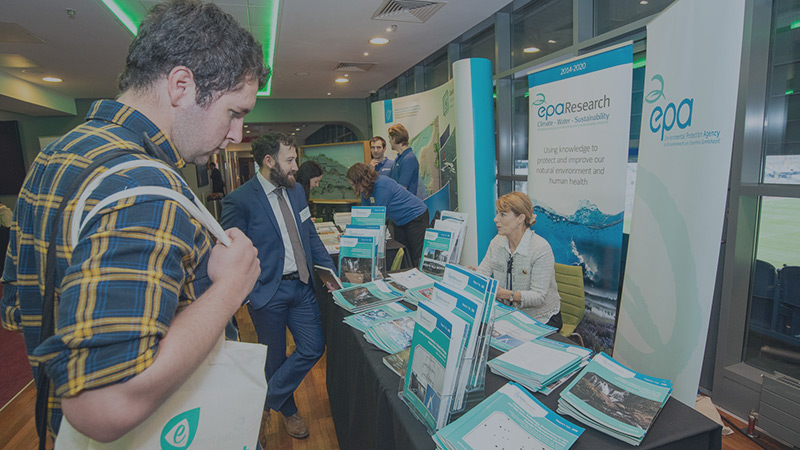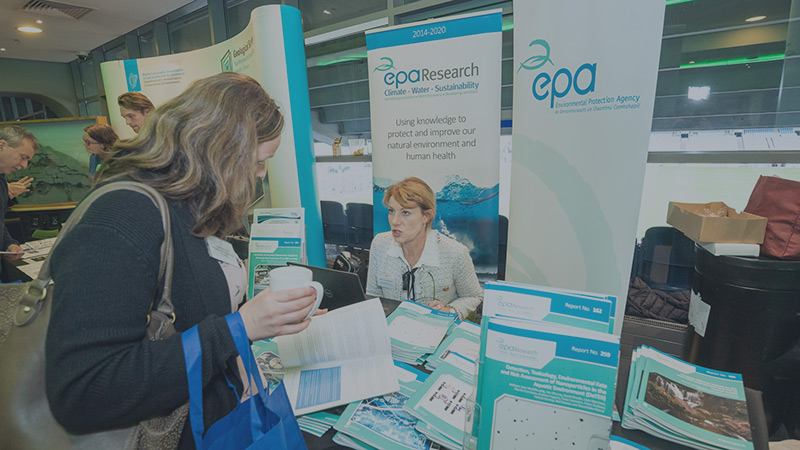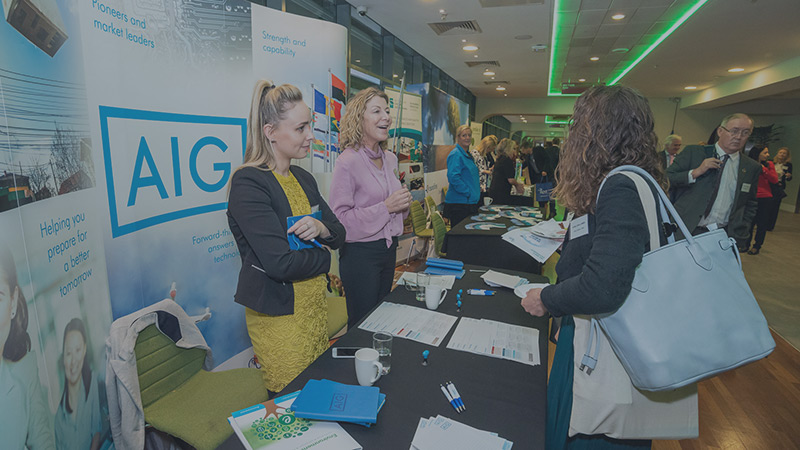 ---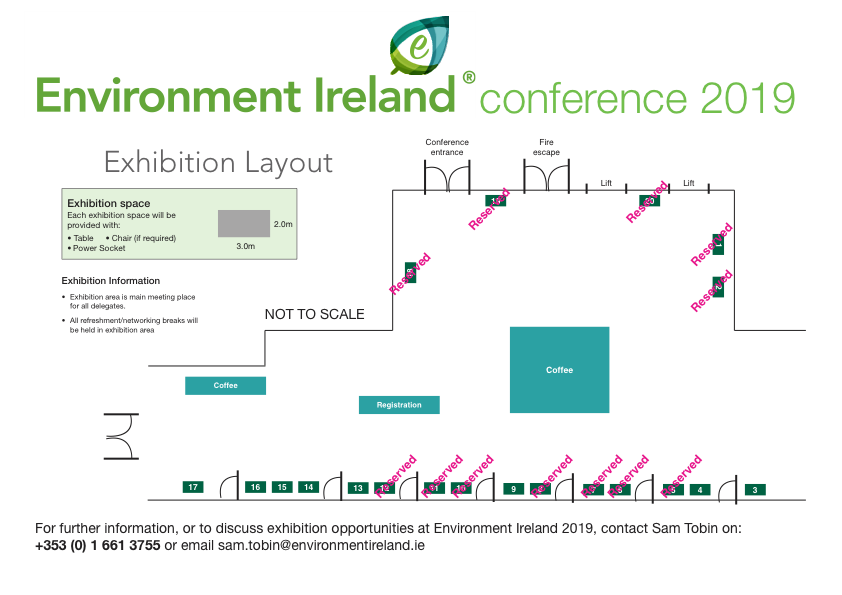 CONTACT
---
Any questions? Call us on
+353 (0) 1 661 3755
GETTING TO ENVIRONMENT IRELAND 2019 SUSTAINABLY
Croke Park is easily accessible by public transport, primarily by rail and bus links. Please visit the Croke Park website for further information by clicking here. Croke Park is just a 15-minute walk from the city centre. For cyclists, please note bike parking is also available at the venue. If you are arriving by car, there is complimentary parking available for conference delegates, with more information here. There is an e-car charging point at the Croke Park Hotel, directly opposite the venue.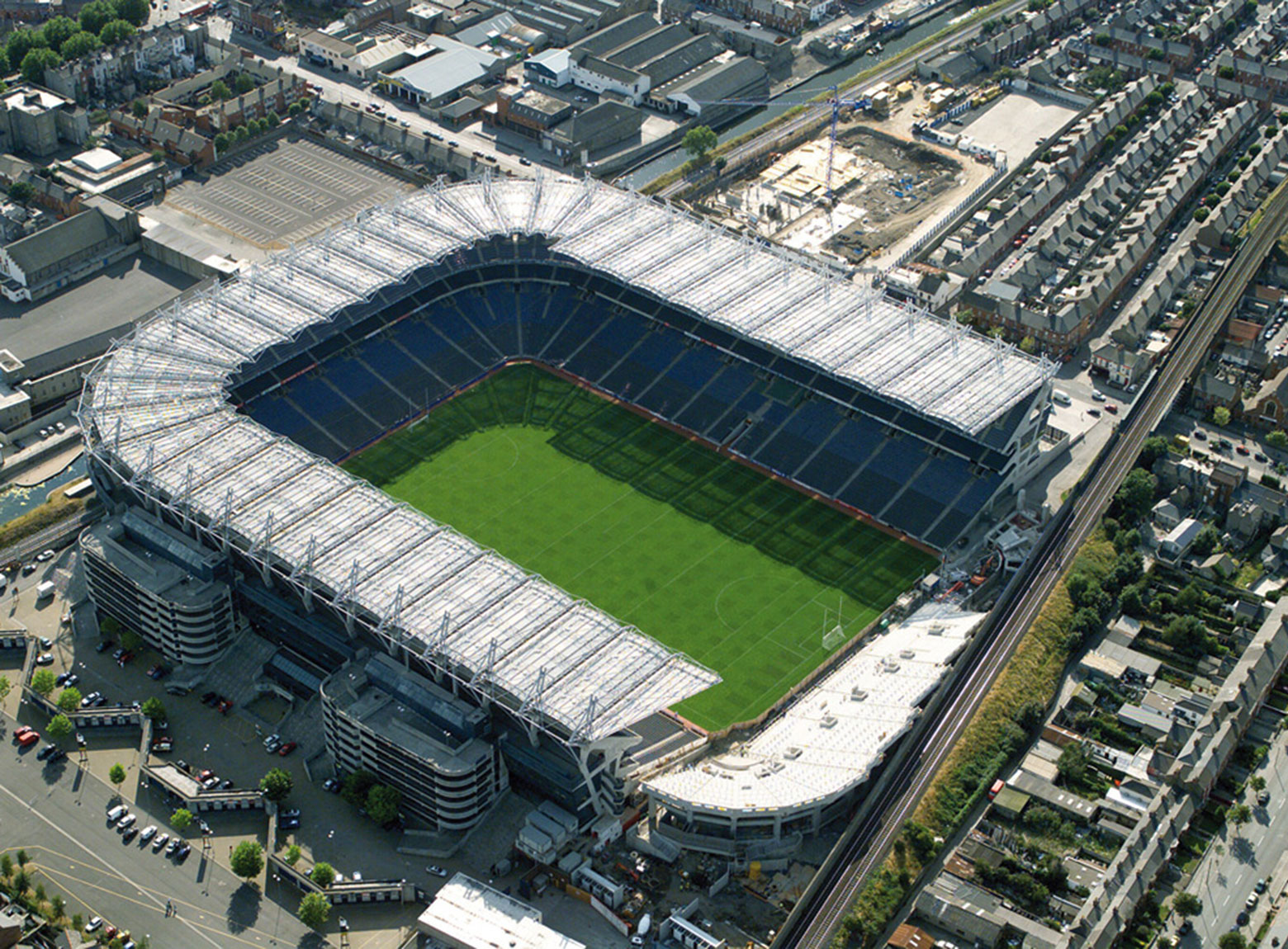 CROKE PARK
Hogan Mezzanine, Croke Park
Jones' Road, Drumcondra,
Dublin 3
ENVIRONMENT IRELAND
Clifton House,
Lower Fitzwilliam Street,
Dublin D02 XT91