Ireland's major environment conference

15–16 October 2020 ∙ Online Conference
---
---


ABOUT
---
The
must-attend

conference
on Ireland's environment.
The 16th annual Environment Ireland Conference recently took place online. The 2020 conference, sponsored by Arthur Cox and Antaris Consulting brought together key players in the environment sector to discuss the latest developments in environmental policy and provided important updates from across the sector. The conference came at a time of crises, under the context of the Covid-19 pandemic which presented huge challenges to society.
Conference sessions included environmental policy and natural capital; water; resource efficiency and the circular economy; health and the environment; climate and planning and the environment.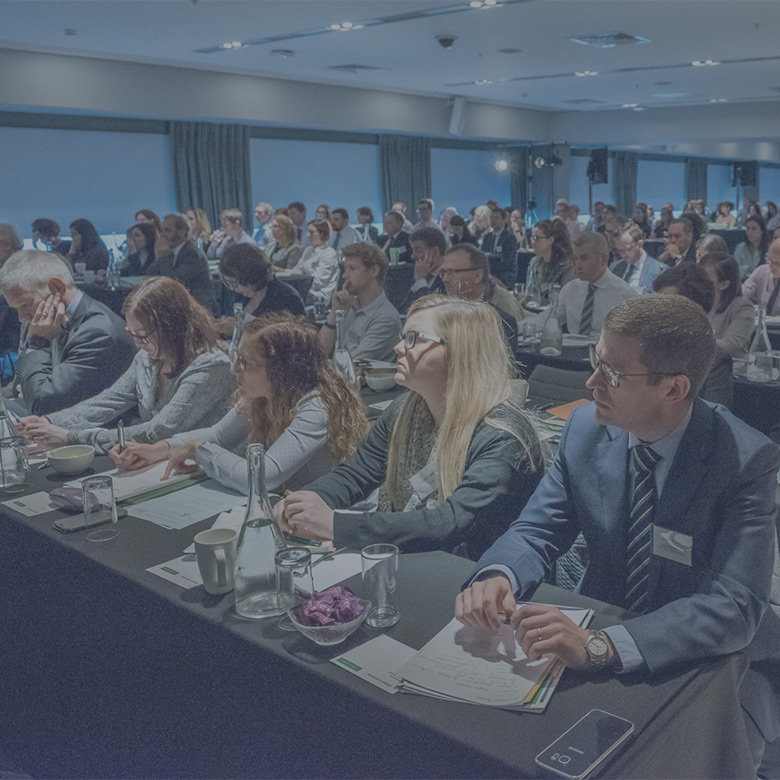 01
---
Hear local industry leaders and visiting experts
02
---
Connect with policy-makers and practitioners
03
---
Important high-level plenary and focused sessions
05
---
The must-attend event for anyone in the sector
06
---
Interactive Q&A session with expert speakers
Towards 2030: What now for Ireland's environment?
Under the context of the Covid-19 pandemic which has presented a huge challenge to society as we know it across the world, it is important that climate and environmental priorities must remain high on the agenda moving forward in the 'new normal'. Recent projections show that global temperatures may exceed 1.5oC above pre-industrial levels over the next four years. Despite the efforts of the Paris Agreement 2015 to avoid this, it is clear that further urgent action must be taken to prevent it.
The new Coalition Government of 2020 has the ambition of achieving new zero emissions by 2050 in its Programme for Government (PfG). The target will be set in law by the Climate Action Bill, along with a newly established Climate Action Council. The new Bill will define how five-year carbon budgets will be set. The PfG will also seek to increase the carbon tax to €100 per tonne by 2030 and seeks to make a step change in Ireland's climate action ambitions.
At a European level, the European Green Deal strives to make the EU the first climate-neutral continent and Ireland must play its part. Irish emissions are predicted to decrease by 9.5% this year, however we are still not on track to meet our 2030 targets. A dedicated 'Climate Ireland' session will open day two of the event with a range of speakers considering the impact of climate, including extreme weather events, and the future outlook.
There are many important issues for this year's Environment Ireland programme to cover including biodiversity loss which continues to be an emergency with species and habitats threatened. We welcome an overview of the EU Biodiversity Strategy from the EU Commission in this session.
Water quality in rivers and lakes across Ireland are also deteriorating, with the number of pristine waters falling to the lowest recorded.
A Waste Action Plan for a Circular Economy which aims to put Ireland at "the vanguard of EU efforts" on climate targets has been launched by the Department of Communications, Climate Action and Environment.
The environment sector continues to be in a state of emergency – this conference will consider the way forward by addressing the key issues.
Discussion topics include
Priorities for Ireland's environment policy
EU Biodiversity Strategy
Clean and inclusive growth and a Green New Deal
Tackling climate change
Water quality
Resource management and the circular economy
The relationship between environment and health
Climate: Extreme weather events
Air quality
Planning and the environment
… and more!
Environment Ireland will be using an online platform that will allow speakers and delegates to follow the normal structure of a conference. This will include: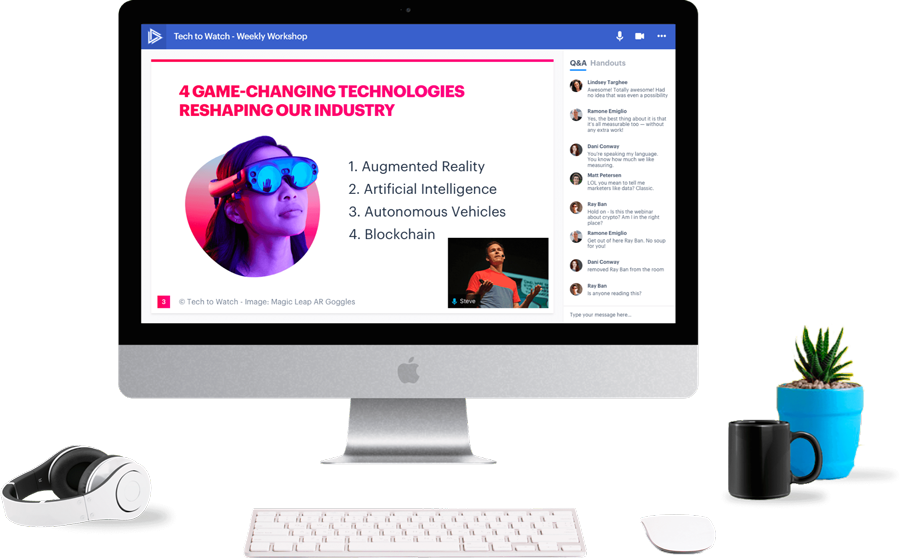 01
---
Chair and speakers on screen during the session
02
---
Speakers will be able to use powerpoint slides
03
---
A Q&A session with delegates being able to post questions, moderated by the chair
---
04
---
A chat facility for delegates to make comments, moderated by Environment Ireland
05
---
A twitter feed to be visible to all participants
06
---
A 'handout' facility will allow delegates to receive relevant documentation
---
---
Delegates will get a 'conference experience' that goes beyond the normal video conferencing meeting formats.
Images from 2019 Environment Ireland Conference
---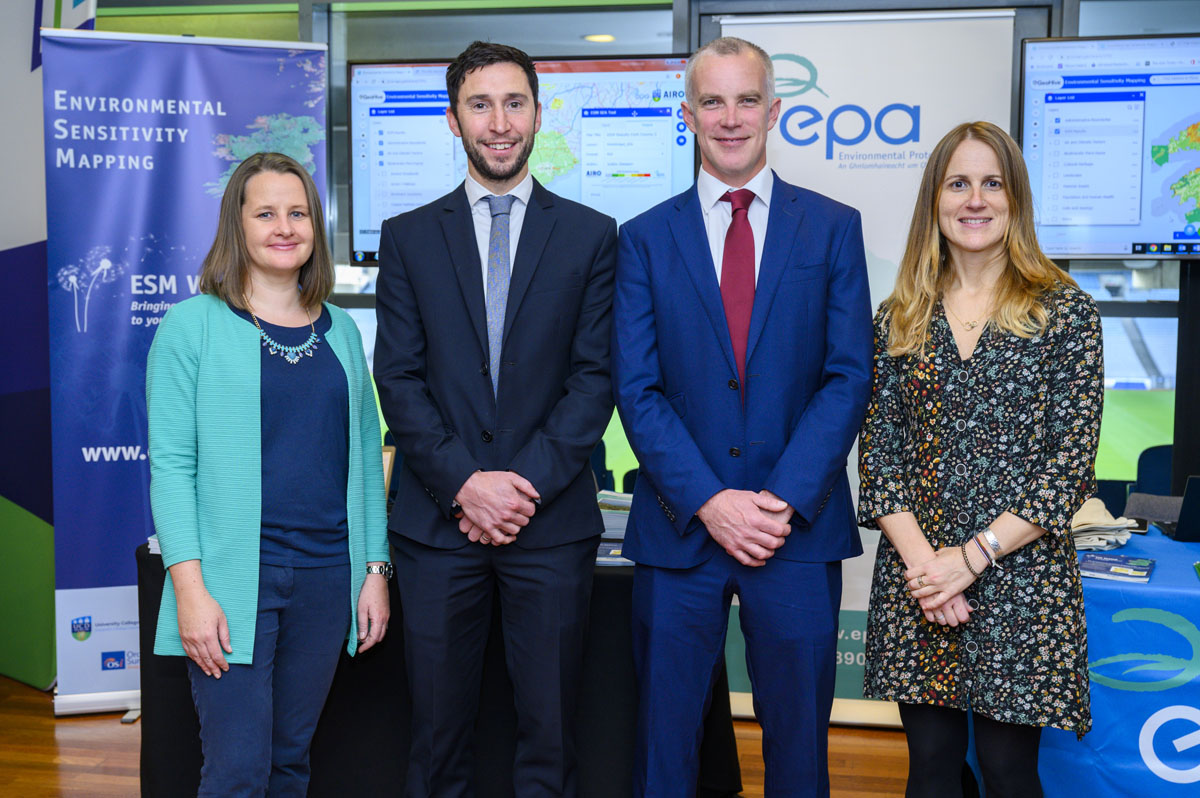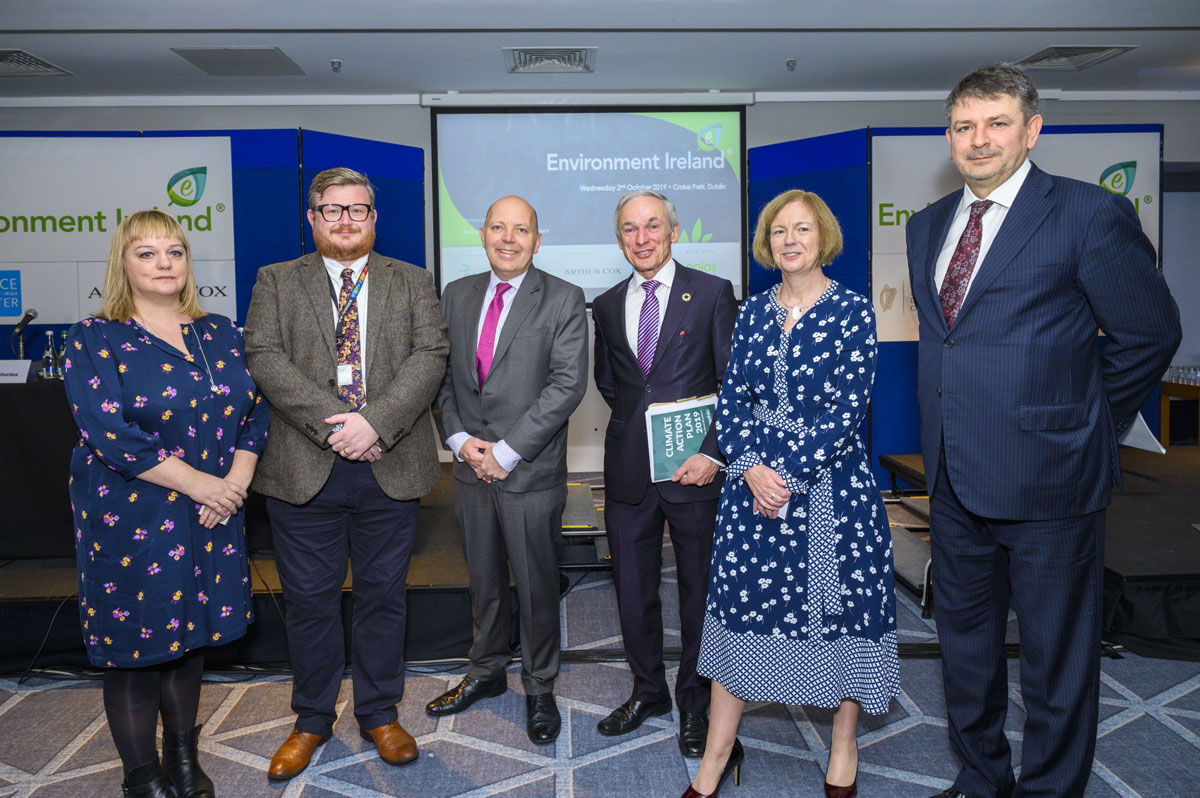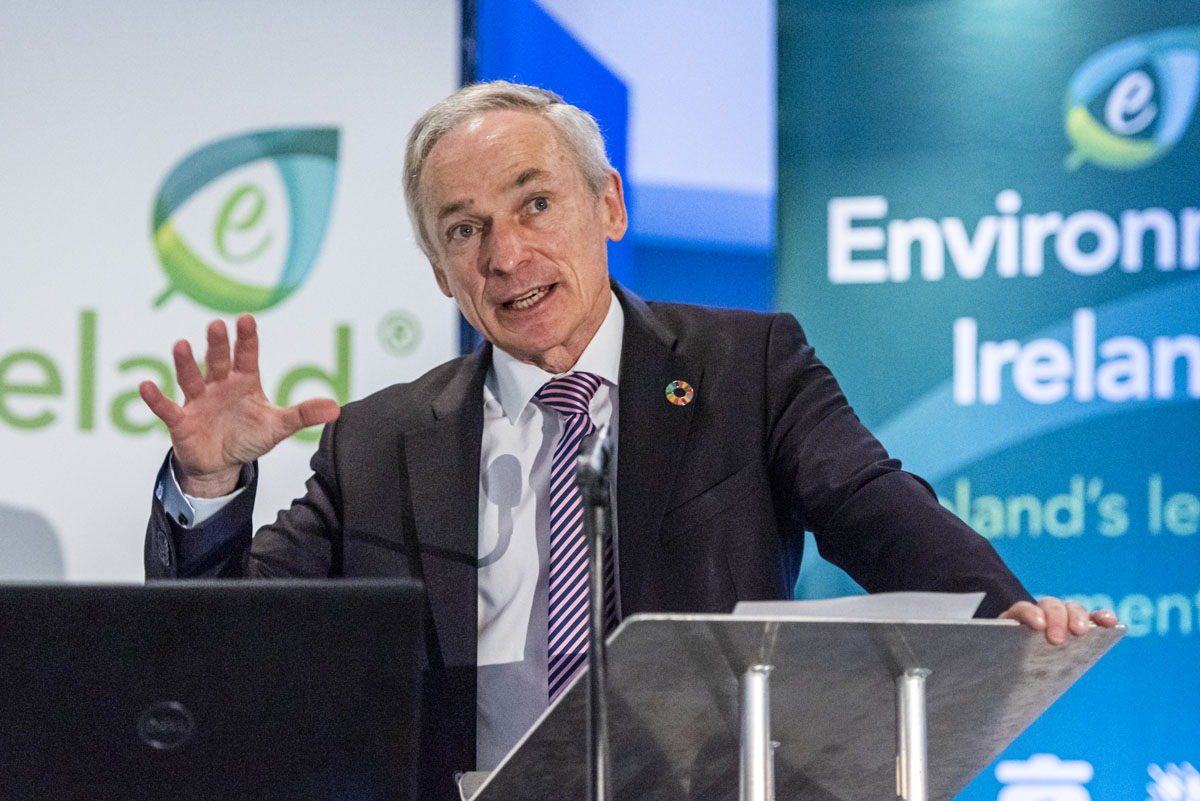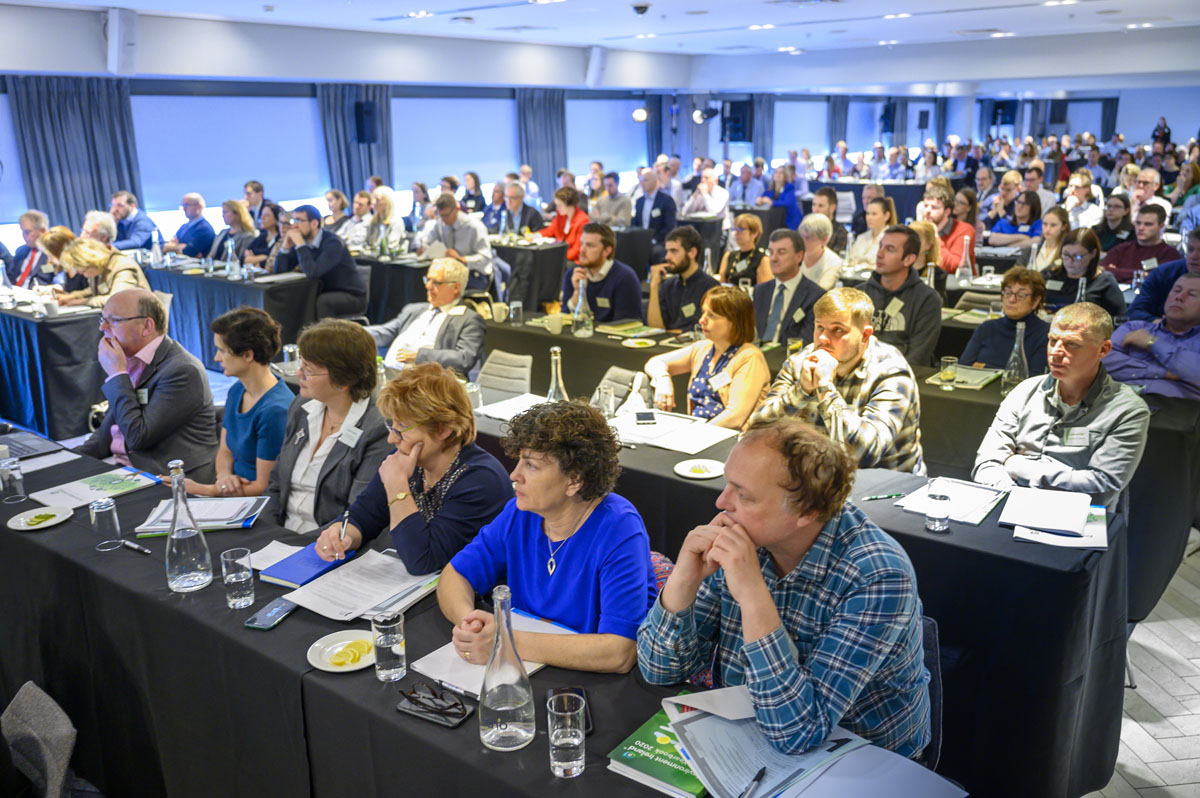 ---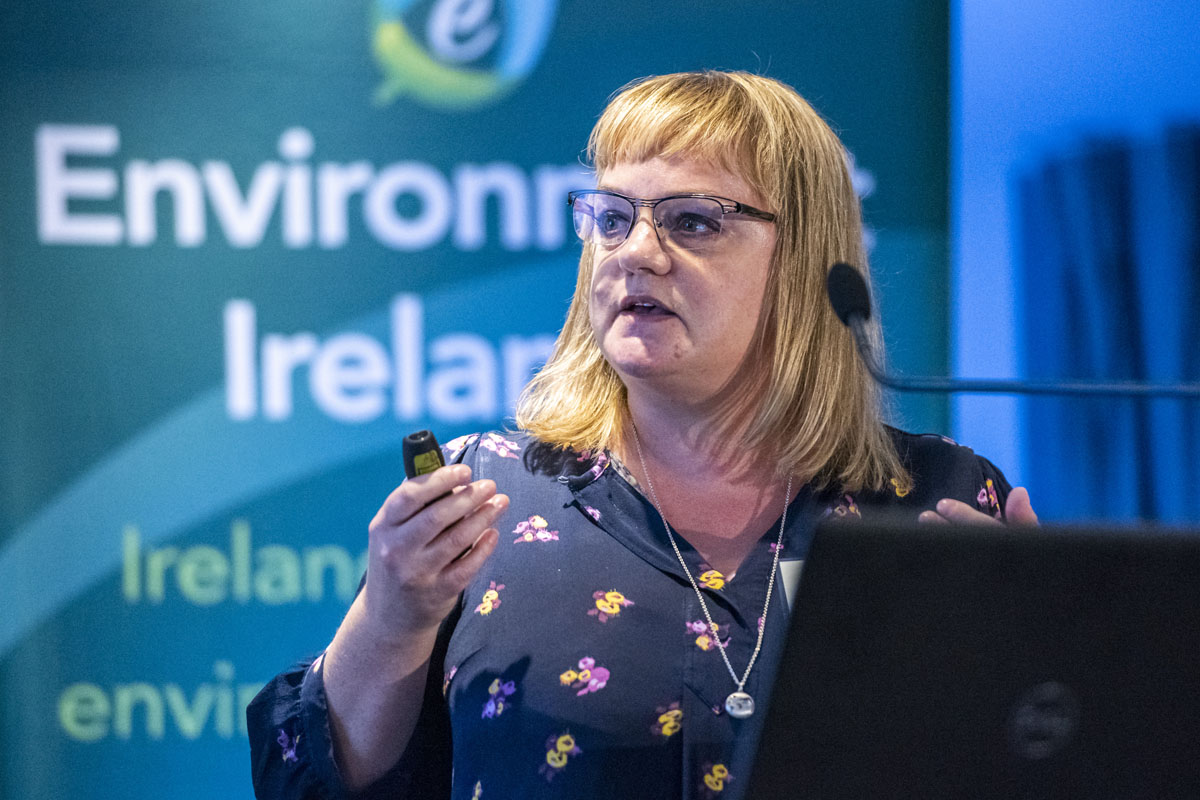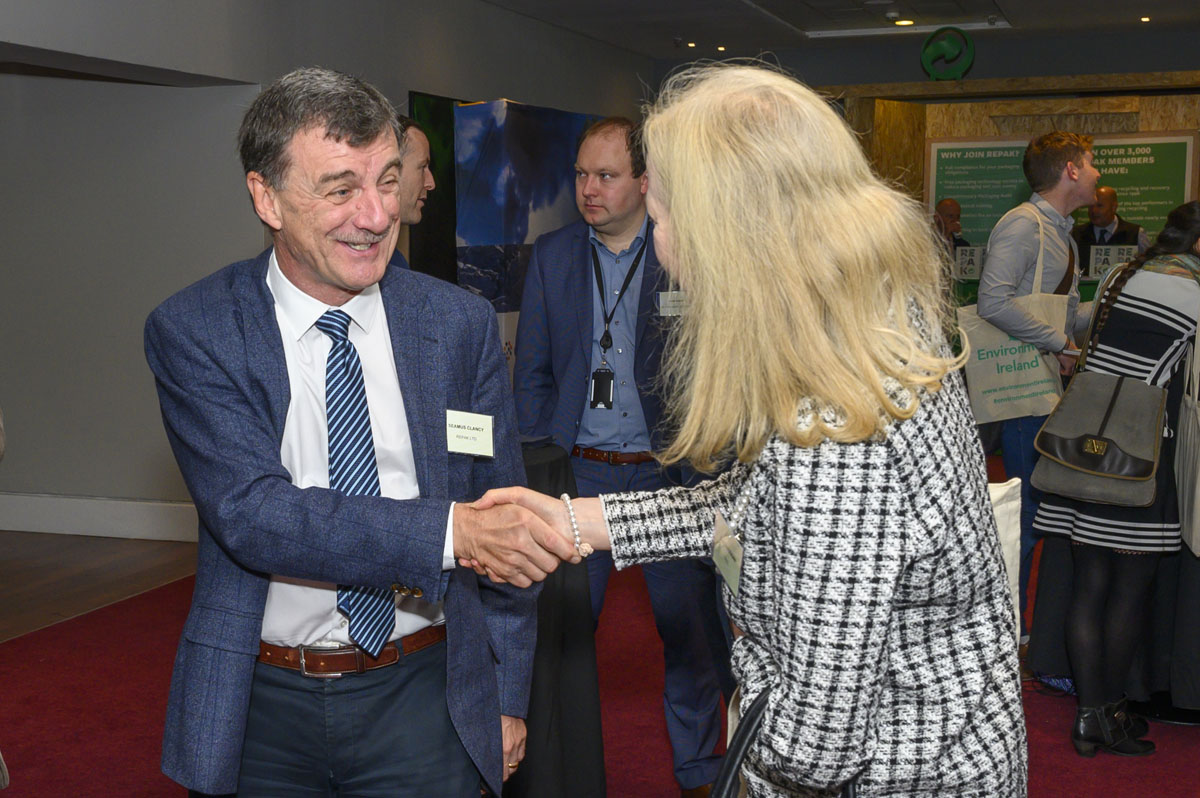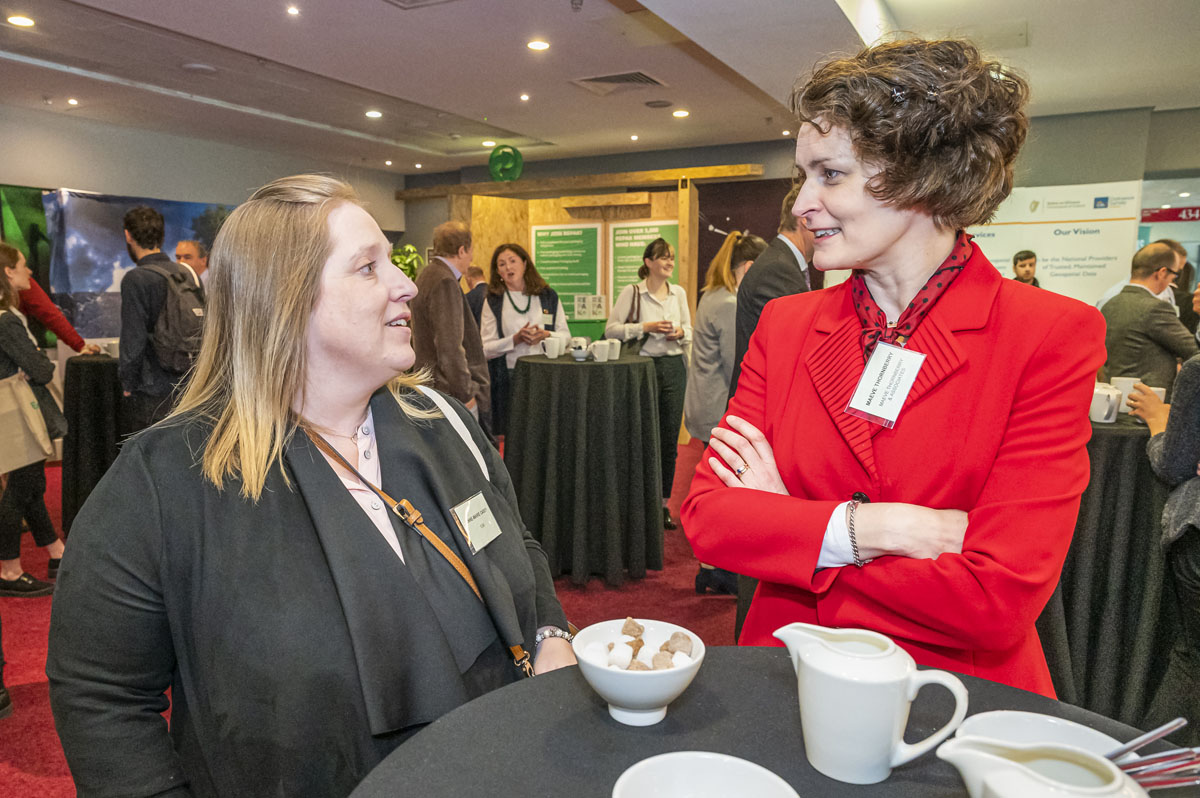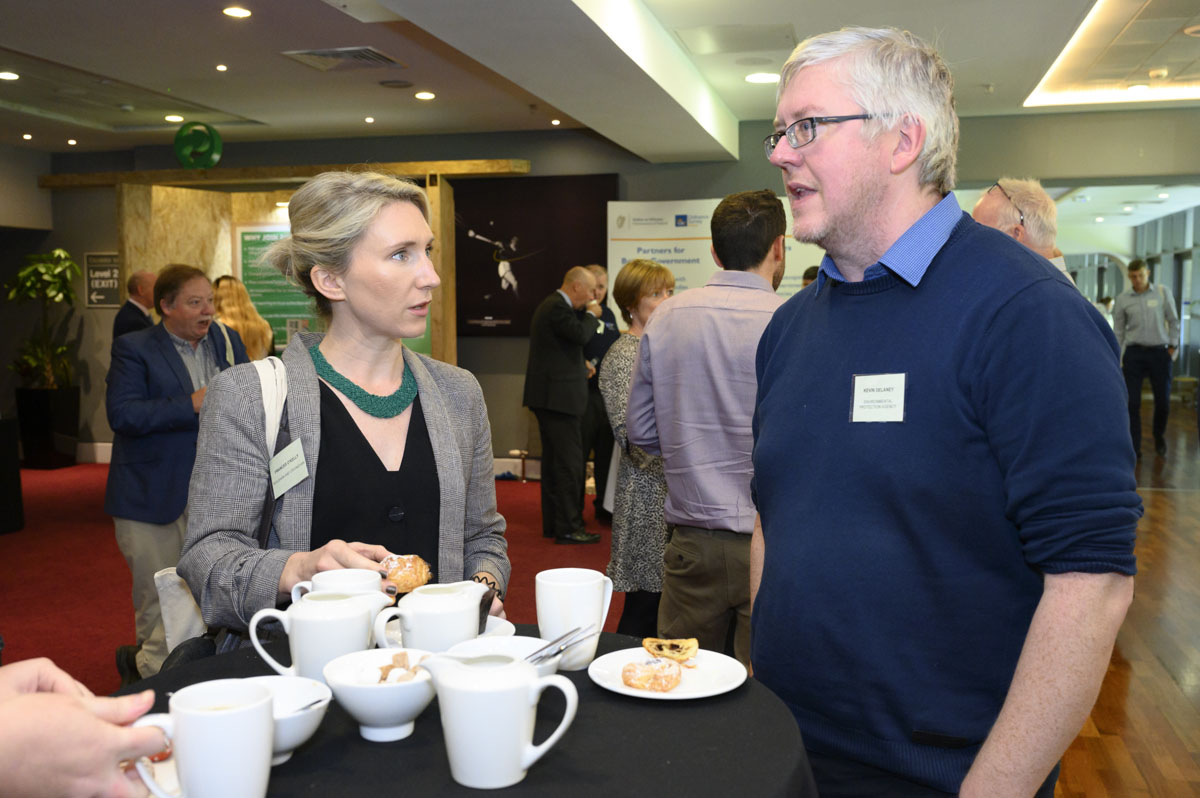 ---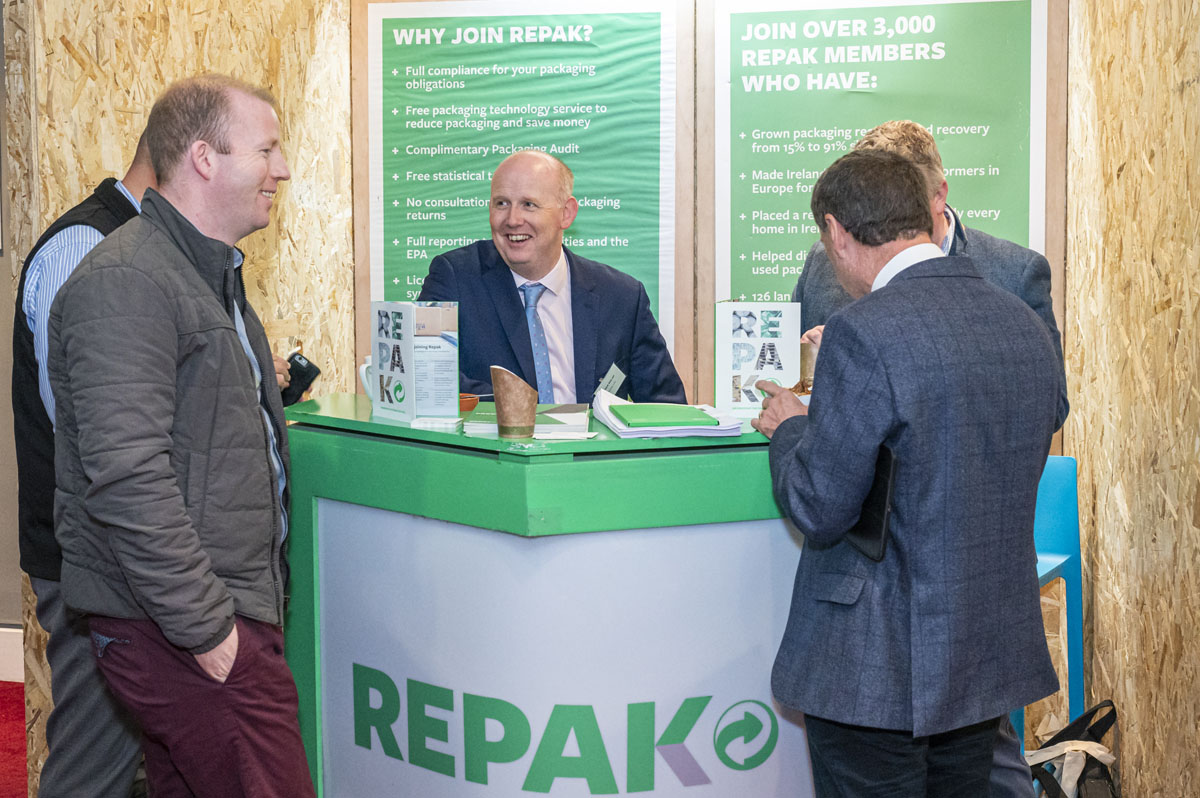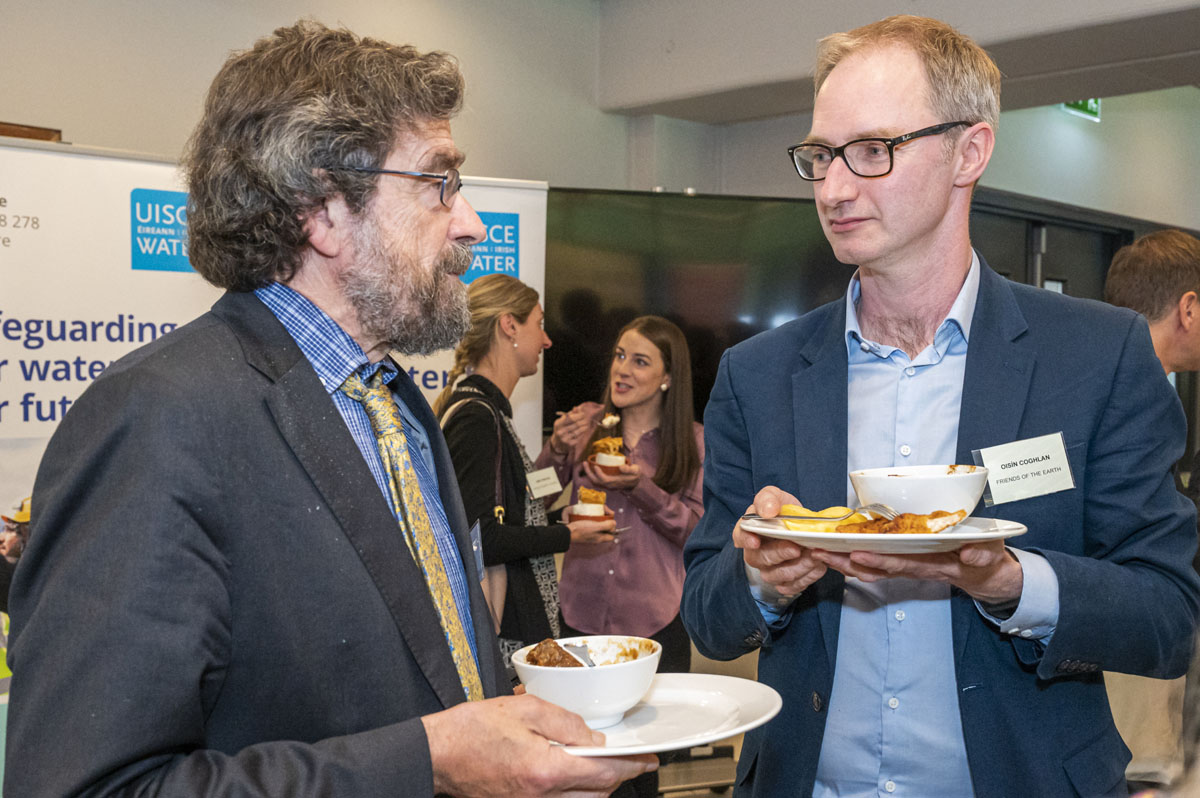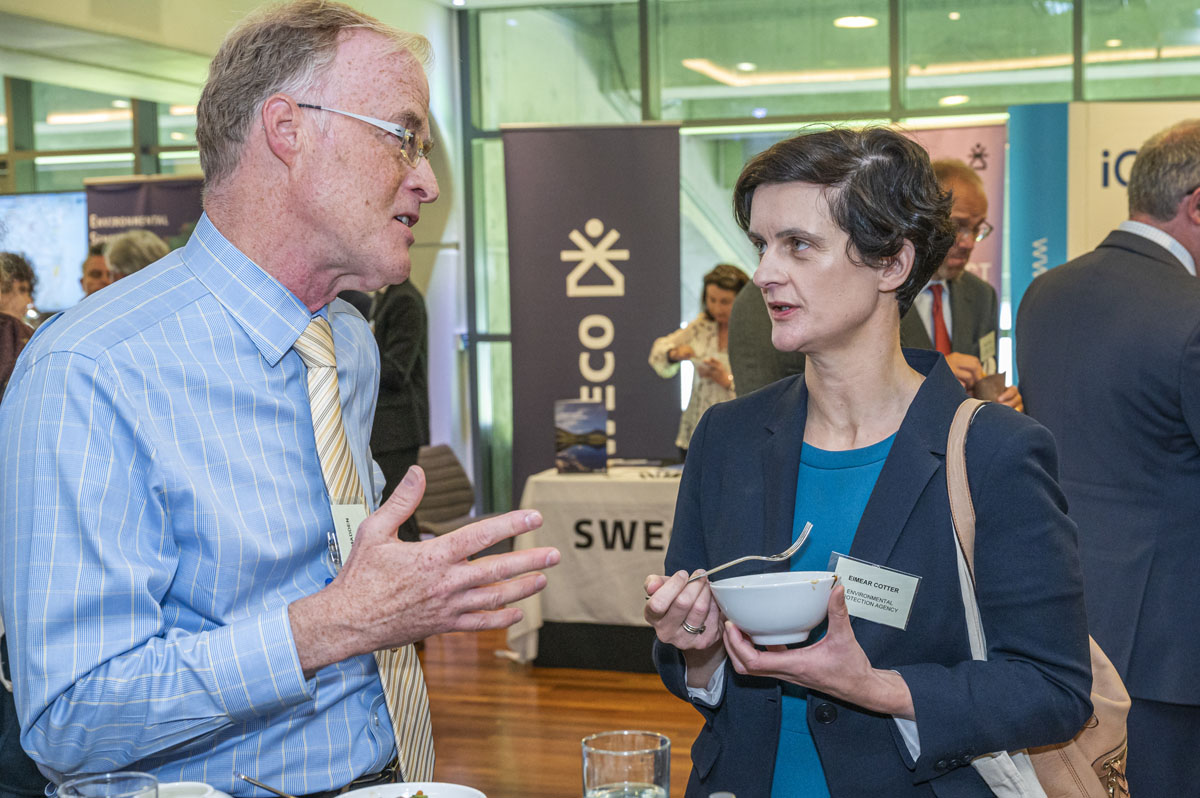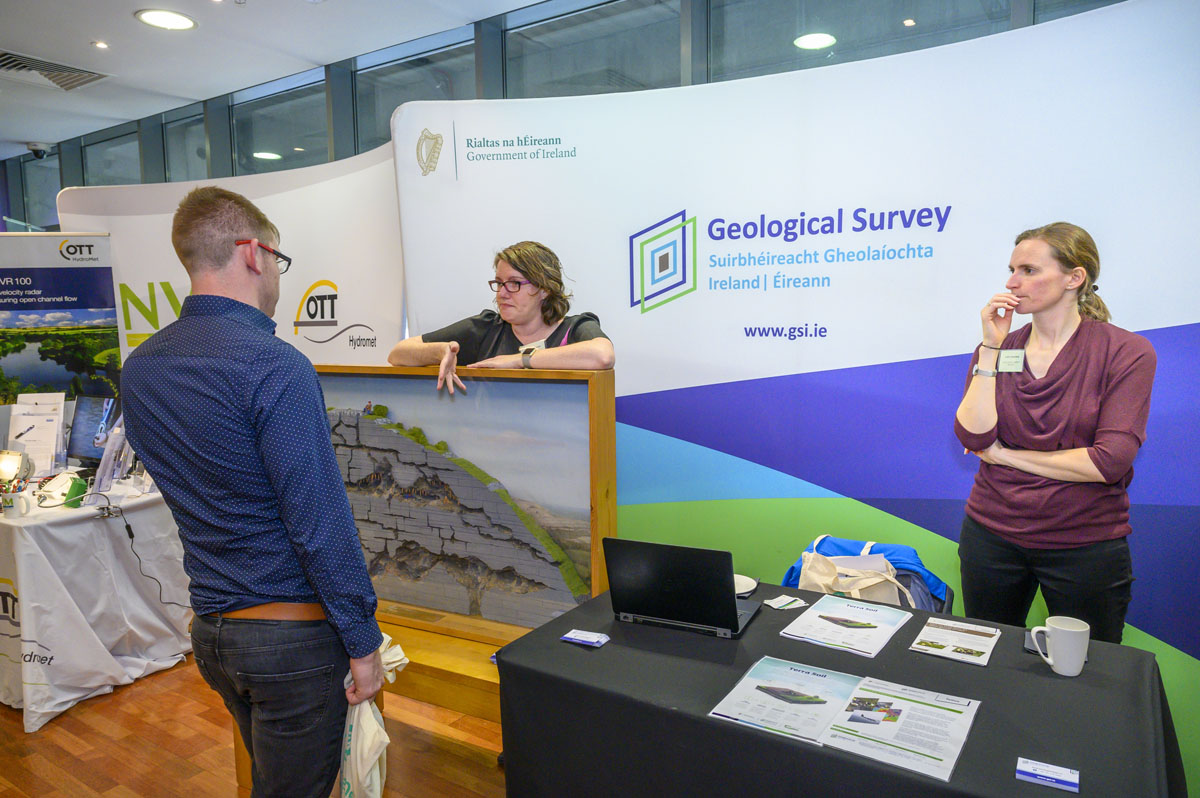 ---