Ireland's major environment conference

18–19 January 2022 ∙ Croke Park, Dublin
(new date)
---
---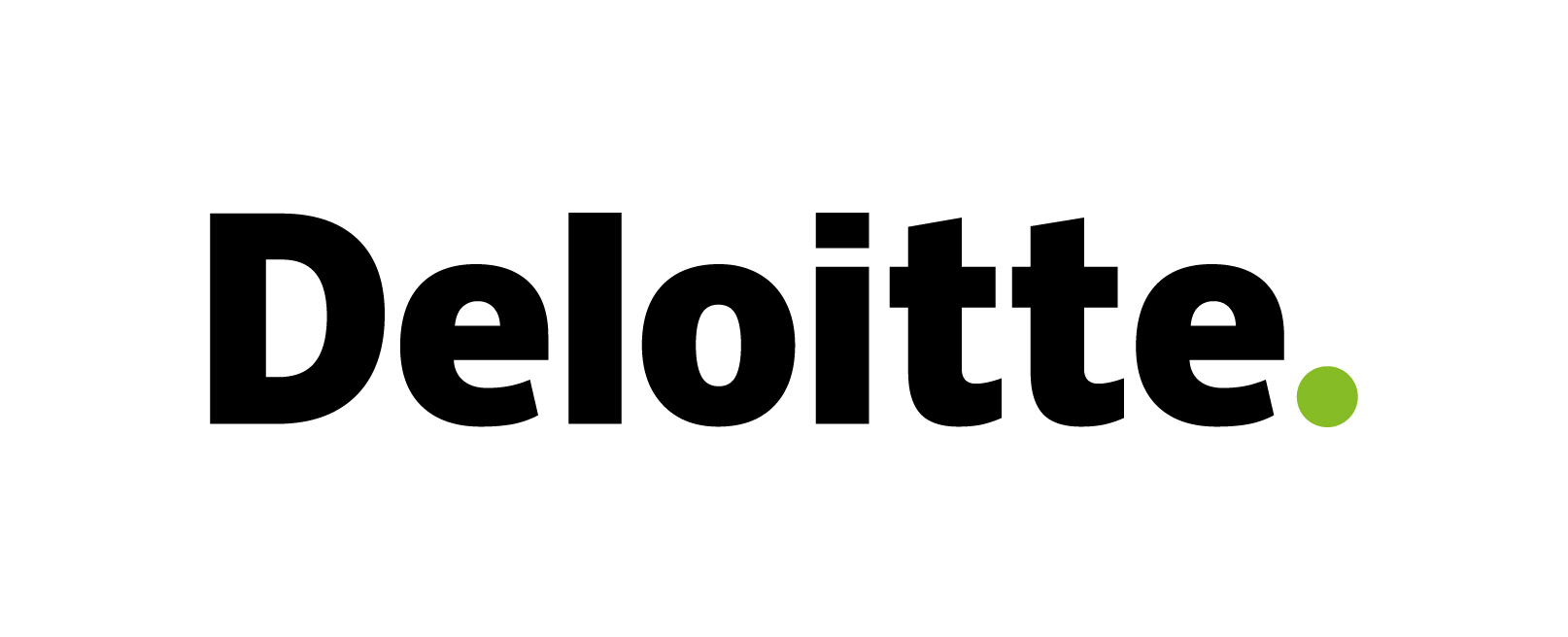 ABOUT
---
The
must-attend

conference
on Ireland's environment.
Please note:


This conference has been rescheduled to 18–19 January 2022.

Environment Ireland® is Ireland's major environmental policy and management conference. Now in its 17th year, this two-day event features a range of focused sessions highlighting the pressing issues facing the environment in Ireland and further afield.

Ensure you don't miss the latest developments in environmental policy and updates from across the sector and put your questions to expert speakers during dedicated Q&A sessions. This is an important opportunity to bring all those involved in shaping the future of Ireland's environment together for two days of discussion and insight.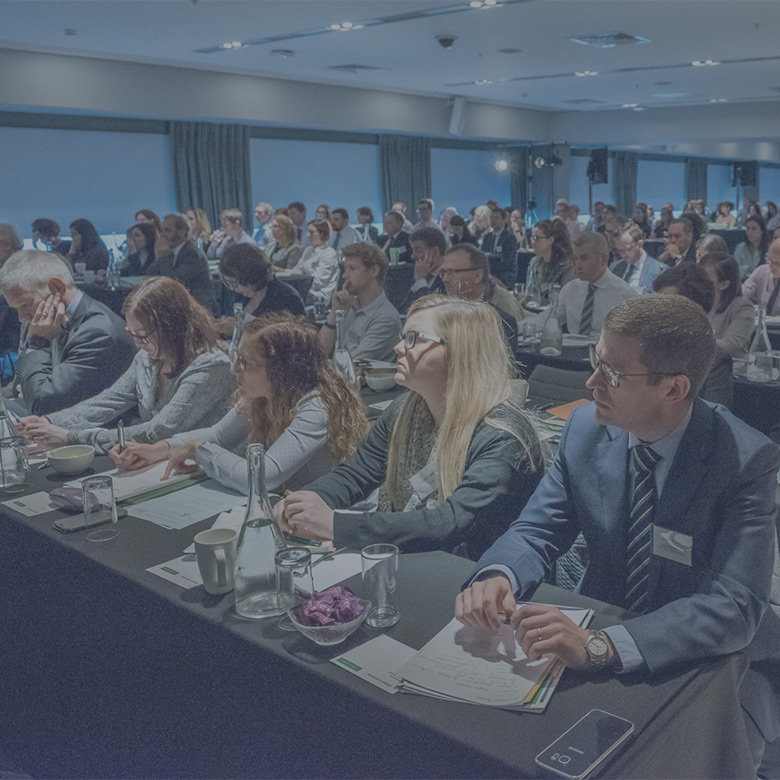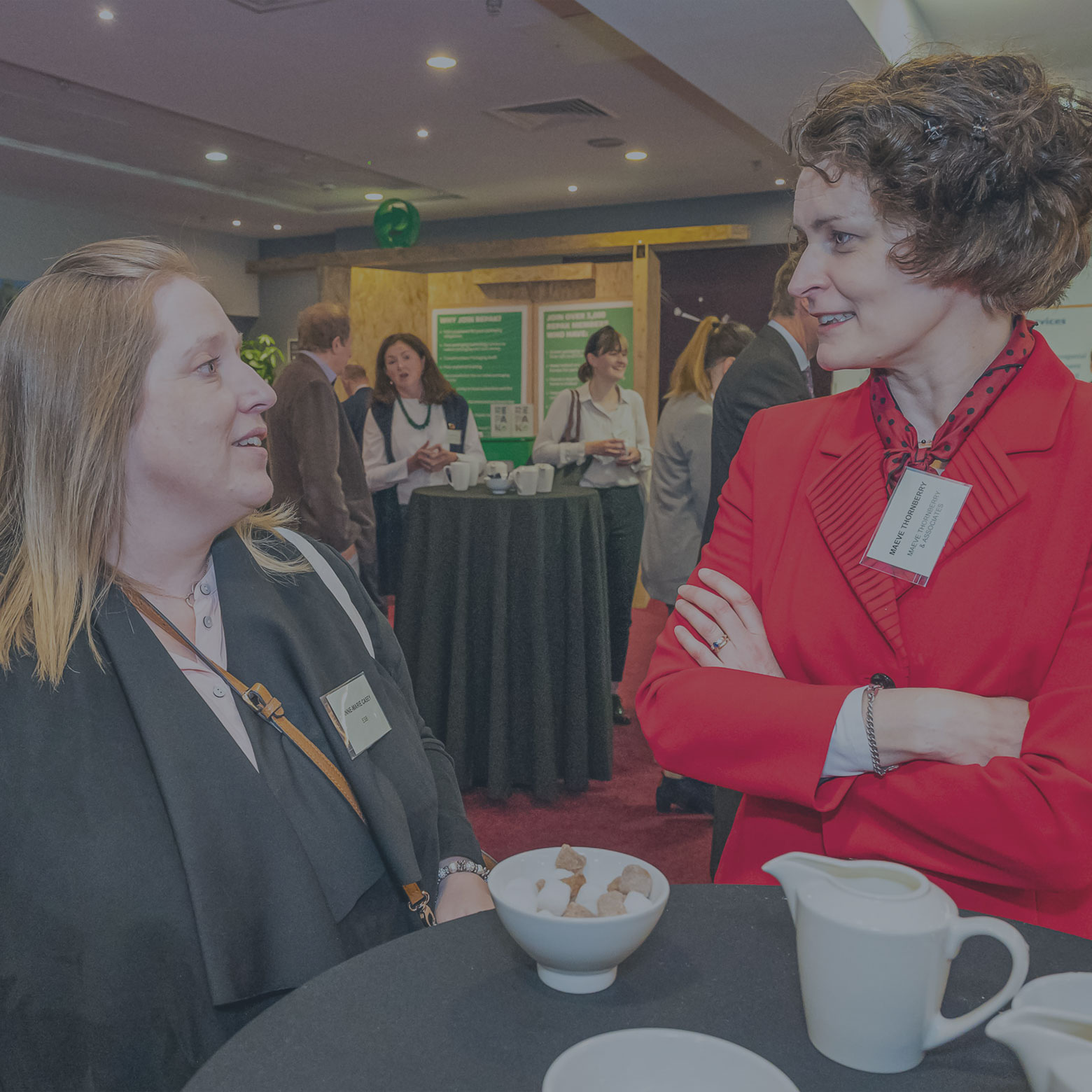 ---
Ireland in 2050: Becoming an environmental leader
Ireland has traditionally been viewed as a laggard on environmental issues, particularly in the area of climate. A step change is required for the country to become a global leader. It is encouraging to see policies and public awareness beginning to work towards this ambition, but huge challenges remain. The Covid-19 pandemic has demonstrated that society-wide change can be achieved quickly. It is important that the conservation of our environment remains a priority moving forward.
There are many important topics for this year's Environment Ireland® programme to discuss, not least tackling the biodiversity and climate emergencies.
The Climate Action and Low Carbon Development (Amendment) Bill 2021 has set the goal for Ireland's transition to Net Zero and achieve a climate neutral economy by no later than 2050. It represents a watershed moment for Ireland's future climate and sets legally binding targets that must be met.
This ties in with ambitions at European level, with the European Green Deal aiming to make the EU the first climate-neutral continent by 2050. A dedicated Climate session will open day two of the conference with a range of speakers considering the impact of climate ahead of COP26 and the future outlook.
Biodiversity, public health and water also remain high on the agenda. New legislation has been brought forward to implement a circular economy and is another important development.
Environment Ireland® is the major event for the Irish environment sector. Bringing together Ireland's environmental stakeholders in one place, the conference provides a wide range of expert speakers examining the overall state of our environment.
01
---
Hear local industry leaders and visiting experts
02
---
Connect with policy-makers and practitioners
04
---
Important high-level plenary and focused sessions
06
---
The must-attend event for anyone in the sector
07
---
Networking opportunities
08
---
Important overview of Ireland's environment
09
---
Interactive Q&A session with expert speakers
10
---
Complimentary copy of the Environment Ireland Yearbook 2021
The Environment Ireland conference begins in…
---
---
SPEAKERS
---
Insight and presentations

from expert speakers
<![image src="http://www.sandbox.environmentireland.ie/wp-content/uploads/2019/01/home_event3_pic21.png"]-->
---
---
30+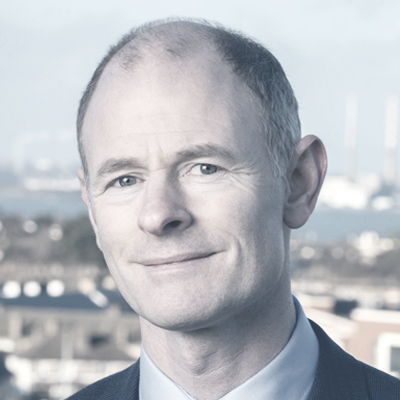 Ossian Smyth TD
MINISTER OF STATE WITH SPECIAL RESPONSIBILITY FOR COMMUNICATIONS AND CIRCULAR ECONOMY
---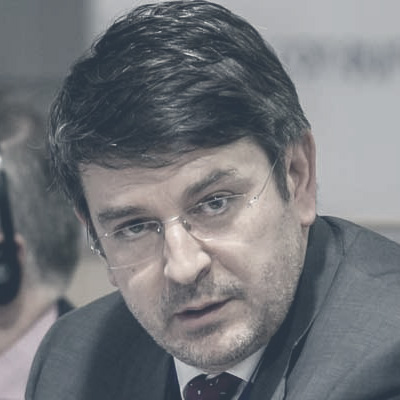 Aurel Ciobanu-Dordea
DIRECTOR FOR IMPLEMENTATION, GOVERNANCE AND SEMESTER,
DIRECTORATE-GENERAL FOR ENVIRONMENT, EUROPEAN COMMISSION
---
Read more…
Aurel Ciobanu-Dordea is Director for Implementation, Governance and Semester in the European Commission's Directorate General for Environment. Before joining DG Environment in 2014, he was Director for Equality in charge of fight against discrimination in DG Justice between 2011 and 2014. He joined the European Commission in 2009 as Director for Fundamental Rights and EU Citizenship in DG Justice, Freedom and Security, later DG Justice. Aurel Ciobanu-Dordea holds an LL.M. from the University of Illinois (US) and a Ph.D. from the University of Bucharest (RO).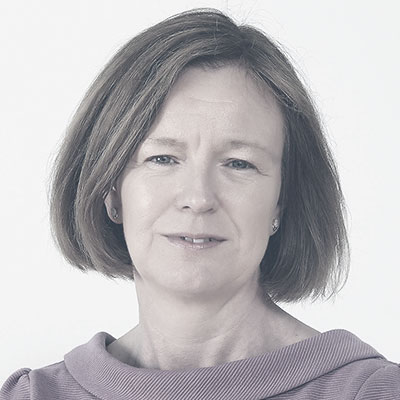 Laura Burke
DIRECTOR GENERAL,
ENVIRONMENTAL PROTECTION AGENCY (EPA)
---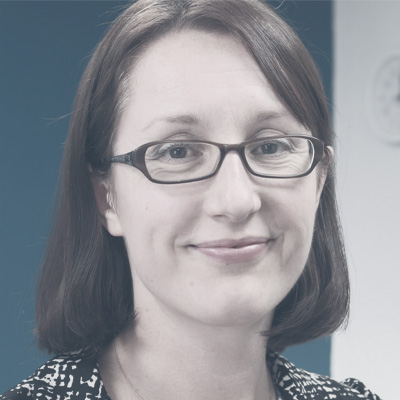 Alice Teague
HEAD OF BIODIVERSITY, DEPARTMENT FOR ENVIRONMENT AND RURAL AFFAIRS,
WELSH GOVERNMENT
---
Read more…
Alice Teague joined Welsh Government in February 2020 as Head of Biodiversity and Environmental Governance. Her role includes delivering Ministerial priorities to halt and reverse biodiversity loss, and ensuring there are environmental governance mechanisms in place following the end of the EU transition period. Prior to joining she was Head of Policy and Local Authority Partnerships for the Food Standards Agency in Wales, and has also worked in a number of other policy areas in both the public and private sector. In 2020 Alice graduated from the London School of Economics with an Executive Masters in Public Policy.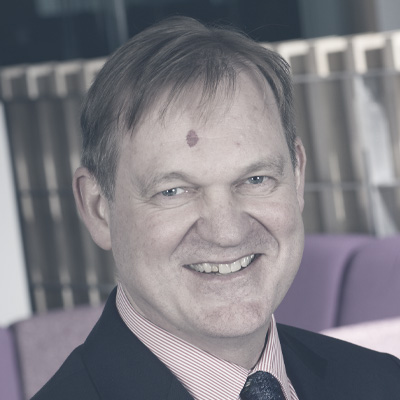 Terry A'Hearn
CEO,
SCOTTISH ENVIRONMENT PROTECTION AGENCY
---
Read more…
Terry A'Hearn is Chief Executive of the Scottish Environment Protection Agency. Terry has over 20 years' experience in the environment profession, having held senior roles in Melbourne with the Environment Protection Authority in the Australian state of Victoria, in London with the global consulting firm WSP and, most recently, in Belfast as Chief Executive of the Northern Ireland Environment Agency before he joined SEPA. In all this work, Terry has strongly focussed on bringing environmental and economic aims together, supporting business and social innovation and getting tougher with the worst environmental performers. Terry is a Senior Associate at the Cambridge Programme for Sustainability Leadership, a member of the Advisory Board of the Global Footprint Network and a Fellow of the UK Institute of Directors.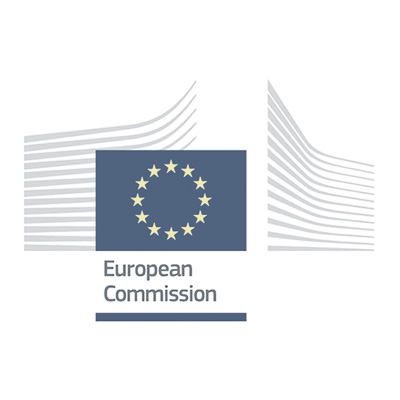 Maria Rincon
TEAM LEADER FOR CIRCULAR ECONOMY, SUSTAINABLE PRODUCTION, PRODUCTS AND CONSUMPTION,
EUROPEAN COMMISSION
---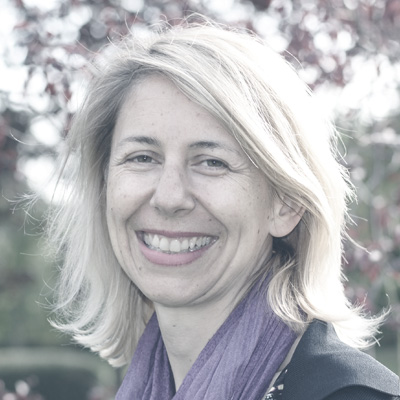 Céline Charveriat
EXECUTIVE DIRECTOR,
INSTITUTE FOR EUROPEAN ENVIRONMENTAL POLICY
---
Read more…
Céline Charveriat has been the Executive Director of IEEP – Institute for European Environmental Policy since 2016. She has more than 20 years of experience in the field of sustainable development and her research work at IEEP concentrates on the domestic implementation of SDGs in Europe. She is the founder of the Think2030 platform and the Think Sustainable Europe network. After studying political sciences and international relations, Céline started her career as a researcher at the Peterson Institute and at the Inter-American Development Bank in Washington D.C., focusing on poverty, social protection and natural disasters. Céline then worked for 10 years at Oxfam International, first as a researcher on poverty and international commodity markets, then as an advocate on trade and climate change issues. As campaigns director, she conducted Oxfam's campaigns on inequality, climate change, gender and humanitarian crises and conflict. Céline is a member of the European Commission's high-level expert group ESIR (Economic and Social Impacts of Innovation and Research) and of the Assembly of the Soil Health and Food Horizon Europe mission. She was also the Chair of the Board of the Climate Action Network Europe until 2019, where she conducted multiple stakeholder consultations and consensus-building exercises within civil society.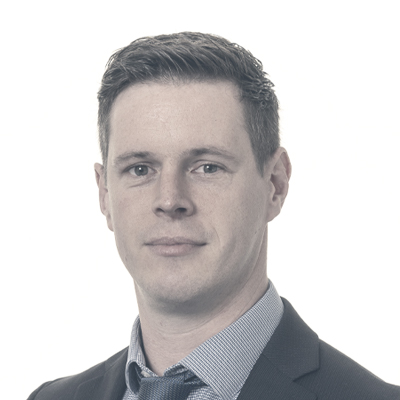 Bruce Harper
ENVIRONMENTAL CONSULTANT,
ANTARIS CONSULTING
---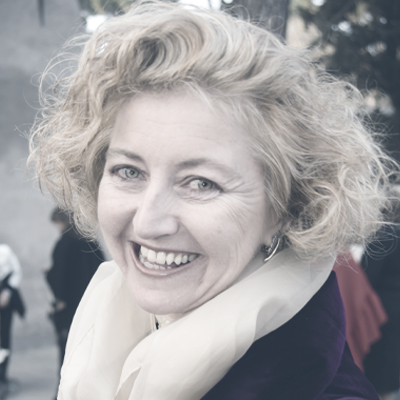 Francesca Racioppi
HEAD OF THE EUROPEAN CENTRE FOR ENVIRONMENT AND HEALTH,
WHO
---
Read more…
Francesca Racioppi is the Head of the World Health Organization European Centre for Environment and Health in Bonn, Germany. She provides managerial oversight and scientific leadership in the development and implementation of activities of the Centre. She leads and coordinates the provision of technical support to Member States in strengthening responses to addressing the environmental determinants of health and reducing health inequities in accordance with their specific needs. Between May 2012 and September 2018, she was a Senior Policy and Programme Adviser on European Environment and Health Governance and Multisectoral Partnerships at the World Health Organization Regional Office for Europe, in Copenhagen. In this capacity, she was responsible for supporting the WHO engagement in international environment and health governance. Her focus is on the integration of health consideration in decisions, policies, planning and investments affecting natural and built environments. In this capacity, she has been one of the main organizers of the Sixth Ministerial Conference on Environment and Health, held in Ostrava, Czech Republic, in June 2017. Areas of specific interest and expertise include the promotion of "health in all policies" approaches, health impact assessment, violence and injury prevention, urban health and active mobility policies and interventions. In this context, she promoted and coordinated the development of the Health Economic Assessment Tools (HEAT) for walking and cycling, to estimate the economic value of reductions in mortality as a consequence of regular cycling and/or walking. She is also providing, together with the United Nations Economic Commission for Europe, the secretariat to the Transport, Health and Environment Pan-European Programme (THE PEP), a multilateral and multisectoral policy platform established in 2002 to promote healthy and sustainable transport policies. Francesca has 30 years of international experience in environment and health policies and science, consumer safety and has authored several papers and publications. In May 2018 she was awarded a Honorary Doctorate by the Swedish School of Sport and Health Science in Stockholm, Sweden, for her leading engagement in environmental health and active transport.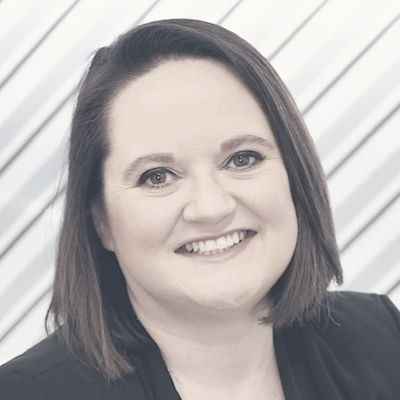 Laura Wadding
PARTNER, RISK ADVISORY — SUSTAINABILITY LEADER,
DELOITTE
---
Read more…
Laura Wadding is Partner, Risk Advisory – Sustainability Leader at Deloitte. Laura leads the Sustainability Services in the Irish Firm. She specialises in governance, risk management, compliance and culture and has worked many years in the financial services sector. She holds a Degree in Law from the Institute of Technology and a Diploma in Compliance from the Institute of Bankers. Laura advises clients on key policy and regulatory topics such as culture, ethics, speak up, code of conduct, gender diversity and inclusion and compliance.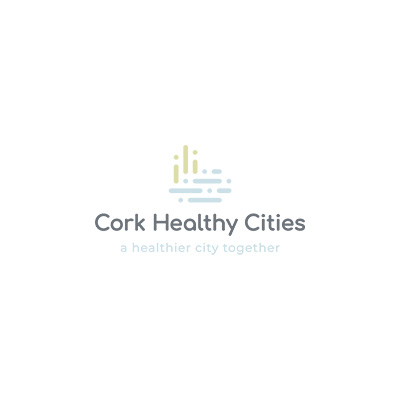 Denise Cahill
CO-ORDINATOR,
CORK HEALTHY CITIES
---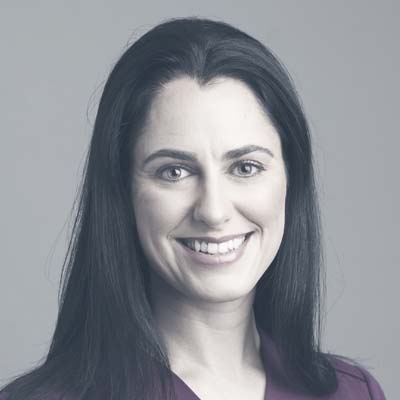 Danielle Conaghan
HEAD, ENVIRONMENT AND PLANNING GROUP,
ARTHUR COX
---
Read more…
Danielle Conaghan is Head of the Arthur Cox Environment and Planning Group, and is a founder member of the firm's Food and Drink Group. Danielle is noted as a skilled strategist, and is acknowledged as a 'leading individual' with almost 15 years' experience in the environment and planning sphere (Legal 500, EMEA). She takes a pragmatic approach to making all types of infrastructure projects happen and constantly looks to find ways to reduce the risk of successful challenges to projects by objectors. She is especially interested in complex projects; and advises on wind, biomass, battery storage, flood relief, data centre, water, wastewater, telecommunications, SHD and offshore projects. She has a deep understanding of how best to defend multiple sets of civil and criminal proceedings taken against projects during the planning, construction and operational phases. She helps clients defend criminal proceedings, particularly in the waste and food and drink sectors. She specialises in European environmental law.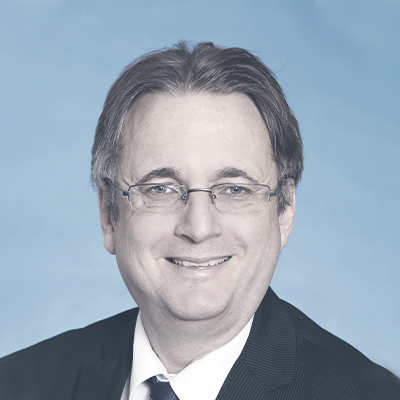 Brian Carroll
ASSISTANT SECRETARY, ENVIRONMENT AND CLIMATE ACTION,
DEPARTMENT OF THE ENVIRONMENT, CLIMATE AND COMMUNICATIONS
---
Read more…
Brian Carroll is the Assistant Secretary General leading the Environment and Climate Action function at the and Climate Action, Department of the Environment, Climate and Communications. Brian joined the Department in 2008, having worked previously as Head of Decarbonisation and Head of Finance and Corporate Affairs. He has wide experience across the public service, having also worked in the Departments of Finance, Foreign Affairs and Justice. Brian holds degrees in business, anthropology and economics, and is a graduate of University College Dublin, Trinity College, the Institute of Public Administration, and the Dublin Business School.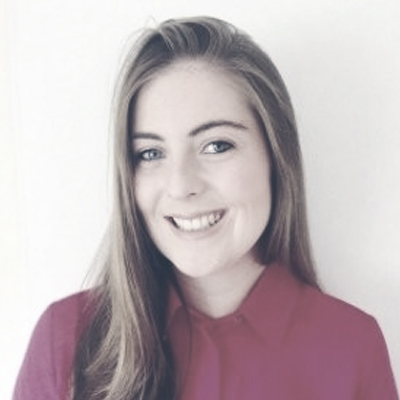 Róisín Dowd Smith
CLIMATE CHANGE AND DEVELOPMENT OFFICER,
NATIONAL FEDERATION OF GROUP WATER SCHEMES
---
Read more…
Roisin Dowd Smith graduated from Trinity College Dublin with a master's in environmental science in 2016. Since then, she has been working with the National Federation of Group Water Schemes (NFGWS) as a development officer working with group water schemes across Leinster. Roisin assumed the role of Climate Action Officer with the NFGWS in July 2019 and since then has been working to implement a climate action strategy for the sector as well helping group water schemes lower their carbon footprint.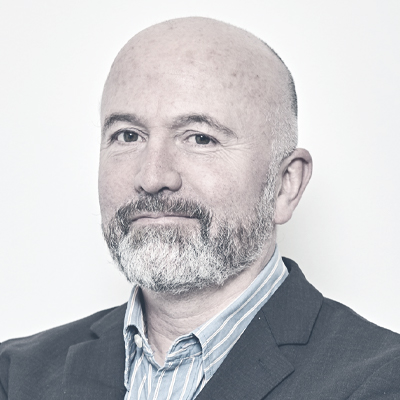 Pat Barry
CHIEF EXECUTIVE OFFICER,
IRISH GREEN BUILDING COUNCIL
---
Read more…
Pat Barry is Chief Executive Officer of the Irish Green Building Council which he co-founded in 2010. He is an Architect with over 20 years of experience in Ireland, Europe and South America, a Masters in Environmental design of buildings from University of Cardiff and is a qualified Passive House and DGNB consultant.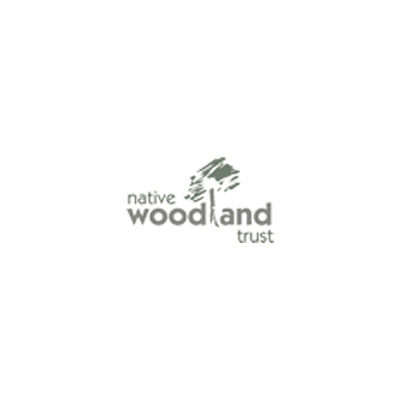 Linda Lawlor
MANAGER,
NATIVE WOODLAND TRUST
---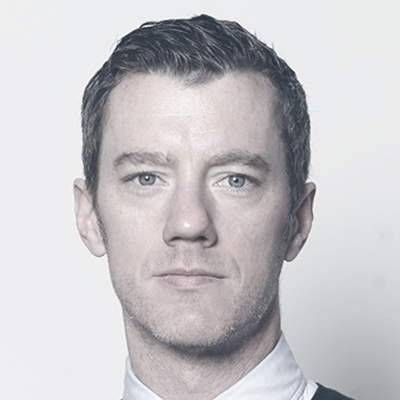 Philip Nugent
ASSISTANT SECRETARY,
DEPARTMENT OF THE ENVIRONMENT, CLIMATE AND COMMUNICATIONS
---
Read more…
Philip Nugent is the Assistant Secretary leading the Circular Economy, Natural Resources and Waste Policy function in the Department of the Environment, Climate and Communications. He has responsibility for leading a cross-Government approach to the circular economy, as well as geoscience policy and regulation (minerals, mining and petroleum), the Geological Survey, inland fisheries, and waste and resource efficiency. Philip joined the Department in 2019 from the Department of Housing, Planning and Local Government where he served in a range of roles across marine and terrestrial planning and housing.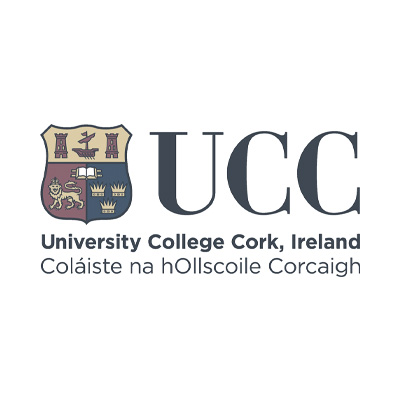 Deborah Chapman
DIRECTOR, UNEP GEMS/WATER CAPACITY DEVELOPMENT CENTRE, ENVIRONMENTAL RESEARCH INSTITUTE,
UNIVERSITY COLLEGE CORK
---
Professor John Wenger
PROFESSOR IN PHYSICAL AND ENVIRONMENTAL CHEMISTRY,
UNIVERSITY COLLEGE CORK
---
Read more…
John Wenger is Professor of Chemistry at University College Cork (UCC), where he is also director of the Centre for Research into Atmospheric Chemistry (CRAC Lab) and Principal Investigator at the Environmental Research Institute (ERI). He has over 25 years' research experience in atmospheric chemistry and air pollution, producing over 100 publications in internationally renowned journals. His main research interests are in the atmospheric degradation of volatile organic compounds and the chemical composition and sources of atmospheric aerosols. He has been involved in a large number of National and European projects involving atmospheric simulation chambers and field measurement campaigns to improve our understanding of atmospheric processes and their links with air pollution and climate. Prof. Wenger is currently an Associate Editor for the journal Atmospheric Environment and the National Contact Person for the pan-European research infrastructure ACTRIS (Aerosol, Clouds and Trace Gases Research Infrastructure).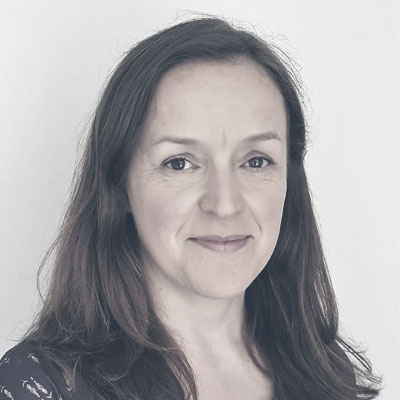 Mary Gurrie
WATER PROGRAMME MANAGER,
ENVIRONMENTAL PROTECTION AGENCY
---
Read more…
Mary Gurrie is a Programme Manager in the Environmental Protection Agency with responsibility for the Water Management Programme. This includes implementation and reporting on the national Water Framework Directive and the national hydrometric monitoring programmes, the assessment of the pressures and impacts on water quality, supporting the technical implementation of the River Basin Management Plan, and the regulation of bathing waters. Mary previously managed the Licence Enforcement Programme in the EPA's Office of Environmental Enforcement.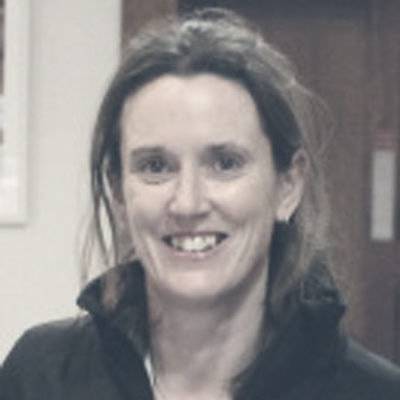 Úna FitzPatrick
PROJECT MANAGER,
ALL-IRELAND POLLINATOR PLAN
---
Read more…
Dr Úna FitzPatrick is Project Manager of the All-Ireland Pollinator Plan. She has worked as a Senior Ecologist within the National Biodiversity Data Centre since 2007. In 2015, she co-founded the All-Ireland Pollinator Plan with Prof Jane Stout and is the Chair of the Steering Group. She project manages the implementation of the Plan. Úna also manages various other initiatives within the Data Centre, including the national pollinator databases, the All-Ireland Bumblebee Monitoring Scheme, Flower-Insect Timed Counts, the Rare Plant Monitoring Scheme and the National Vegetation Database.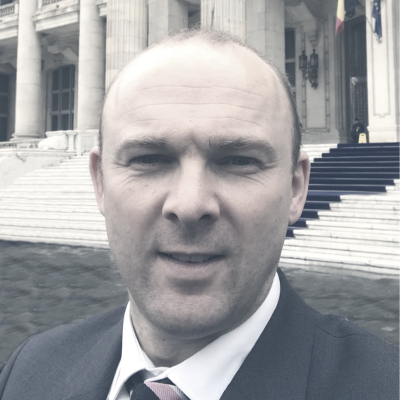 Paul Scott
ENVIRONMENTAL PLANNING MANAGER,
DEPARTMENT OF HOUSING, LOCAL GOVERNMENT AND HERITAGE
---
Read more…
Paul Scott (CEcol., CEnv., MCIEEM) is currently Environmental Planning Manager in the EU and International Planning Regulation Unit in the Department of Housing, Local Government and Heritage in Ireland. He has over 20 years' experience in ecological and environmental assessment including SEA, EIA and Appropriate Assessment (Habitats Directive) research, capacity-building and practical application in the UK and Ireland. A graduate of University of Liverpool and the University of Manchester, Paul was a research associate in the EIA Centre, University of Manchester before practicing as a consultant ecologist in Ireland where he developed SEA and AA methodologies and guidance and co-managed Scott Cawley, an ecological consultancy for 15 years. He is on the network of European Union Member States EIA/SEA Experts, the Advisory Forum of the Chartered Institute for Ecology and Environmental Management and has also presented at international workshops on AA and SEA.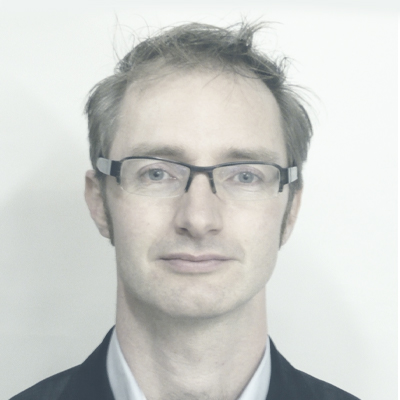 Oisín Coghlan
DIRECTOR,
FRIENDS OF THE EARTH
---
Read more…
Oisín Coghlan has been Director of Friends of the Earth since 2005. He co-founded the Stop Climate Chaos Coalition in 2007 and the Environmental Pillar in 2009, and led the 14-year campaign for a climate law which culminated in the passing of the Climate Action Act 2021. He is the current chair of Coalition 2030, the Irish civil society coalition for the UN Sustainable Development Goals. Before joining Friends of the Earth, Oisín worked in global solidarity and human rights, including two years as a community organizer among banana workers in Belize, and three years for Christian Aid on aid, trade and Palestine. Oisín's primary degree was Politics and Sociology in Trinity College Dublin and he has a Masters in International Relations from DCU.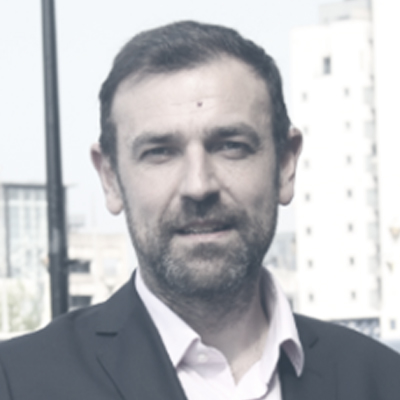 Dermot O'Kane
TOWN PLANNER,
BELFAST CITY COUNCIL
---
Read more…
Dermot O'Kane is a chartered town planner and has a lead role in bringing forward the new Belfast Local Development Plan. Dermot has a comprehensive understanding of all stages of the planning process and in-depth knowledge of the realities of policy development for Northern Ireland's largest council and the region's economic driver. He brings a focused and passionate leadership style with strong emphasis on team working and communication.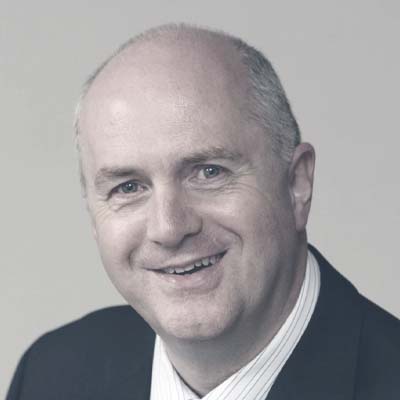 Neil Walker
HEAD OF INFRASTRUCTURE, ENERGY AND ENVIRONMENT,
IBEC
---
Read more…
Since joining Ibec in 2010, Neil Walker has headed an expert team that is responsible for advocacy on behalf of members across a wide range of policy areas at national and EU level. These include climate action, water and wastewater services, environmental regulation, spatial planning, sustainable mobility, and the circular economy transition. Prior to Ibec, Neil spent over 25 years in industry and management consulting before moving to the Sustainable Energy Authority, where he established its Energy Modelling Unit. In addition to a Masters' Degree in Engineering from Cambridge University, Neil holds an MBA from the London Business School and a doctorate in Environmental Economics from UCD.
SESSIONS
---
Conference

sessions
Who should attend?
Environmental consultants

and

advisors

Environmental managers

Local authorities

Engineering

and

construction

companies

Legal

and

financial advisors

NGOs/Environmental charities

Waste management

companies

Academics

Environmental

policy-makers

Climate change

co-ordinators

Public health

professionals

Regulators

Planning

professionals

Elected representatives

Energy

and

infrastructure project managers

Anyone

with an eye on

the Irish environment!
Conference sessions include:
01
---
Policy update and Ministerial address
02
---
Circular economy and resource efficiency
---
04
---
Public health and the environment
03
---
Climate action and COP26
---
---
07
---
Planning and the environment
SPONSORSHIP
---
Sponsorship
&

exhibition
There are a small number of opportunities to get involved with Environment Ireland as a sponsor or exhibitor. Now in its 17th year, this is the major annual environment conference in Ireland attracting 250+ key stakeholders annually.
Contact Fiona McCarthy on +353 (0)1 661 3755 or email fiona.mccarthy@environmentireland.ie for further information on how to feature your organisation at the conference.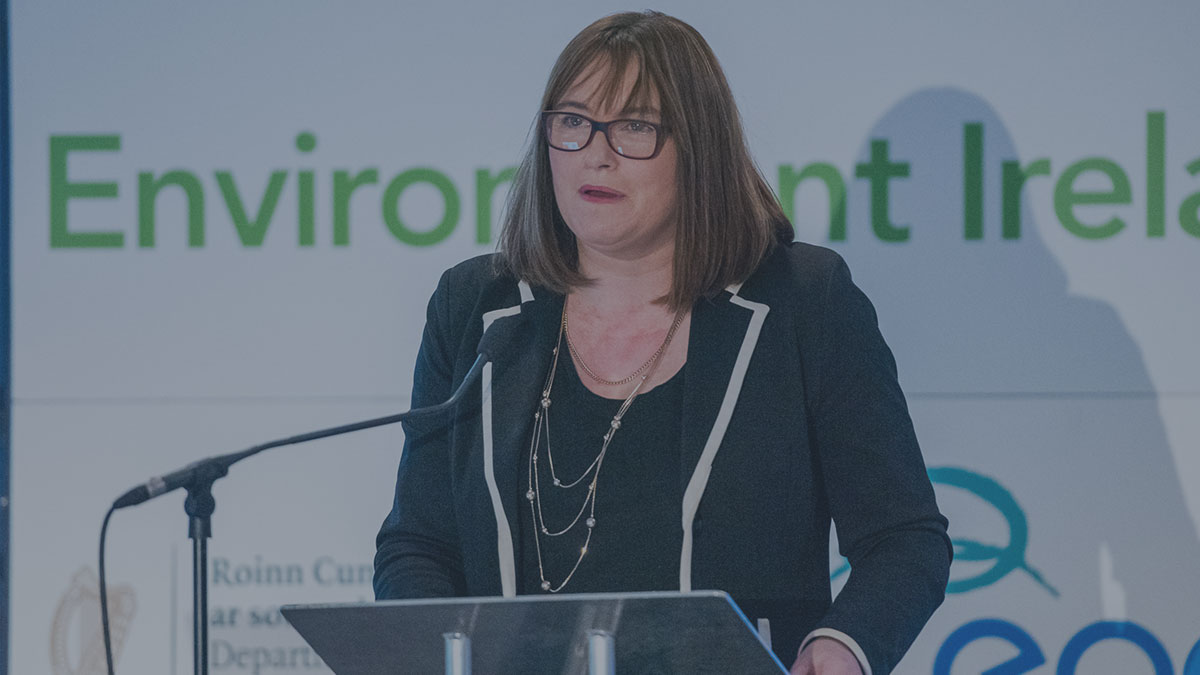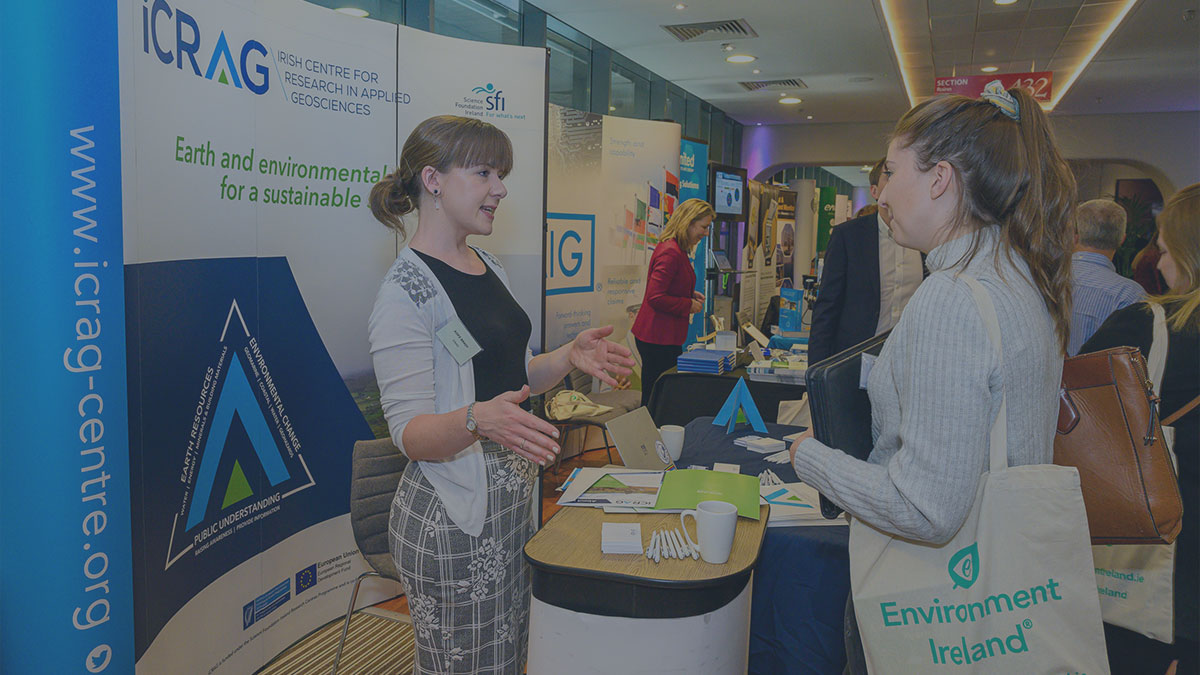 TICKETS
---
Register

your place at the conference
---
Delegate fee includes a copy of the Environment Ireland Yearbook 2021 (RRP €80).
Photos from previous Environment Ireland® conferences…
---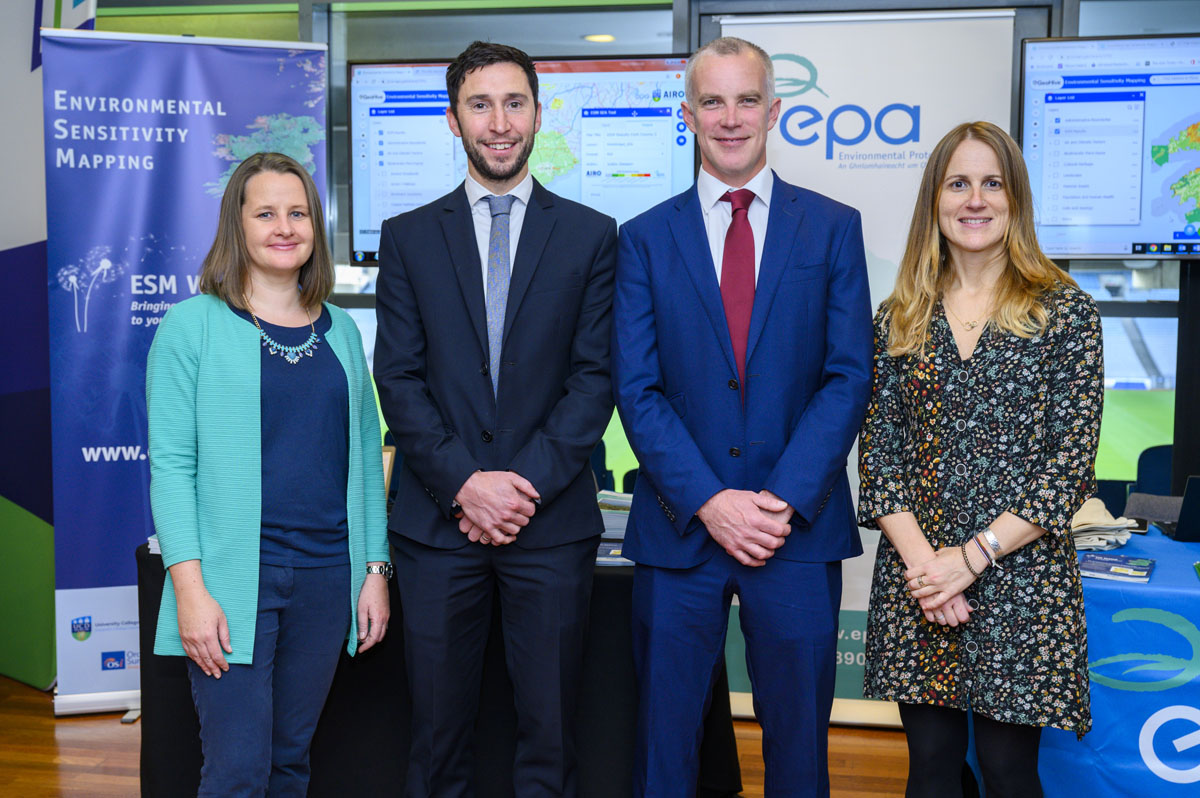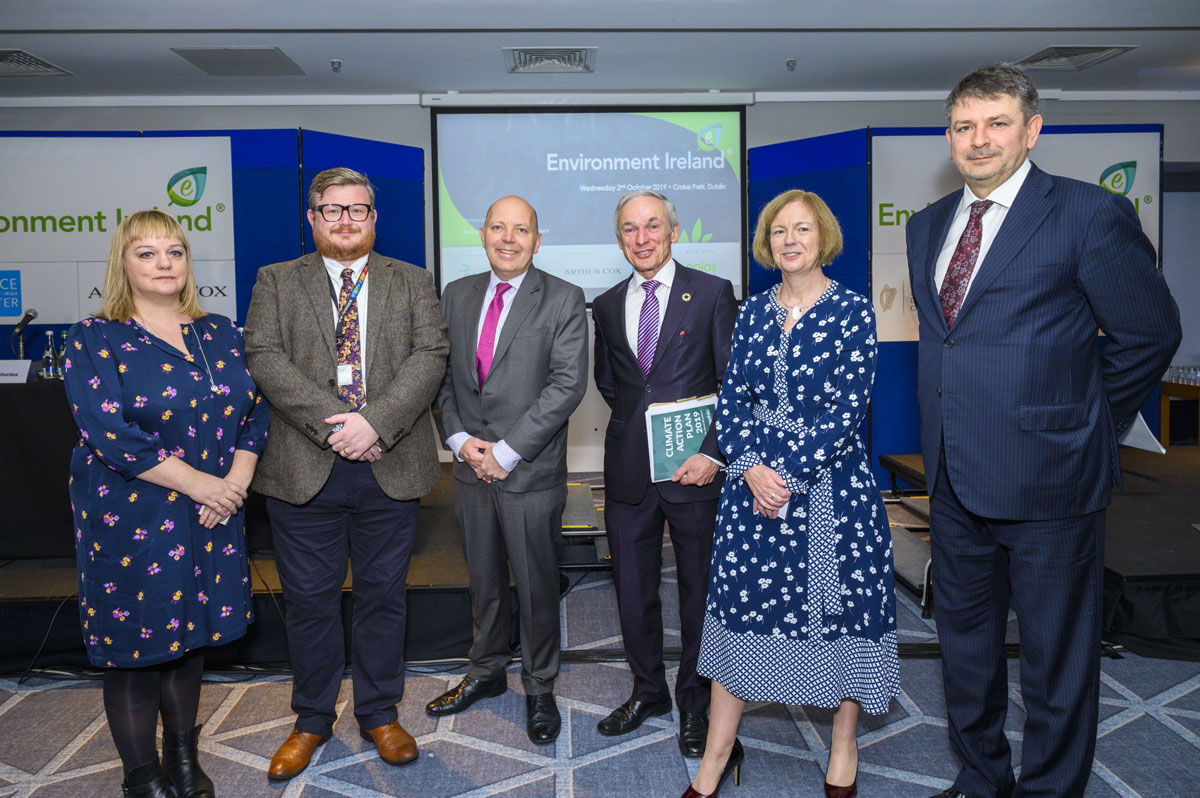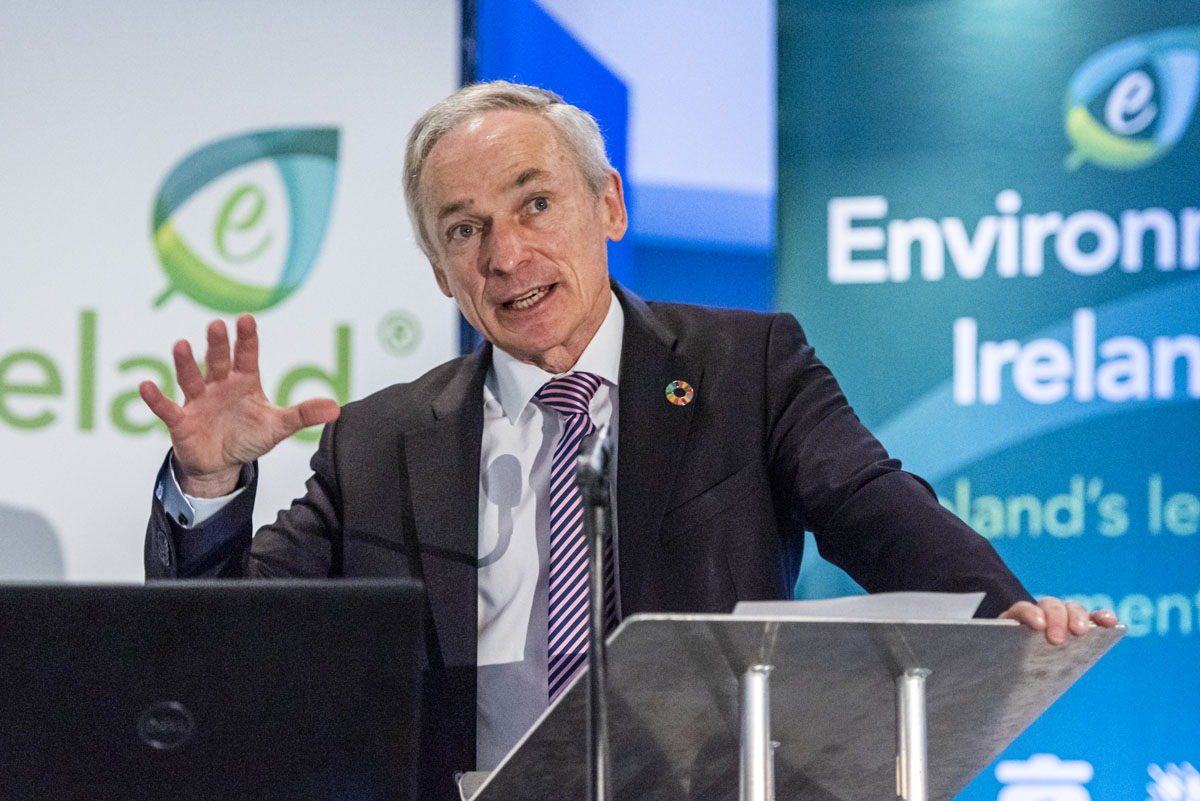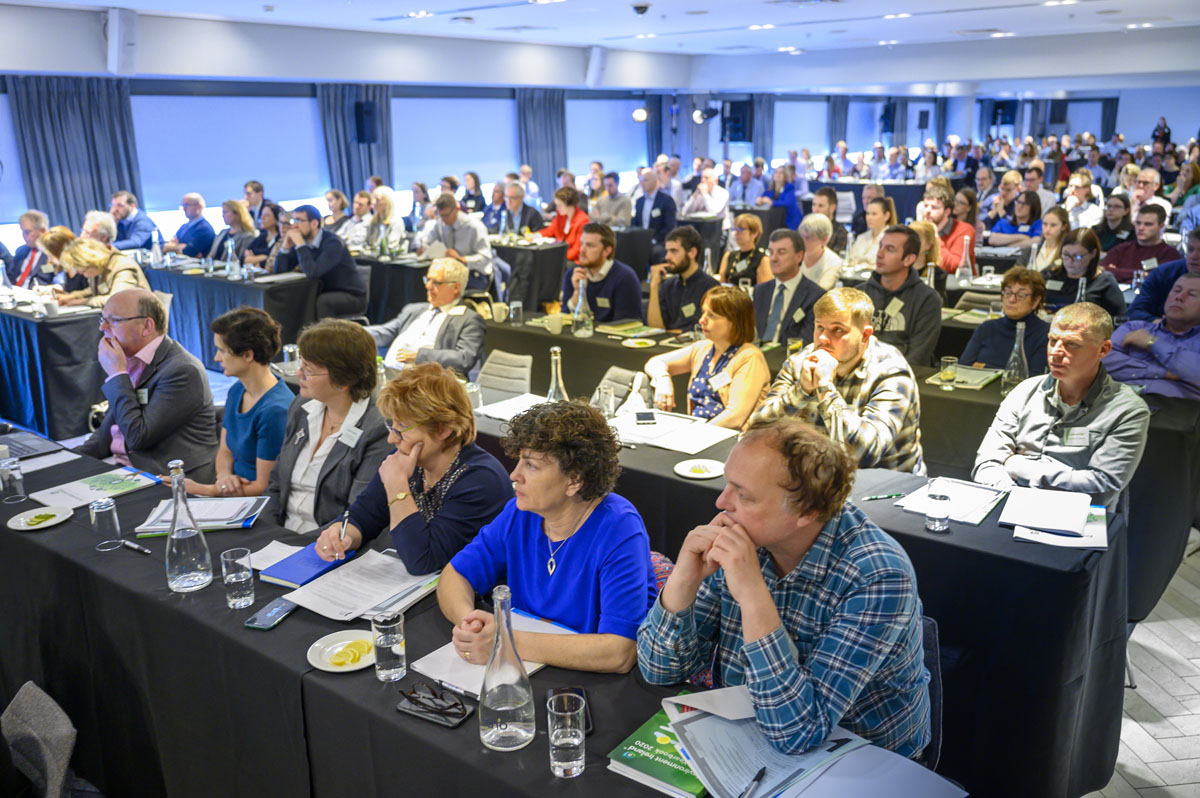 ---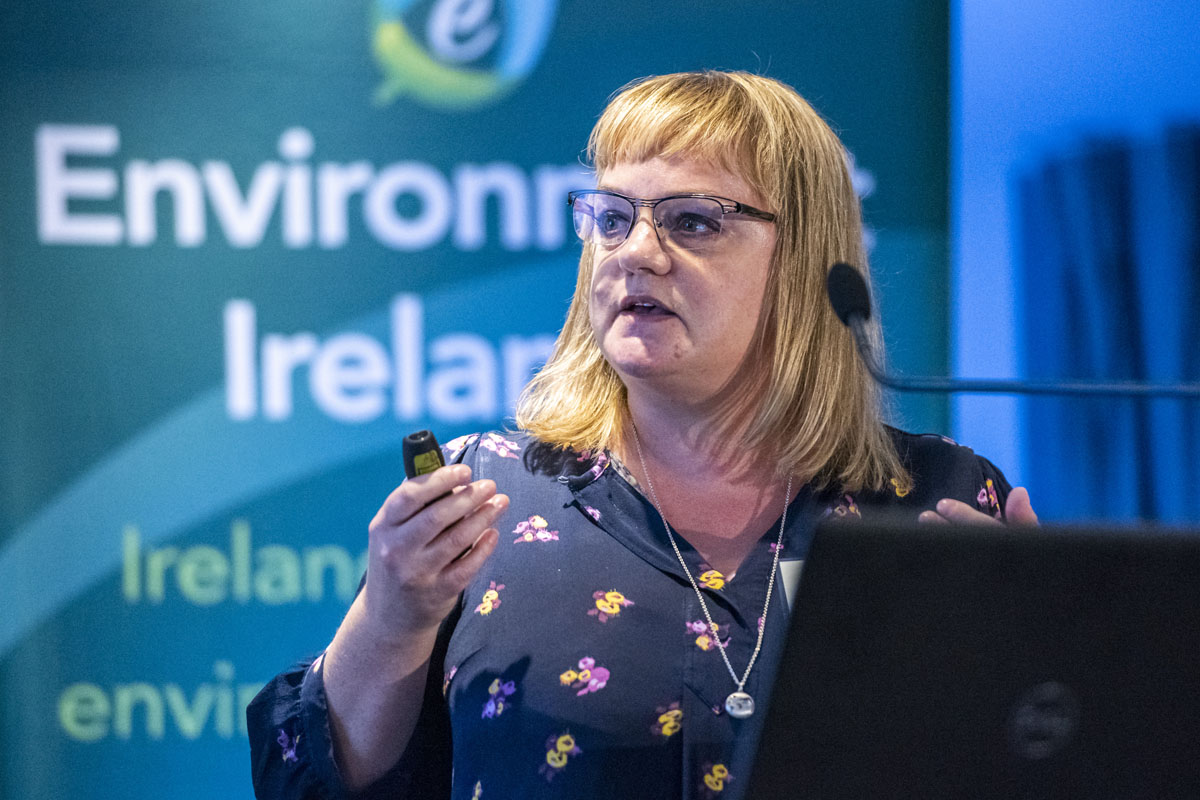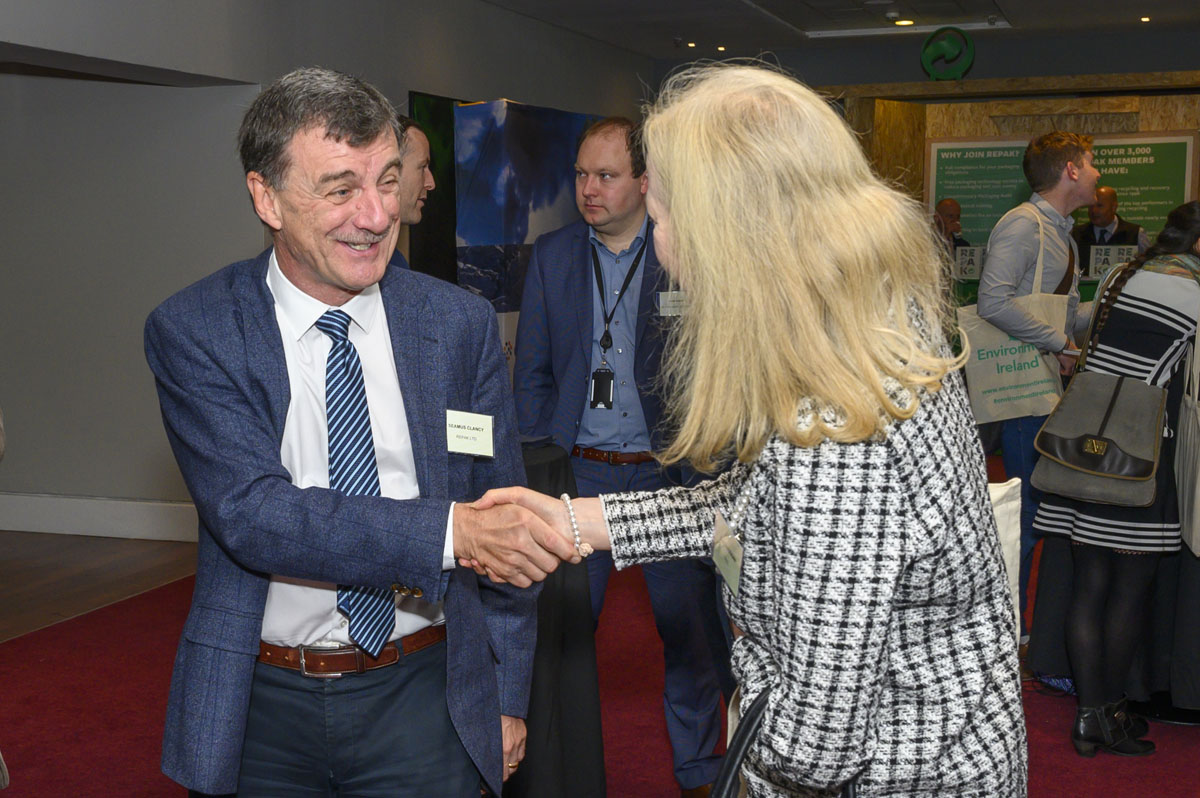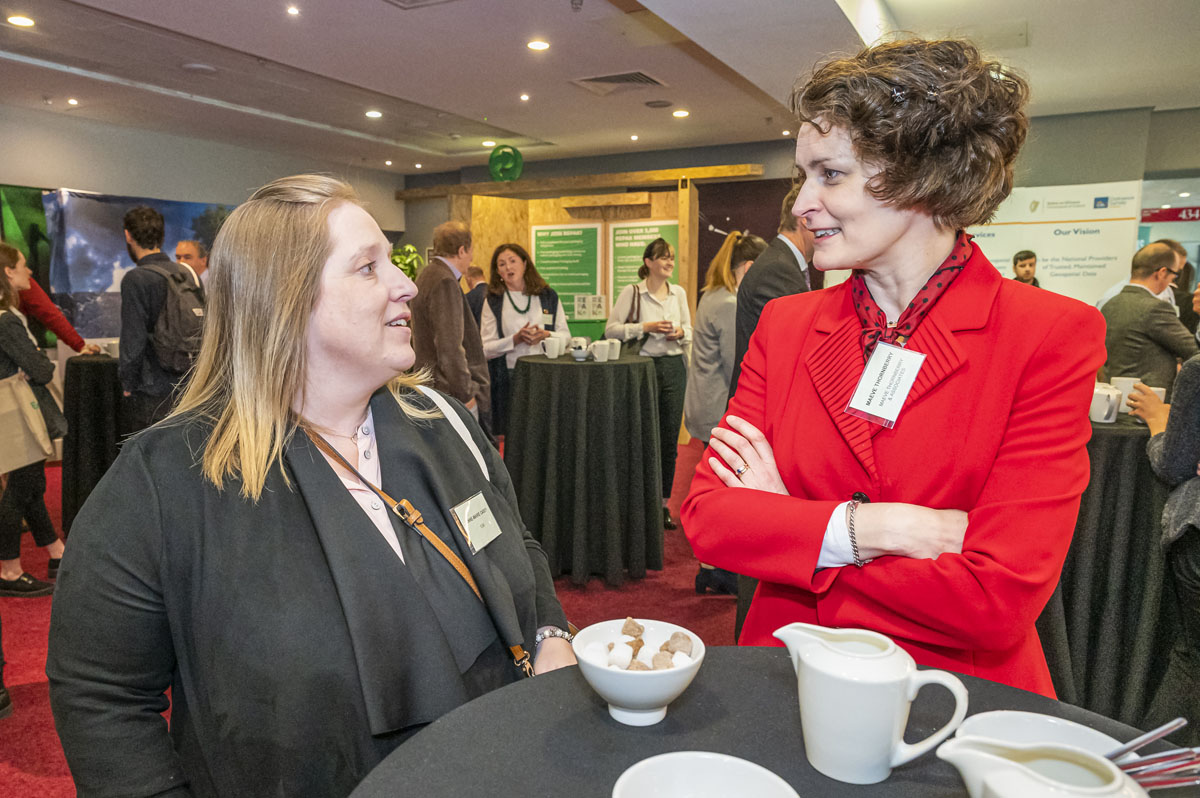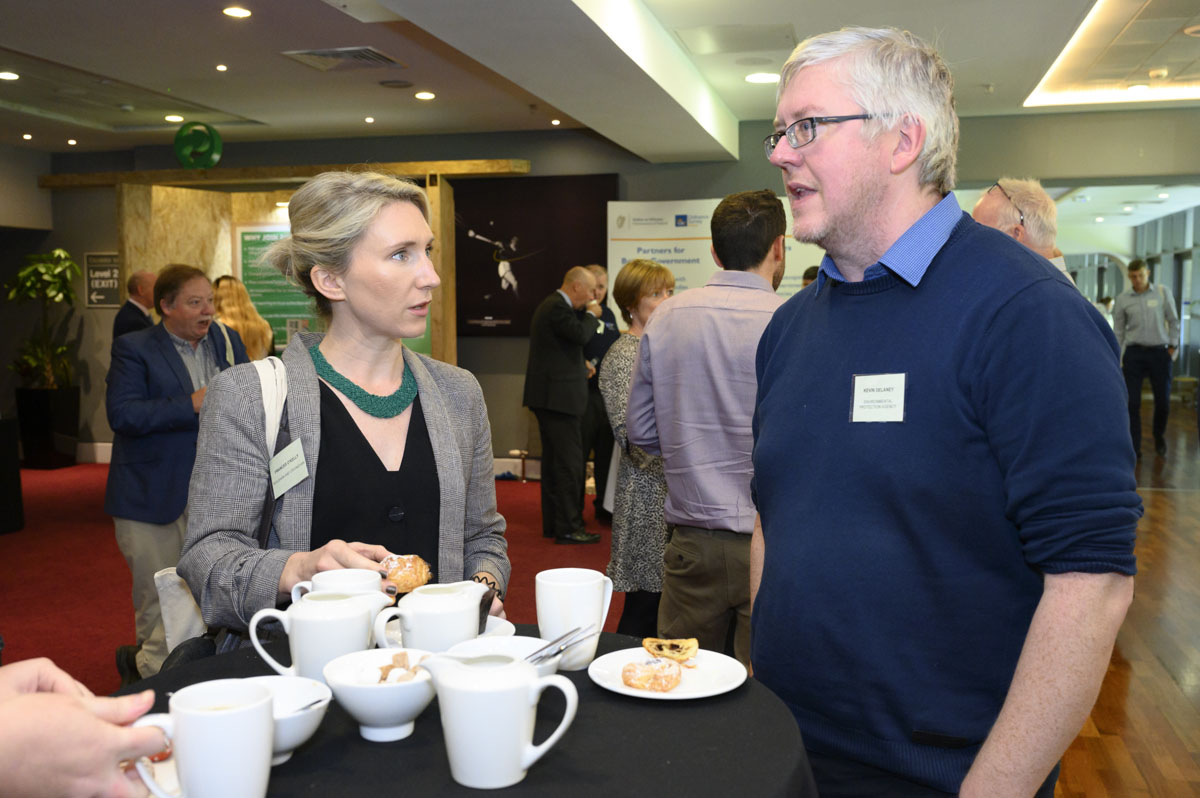 ---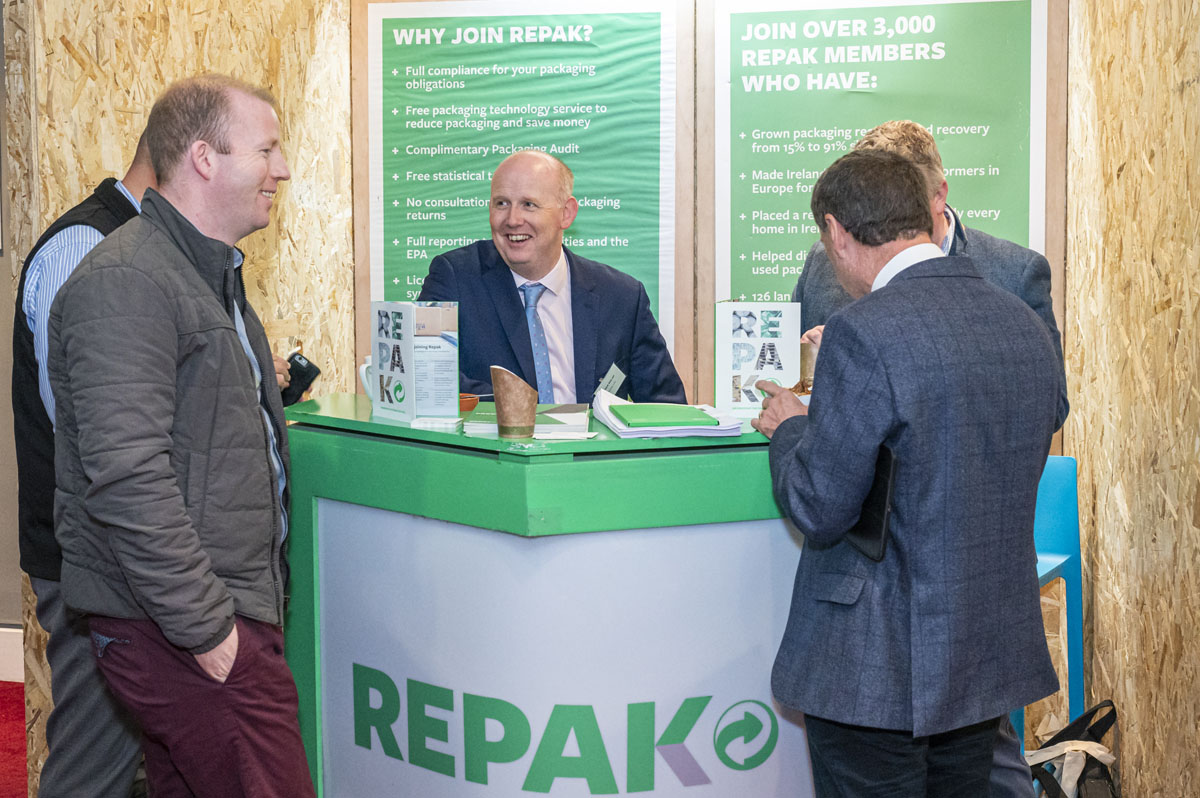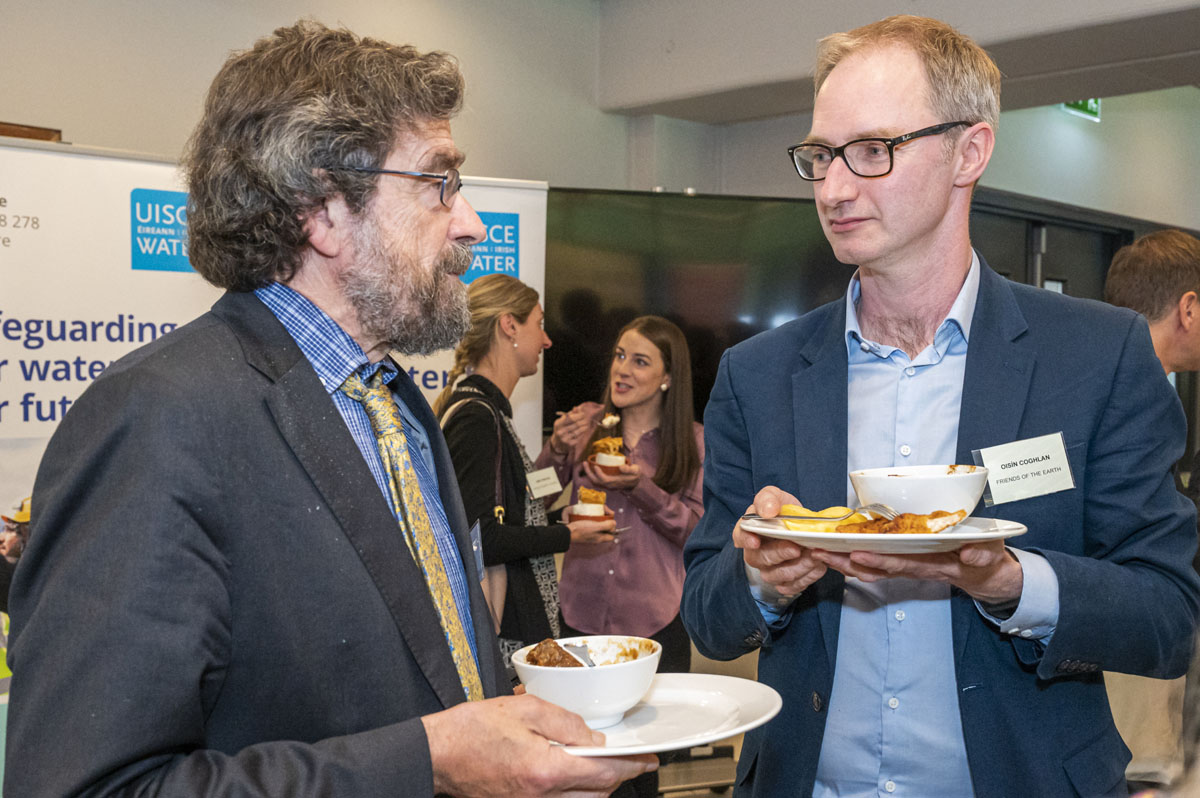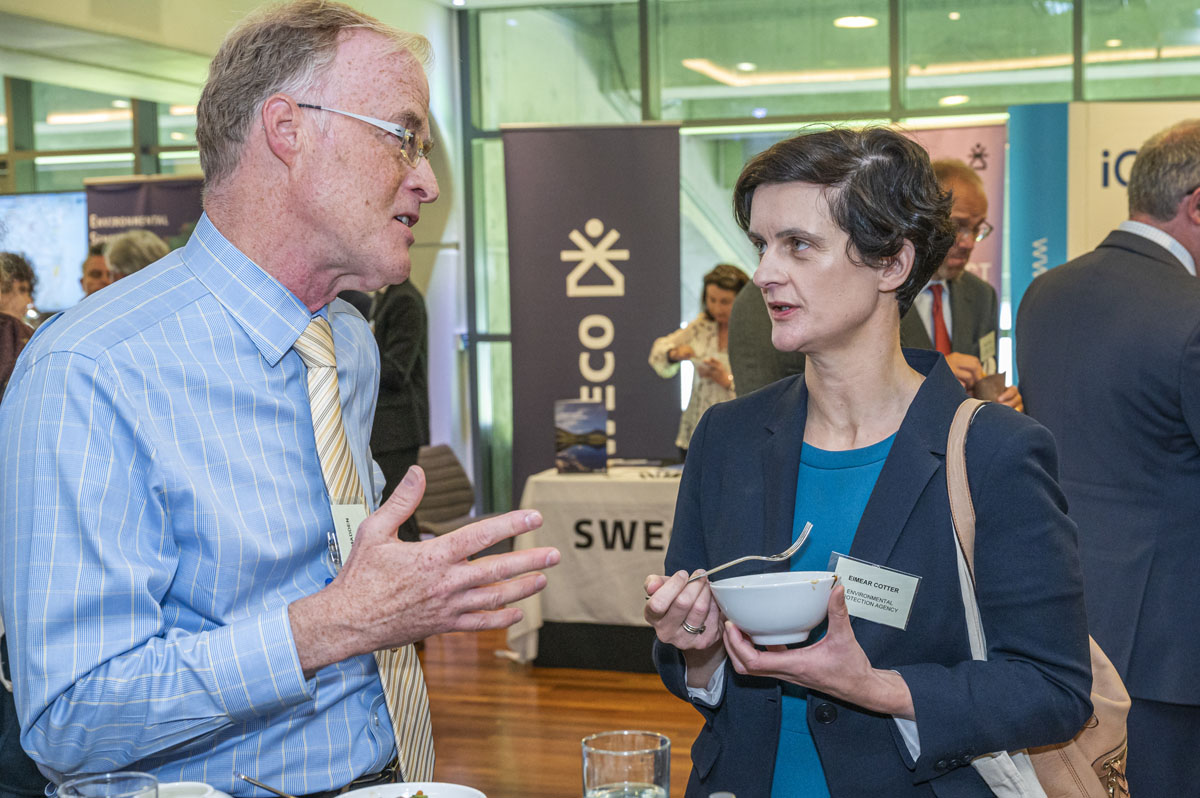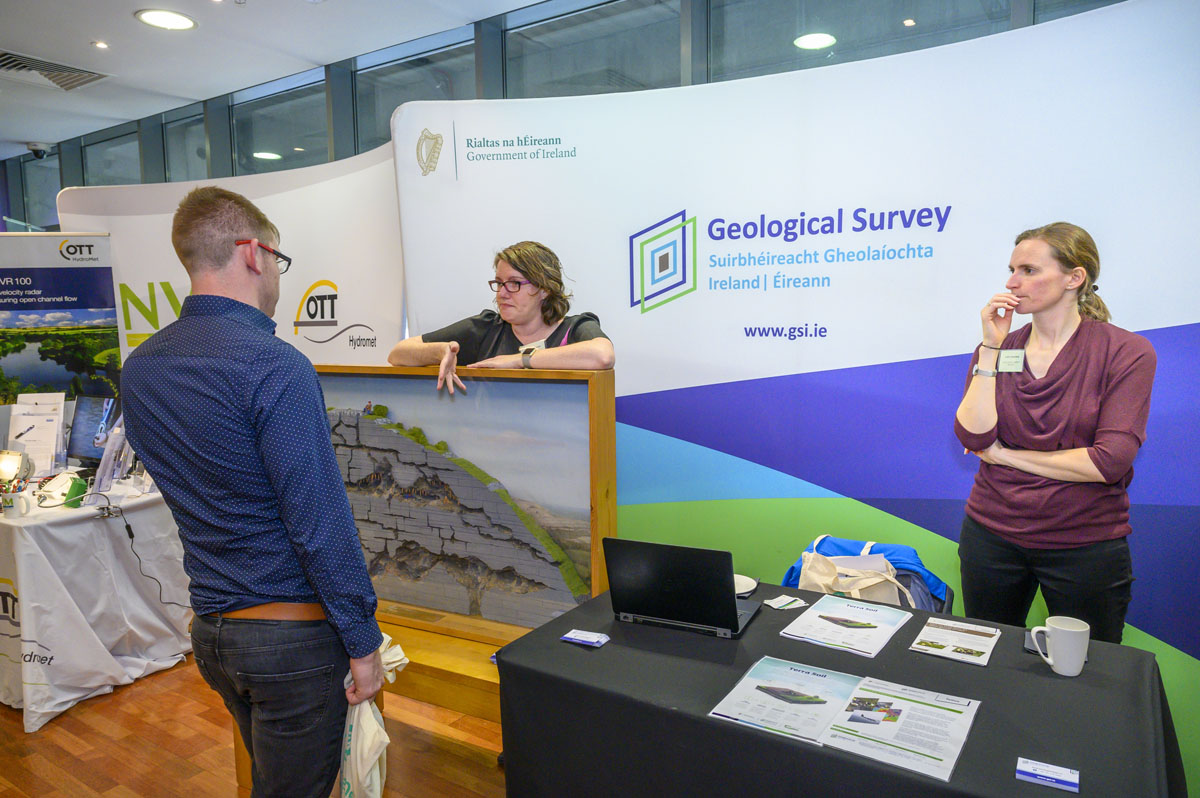 ---