Ireland's major environment conference

04–05 October 2022 ∙ CROKE PARK, DUBLIN
---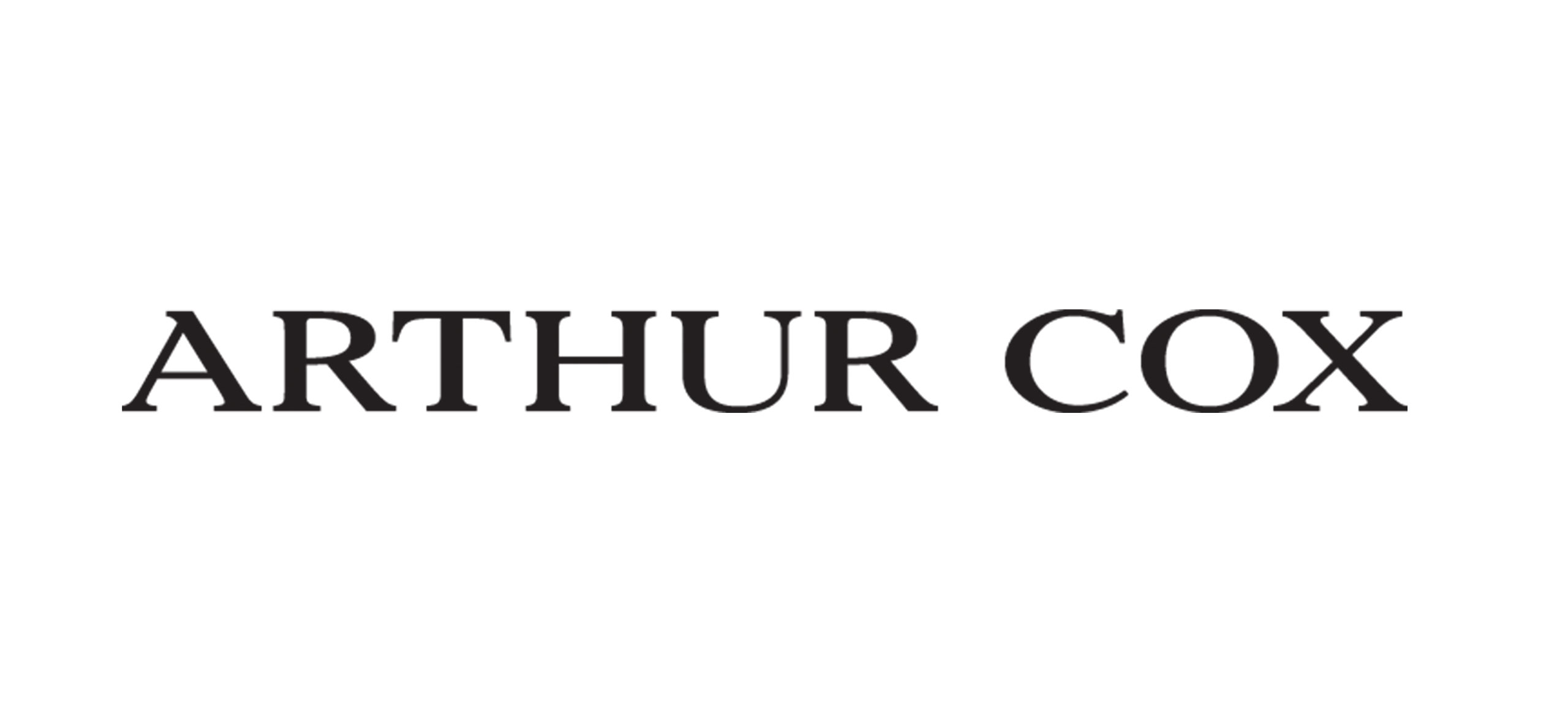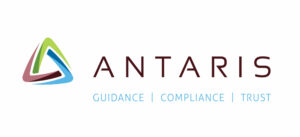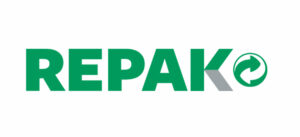 ABOUT
---
The
must-attend

conference
on Ireland's environment.
Environment Ireland® is Ireland's major environmental policy and management conference. Now in its 18th year, this two-day event features a range of focused sessions highlighting the pressing issues facing the environment in Ireland and further afield.
Ensure you don't miss the latest developments in environmental policy and updates from across the sector and put your questions to expert speakers during dedicated Q&A sessions. This is an important opportunity to bring all those involved in shaping the future of Ireland's environment together for two days of discussion and insight.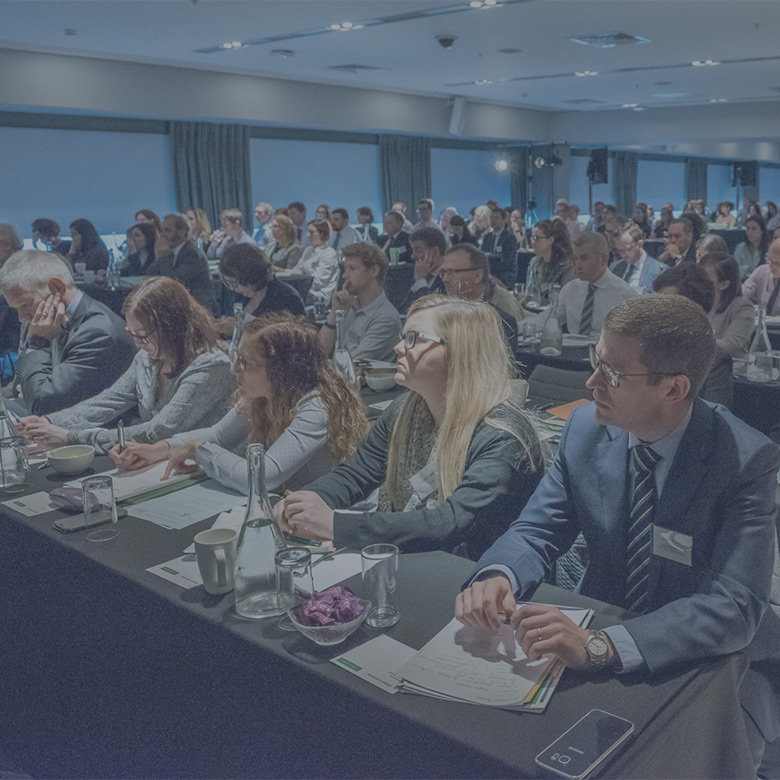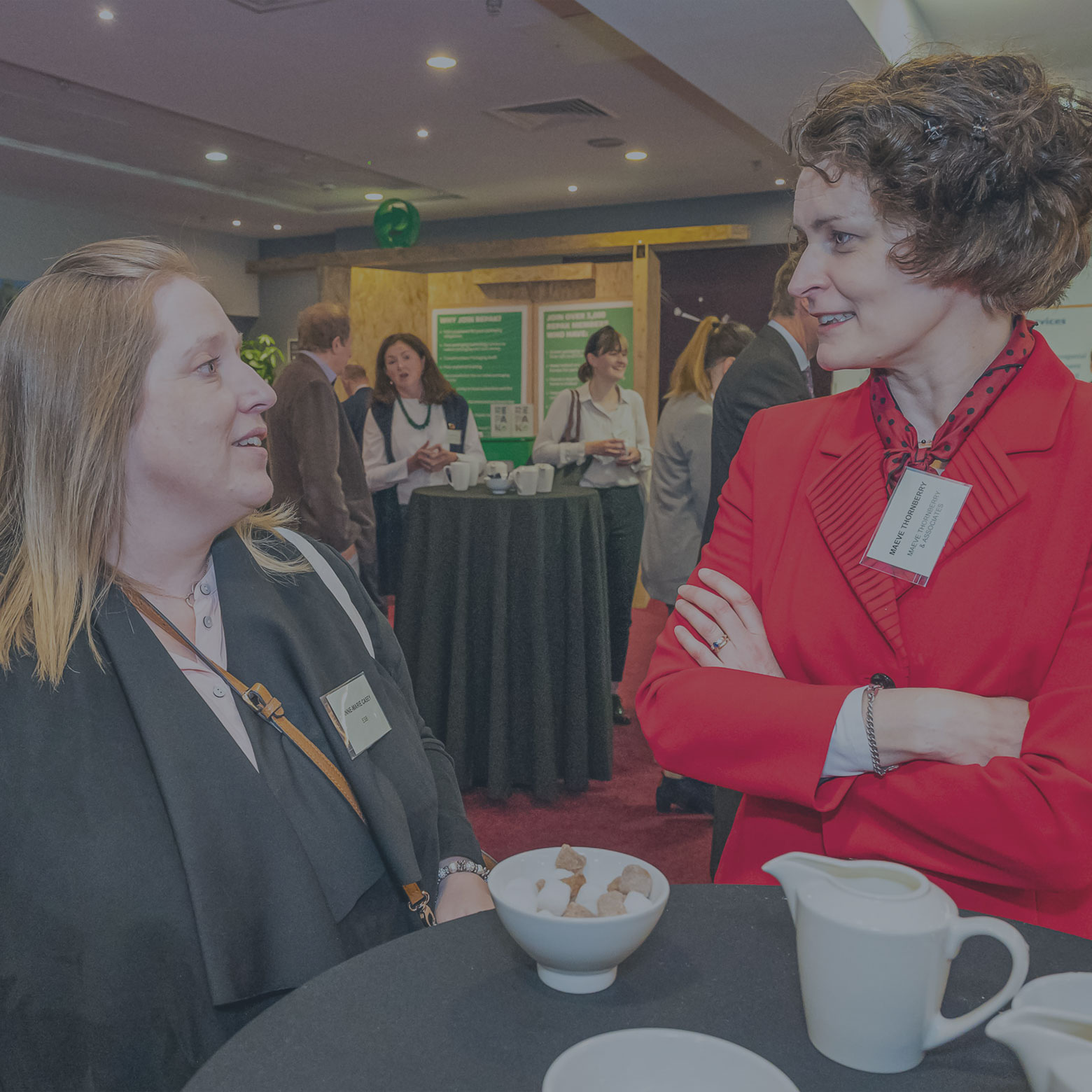 Now or never
The April 2022 IPCC report warned of a 'now or never' scenario if the world is to prevent climate disaster. We must move towards a low carbon society and economy. Greenhouse gas emissions must be cut by 43% by 2030, in order to cap temperatures to 1.5oC above pre-industrial levels. The chances of achieving this are slim and would require a huge transformational effort from Government, businesses, and individuals..
In this context, Environment Ireland® is a timely event with many important topics for the 2022 programme to discuss. Ireland's first national circular economy strategy published in December 2021, shifts the focus away from waste disposal and towards how we can preserve resources by creating a circular economy.
Further biodiversity loss in Ireland must be halted. The EU is preparing legally binding targets to restore nature to be launched in Summer 2022. The Environment Ireland® Conference 2022 will feature focused sessions including climate, circular economy and water.
Environment Ireland® is the major event for the Irish environment sector. Bringing together Ireland's environment stakeholders in one place, the conference provides a wide range of expert speakers examining the overall state of our environment.
01
---
Hear local industry leaders and visiting experts
02
---
Connect with policy-makers and practitioners
04
---
Important high-level plenary and focused sessions
06
---
The must-attend event for anyone in the sector
07
---
Networking opportunities
08
---
Important overview of Ireland's environment
09
---
Interactive Q&A session with expert speakers
10
---
Complimentary copy of Environment Ireland Yearbook
The Environment Ireland conference begins in…
SPEAKERS
---
Insight and presentations

from expert speakers
<![image src="http://www.sandbox.environmentireland.ie/wp-content/uploads/2019/01/home_event3_pic21.png"]-->
---
---
40+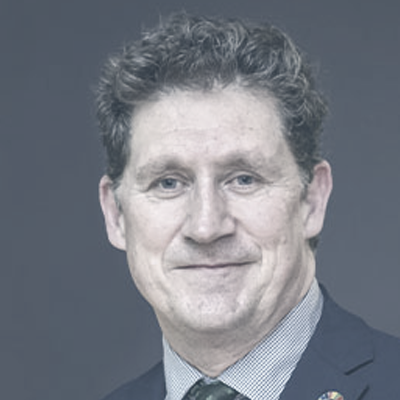 Eamon Ryan TD
Minister for the Environment, Climate, Communications and Transport
---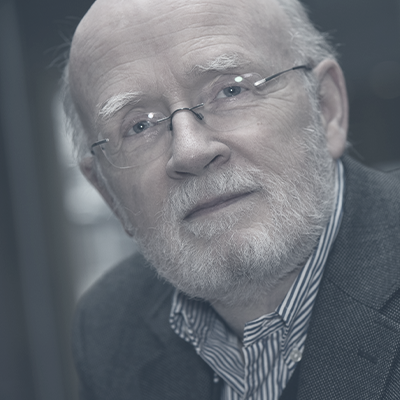 Professor Hans-O. Pörtner
Co-Chair, Working Group II,
IPCC
---
Read more…
Professor Hans-O. Pörtner received his PhD and habilitated in Animal Physiology at Münster and Düsseldorf Universities. As a Research and then Heisenberg Fellow of the German Research Council he worked at Dalhousie and Acadia Universities, Nova Scotia, Canada and at the Lovelace Medical Foundation, Albuquerque, New Mexico, USA, before he became Professor and Head of Integrative Ecophysiology at the Alfred Wegener Institute, Bremerhaven, Germany. He has established theory and evidence on effects of climate warming, ocean acidification, and hypoxia on marine organisms and ecosystems. More generally, his efforts focus on linking organism biogeography and ecosystem functioning to molecular, biochemical and physiological mechanisms shaping organism tolerance and performance. After his earlier contributions (as Lead Author and Coordinating Lead Author) to the 4th and 5th assessment cycles of the IPCC (Intergovernmental Panel on Climate Change) he was elected Co-Chair of IPCC Working Group II for AR6 in October 2015. He is an elected member of the European Academy of Sciences, the German Advisory Council on Global Change and a Web of Science/Clarivate Analytics highly cited researcher (top 1% Cross-Field) 2018 onward.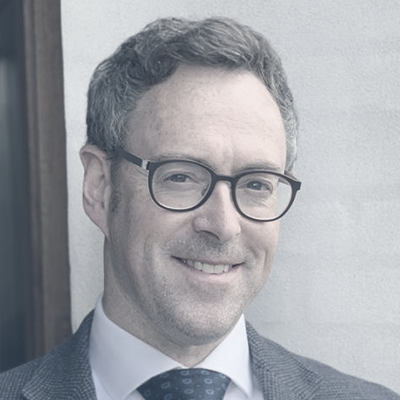 Brian Mac Sharry
Head of Group, Biodiversity and Ecosystems,
European Environment Agency
---
Read more…
Brian MacSharry is a Head of Group in the Biodiversity and Ecosystem Programme at the European Environment Agency. Here, he coordinates a team of experts, covering the topics of reporting of environmental data, development of information systems as well as the topics of Nature Protection and Nature Restoration. Brian has been working in nature conservation for nearly 20 years, with a particular focus on protected areas and related policy, having worked at the National, European and Global level in this area. He started his career, and passion for biodiversity, at NPWS and has worked with over 70 countries around the world on matters relating to the conversation of their biodiversity. He has a passion for delivering knowledge to help protect and restore our biodiversity, which is especially relevant in the Biodiversity crisis we are in. His favourite protected areas are any and all in Cork as well as the wonder that is the Burren.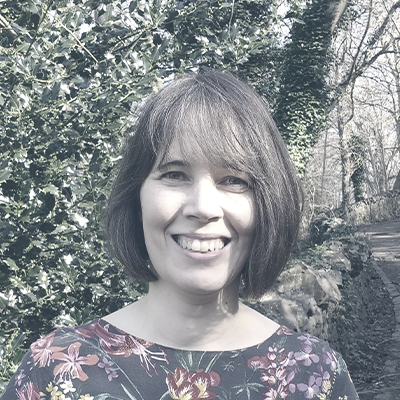 Jo Pike
Chief Executive,
Scottish Wildlife Trust
---
Read more…
Jo Pike has been Chief Executive of the Scottish Wildlife Trust since 2019. She has wide-ranging experience in the NGO sector, including in communications, environmental policy, advocacy, strategy development and stakeholder engagement, including as Project Director for the World Forum on Natural Capital from its inception in 2013 to its culmination in 2017. She was on the Steering Group for the Scottish Conservation Finance Project and the '£1 Billion Challenge' and is currently Deputy Chair of the Scottish Forum on Natural Capital. Jo is also a trustee of the Royal Society of Wildlife Trusts.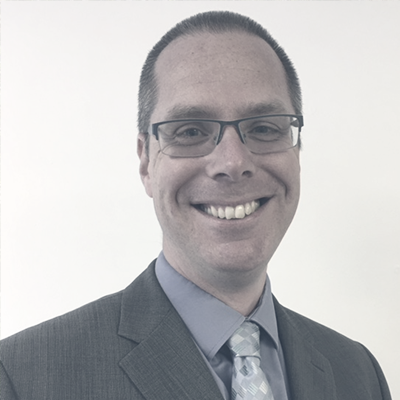 Michael Cook
CEO,
Circular Communities Scotland
---
Read more…
Michael Cook joined Circular Communities Scotland (then CRNS) as CEO in September 2018.  Circular Communities Scotland is the national membership network for third sector organisations working in reuse, repair and recycling. Michael began his career working with PricewaterhouseCoopers as a consultant and then moved to Prudential as Head of Change Management.  Michael then moved into leadership roles in the third sector first working for a medical charity in Africa and more recently leading a large outdoor centre.  Michael is passionate about helping charities and social enterprises adopt the best of business good practice whilst simultaneously challenging the corporate sector to become more socially minded.  In his spare time Michael enjoys birdwatching and hillwalking and is an active member of the local mountain rescue team.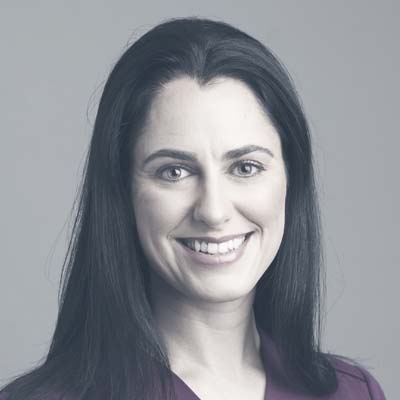 Danielle Conaghan
HEAD, ENVIRONMENT AND PLANNING GROUP,
ARTHUR COX
---
Read more…

Danielle Conaghan is Head of the Arthur Cox Environment and Planning Group, and is a founder member of the firm's Food and Drink Group, with over 15 years' experience in the Environment and Planning sphere. She takes a pragmatic approach to making all types of infrastructure projects happen and constantly looks to find ways to reduce the risk of successful challenges to projects by objectors. She is especially interested in complex projects; and advises on wind, biomass, battery storage, flood relief, data centre, water, wastewater, telecommunications, SHD and offshore projects. She has a deep understanding of how best to defend multiple sets of civil and criminal proceedings taken against projects during the planning, construction and operational phases. She helps clients defend criminal proceedings, particularly in the waste and food and drink sectors. She specialises in European environmental law and has a particular interest in the offshore space and in the future of hydrogen energy.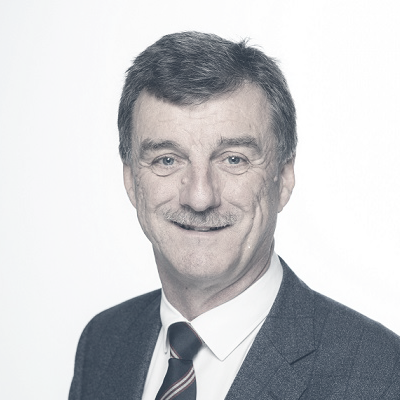 Séamus Clancy
CHIEF EXECUTIVE,
REPAK
---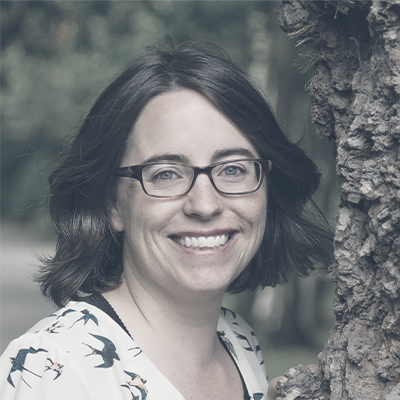 Professor Yvonne Buckley
Professor of Zoology,
Trinity College Dublin
---
Read more…
Professor Yvonne Buckley is the Professor of Zoology at Trinity College Dublin, an Irish Research Council Laureate, IRC Researcher of the Year (2021) and a Member of the Royal Irish Academy. She co-leads Nature+: The Trinity Centre for Biodiversity and Nature-based Solutions. Yvonne has research interests in environmental decision making, population ecology, climate change ecology, conservation and restoration. She is Co-chair of the All Island Climate and Biodiversity Research Network. She has served as Chair of the National Biodiversity Forum (2015-2021) and was the founding president of the Irish Ecological Association (2015-2019).
Bruce Harper
Environmental Consultant,
Antaris Consulting
---
Read more…
Bruce Harper is Antaris Consulting's dedicated sustainability consultant. An experienced environmental engineer with more than a decade of experience in environmental regulation, he previously worked as a regulator with the Environmental Protection Agency as a licencing inspector. Later he moved into policy development, leading on industrial emissions as a policy officer in the Department of the Environment Northern Ireland. Bruce is passionate about communicating the need to decarbonise business activities and enjoys helping companies make transformative changes to address the climate challenge and embrace the circular economy. A member of Engineers Ireland, with a Master's in Environmental Engineering from Trinity College Dublin, Bruce is Antaris Consulting's leading expert on sustainability, circular economy, environmental inspections and reporting.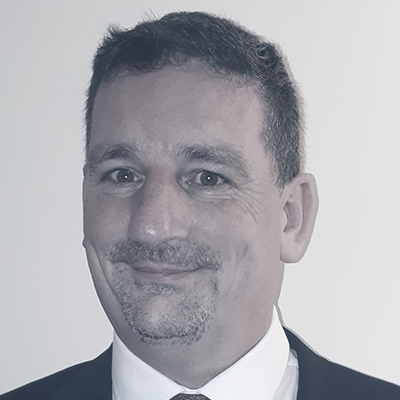 Fintan Towey
Assistant Secretary,
Department of Housing, Local Government and Heritage
---
Read more…
Fintan Towey was recently assigned to the post of Assistant Secretary for Water in the department of Housing, Local Government and Heritage.  Previously he worked in the Department of Transport with responsibility for aviation policy since 2015. He had various previous roles across the transport, energy, communications and tourism sectors. As a result he has extensive experience of public policy in network industries.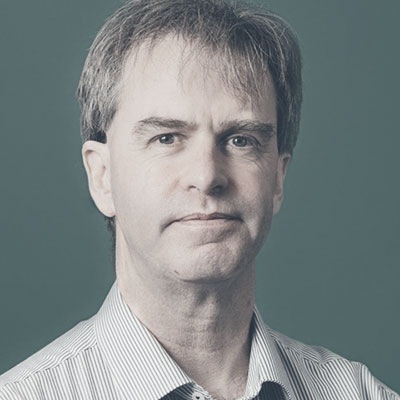 Alastair McKinstry
Programme Manager for Environmental Sciences,
Irish Centre for High-End Computing (ICHEC)
---
Read more…
Alastair McKinstry is Environmental Program Manager at ICHEC. With an academic background in Physics, he has worked in High Performance Computing, as Engineer and Senior Engineer in Digital and Compaq in Galway where he worked on the development of the Alphaserver SC Supercomputer, becoming a principal Engineer in 3Com and Oracle. He joined ICHEC in 2006 as computational scientist, responsible for developing the Harmonie weather model for Met Éireann and optimising the EC-EARTH climate model under multiple Horizon 2020 projects. Alastair focuses on Environmental Data management at ICHEC, managing the data and compute platform for multiple Earth Observation and modelling projects, including Work package and project leads for ESA and Copernicus EO projects, in collaboration with public sector, academic and industry partners.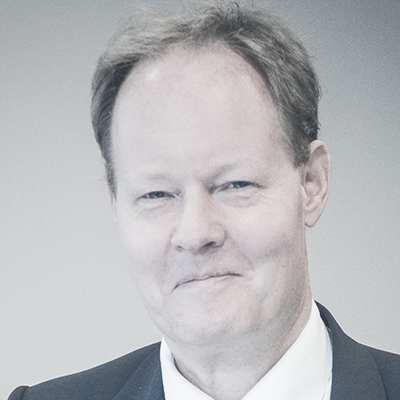 Johannes Klumpers
Head of Secretariat Climate Adaption Mission,
DG CLIMA, European Commission
---
Read more…
Johannes Klumpers Head of Secretariat Climate Adaption Mission at DG CLIMA (appointed in April 2021). He previously worked as Head of Unit in Research and Industrial Infrastructures at DG Research and Innovation (European Commission).
Johannes Klumpers has been occupying management posts in the European Commission for more than fifteen years. He notably established and led the "Group of Chief Scientific Advisors – SAM, EGE" Unit that provided science advice to all Commission departments.
A German National, born in Geneva in 1964, he studied forestry and wood technology and obtained a PhD from the French Ecole Nationale du Génie Rural, des Eaux et Forêts (ENGREF). After several years of industrial research in Sweden, he joined the European Commission's Directorate-General for Research & Innovation in 1998 and has worked there on a variety of topics, from renewable raw materials and industrial processes to gender, science in society, finance and budget.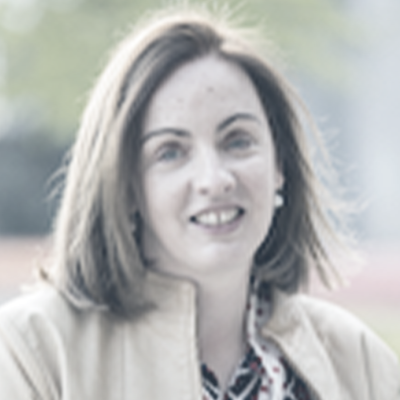 Niamh Moore-Cherry
Deputy Principal,
College of Social Sciences and Law, UCD
---
Read more…
Niamh Moore-Cherry is Deputy College Principal at the UCD College of Social Sciences and Law and leads a team examining the relationship between Cities, Governance and Sustainability. In Feb 2021, she was appoint teed an Honorary Professor at the Bartlett School of Planning, University College London. Her research is focused on understanding the governance of urban (re)development and its outcomes. She has a strong record in policy analysis and community engagement and has significant experience in working at the policy-practice-research nexus. Previously Niamh input into the development of the National Planning Framework in Ireland, the UK2070 Commission in the UK and has recently undertaken commissioned research for the National Economic and Social Council (NESC).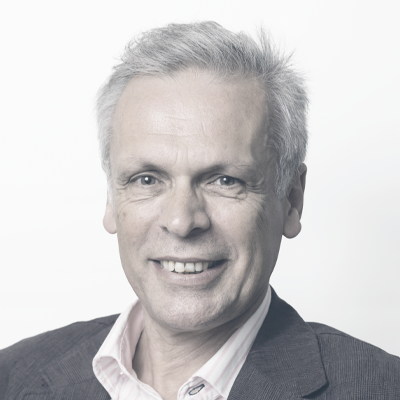 Hendrik W van der Kamp
Planning Consultant
---
Read more…
Hendrik W van der Kamp, is the former Head of the planning school in Technological University Dublin. He is past-president of both the Irish Planning Institute and the European Council of Spatial Planners. Since his retirement he has joined RW Nowlan & Associates as a planning consultant and advises a university in Beijing on academic matters. He has been consulted by the Government on a number of occasions on planning matters and was member of advisory groups of both the National Spatial Strategy and the National Planning Framework. In 2021 he organised and delivered a nationwide Climate Action Training Programme for planners and has recently advised the Environmental Protection Agency on international best practice examples of national land use policy.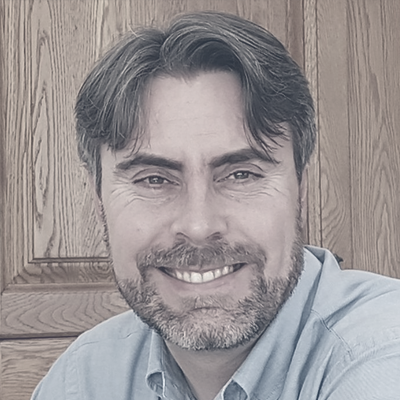 Patrick Kenny
Senior Manager – Ambient Air Quality, National Ambient Air Quality Unit,
Environmental Protection Agency
---
Read more…
Patrick Kenny currently leads the national ambient air quality unit within the Environmental Protection Agency's Office of Radiation Protection and Environmental Monitoring. Patrick joined the Environmental Protection Agency (EPA) in 2002 and has held various positions in the Office of Environmental Assessment and Office of Environmental Enforcement. Before joining the EPA in March 2002, Patrick worked in the pharmaceutical industry.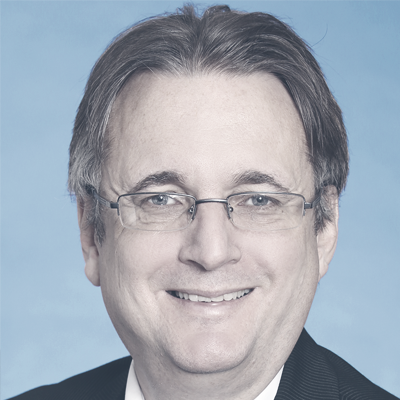 Brian Carroll
Assistant Secretary, Environment
Department of the Environment, Climate and Communications
---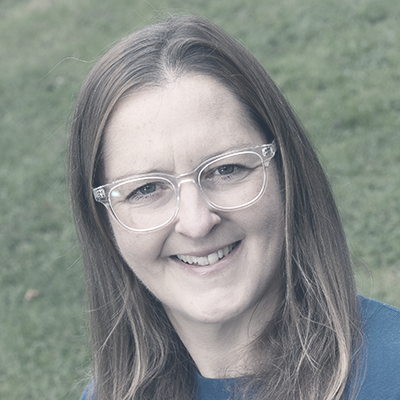 Elaine Mulcahy
Director,
UK Health Alliance on Climate Change
---
Read more…
Elaine Mulcahy is the Director of the UK Health Alliance on Climate Change, which is an alliance of 32 UK-based health organisations with a shared vision for a sustainable, just, healthy world. Elaine has a PhD in Bioengineering from the University of Strathclyde and completed post-doctoral research in neurophysiology at the University of Sydney and Australian National University. She has extensive experience working in health and science communications and strategic leadership roles including editor of the nanotechnology magazine NANO and Head of Corporate Communications and Marketing at the Royal College of Physicians and Surgeons of Glasgow. She has written several articles on the intersection between health and climate. In her role at the UK Health Alliance on Climate Change, she brings together health professionals to advocate for just responses to the climate and ecological crisis, promote the health benefits that flow from those responses, and empowers members and health professionals to make changes in their professional and personal lives to respond to the crisis.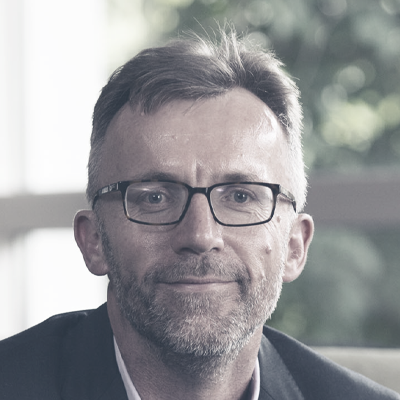 Geoff Dooley,
Head of Sustainability Services,
Antaris Consulting
---
Read more…
Geoff Dooley is Head of Sustainability Services at Antaris Consulting. He is an experienced strategy and sustainability consultant with a track record of leading change in the environmental services, life sciences, agricultural supply chain, and not-for-profit sectors. Most recently he facilitated the development of the Environmental Protection Agency's Climate Impacts and Adaptation Strategy, and he is the current Chair of the Irish delegation to the European Committee for Standardisation for the Circular Design of Fishing Gear. Geoff holds a primary degree in Environmental Science, an MBA, an MSc in Finance, a Level 9 Diploma in Executive Coaching, and an Advanced Diploma in Systemic Transformation for Organisations.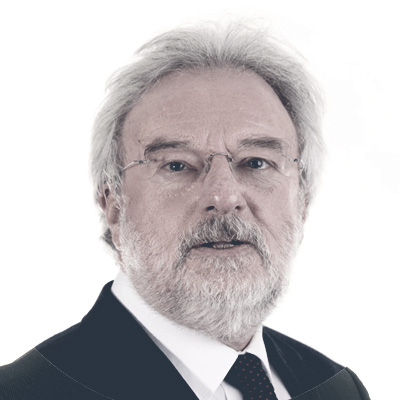 J Owen Lewis
Co-Chair,
IIEA Working Group on Climate and Energy
---
Read more…
J Owen Lewis co-chairs the IIEA Working Group on Climate and Energy.  He is also Emeritus Professor of Architectural Science, UCD Dublin, and President of the Royal Dublin Society.  He is a member of the Board of the National Gallery of Ireland. Owen was previously Chief Executive of the Sustainable Energy Authority of Ireland (SEAI) between 2009 and 2012. Qualified as architect, engineer, and energy technologist, he has practised professionally in Ireland, England and Zambia. He was part-time Executive Director for Innovation and R&D at Bord na Móna between 2006 and 2008. Owen was Dean of the Faculty of Engineering and Architecture at UCD Dublin and later Principal of the UCD College of Engineering, Mathematical and Physical Sciences. In 1976 Owen co-founded the Solar Energy Society of Ireland.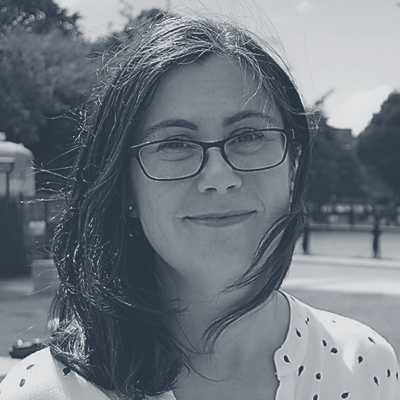 Professor Jane Stout
Vice President for Biodiversity and Climate Action,
Trinity College Dublin
---
Read more…

Jane Stout is a Professor at Trinity College Dublin, and the first Vice President for Biodiversity and Climate Action at Trinity. She is an ecologist and much of her research investigates anthropogenic impacts on biodiversity and ecosystem services. Jane's particular interests focus on impacts of land use and land management on ecological systems, and the value of natural systems to human economies, societies and well-being. Her research informs biodiversity conservation, agriculture and sustainable development, both nationally and internationally. She is co-founder of Natural Capital Ireland and the All-Ireland Pollinator Plan.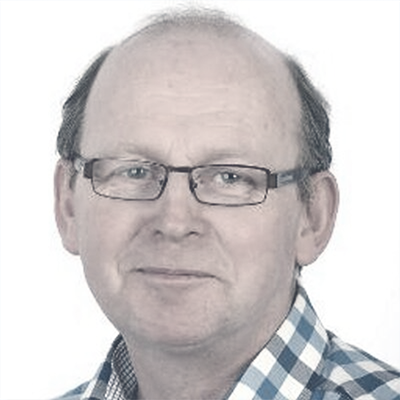 Kevin O'Sullivan
Environment and Science Editor,
The Irish Times
---
Read more…
Kevin O'Sullivan is Environment and Science Editor and lead journalist reporting on climate change with The Irish Times. He served as Editor of the paper from 2011 to 2017. He joined The Irish Times in 1997 as Environmental and Food Science Correspondent. In his current role, he has a particular interest in climate solutions (especially nature-based actions); sustainability (including the pursuit of the UN SDGs), renewable energy and restoring biodiversity.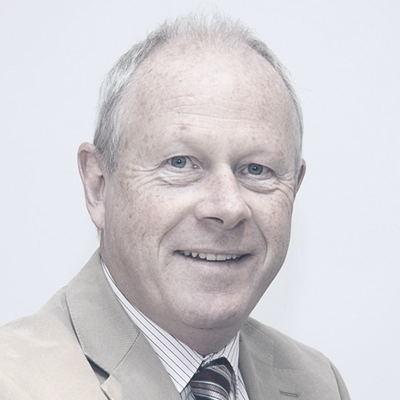 Paddy Mahon
Chief Executive,
Longford County Council
---
Read more…
Paddy Mahon, Chief Executive Longford County Council is from Tuam in County Galway.
Paddy's background is one of engineering, graduating from UCG in 1984 with a Bachelor of Engineering - BE in Civil Engineering. He also has a Masters in Business Administration (MBA) from DCU. Having worked in construction in London and Sydney in the 1980s, Paddy returned to Ireland to work with Mayo County Council in 1991, progressing to the position of Director of Services with Mayo County Council.
Paddy was appointed as Chief Executive with Longford County Council in July 2016. Paddy is the current Chair of the CCMA Climate Action, Transport and Networks Committee.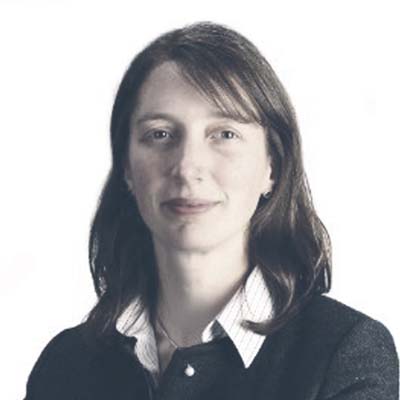 Claire Downey
Policy and Research Director,
The Rediscovery Centre
---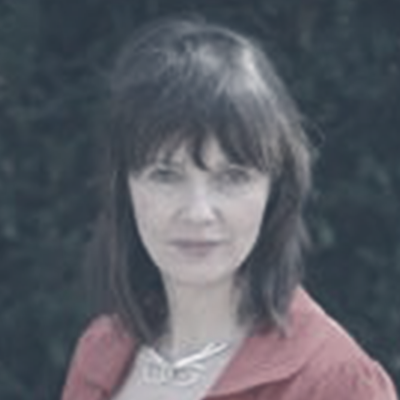 Mary Kelly-Quinn
Associate Professor, School of Biology and Environmental Science,
University College Dublin
---
Read more…
Mary Kelly-Quinn is an Associate Professor in the School of Biology and Environmental Science, University College Dublin. Her research focuses on assessment of land-use and other anthropogenic activities on the physical, hydrochemical and ecological quality of surface waters with particular reference to multiple stressors and climate change. Among her current projects are SSNet (on small streams), SWAMP (on water quality in degraded peatlands), HYDROSED ( hydrological and sediment impacts of forest operations in Ireland), WaterFutures (future responses of water, ecology and environment to agents of change) and the recently completed ESDecide (freshwater ecosystem services decision support) and RECONNECT (mapping and assessing barrier impacts on rivers) research. She is also collaborating on projects on natural capital accounting in Ireland and further afield with the University of Addis Ababa, Ethiopia and in Kenya with the University of Pwani on water quality issues.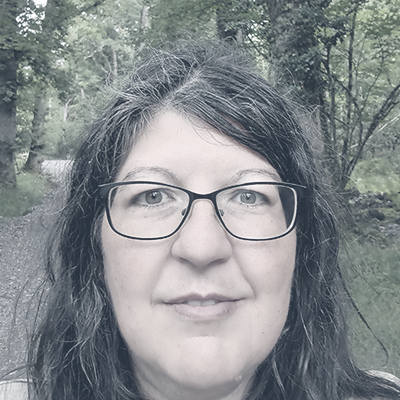 Dr Caitríona Carlin
Lecturer,
Ryan Institute and School of Natural Sciences, NUI Galway
---
Read more…
Caitriona Carlin is an ecologist based within the Ryan Institute, and lecturer in Environmental Science, at NUI Galway. She directs MSc Sustainable Environments at NUI Galway, and collaborates with UL in running the MSc Sustainable Resource Management Policy and Practice. Within the Community and University Sustainability Partnership (CUSP), she leads the Nature and Ecosystems workpackage, and is on the GreenCampus committee. She is the lead PI for NEAR Health which was funded by the EPA and HSE. She is interested in how and why people connect with nature and how this might motivate them to conserve nature.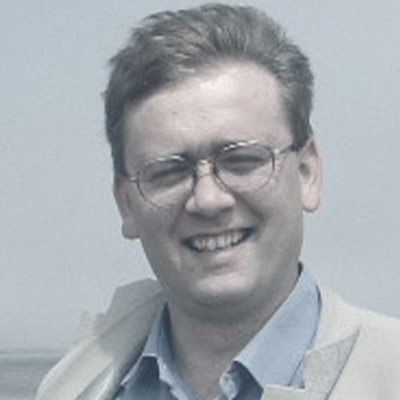 Gerard Mullally
Lecturer,
University College Cork
---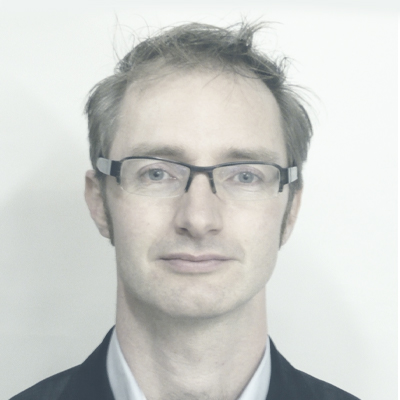 Oisín Coghlan
CEO,
Friends of the Earth
---
Read more…
Oisín Coghlan has been CEO of Friends of the Earth since 2005. He co-founded the Stop Climate Chaos Coalition in 2007 and the Environmental Pillar in 2009, and led the 14-year campaign for a climate law which culminated in the passing of the Climate Action Act 2021. He is the current chair of Coalition 2030, the Irish civil society coalition for the UN Sustainable Development Goals. Before joining Friends of the Earth, Oisín worked in global solidarity and human rights, including two years as a community organizer among banana workers in Belize, and three years for Christian Aid on aid, trade and Palestine. Oisín's primary degree was Politics and Sociology in Trinity College Dublin and he has a Masters in International Relations from DCU.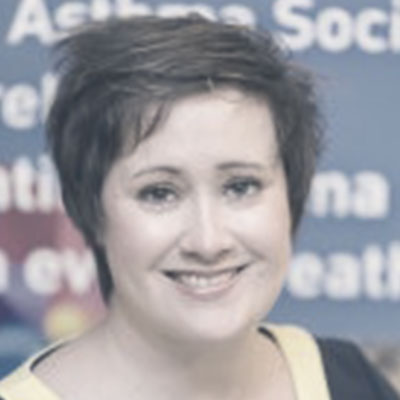 Sarah O'Connor
CEO,
Asthma Society of Ireland
---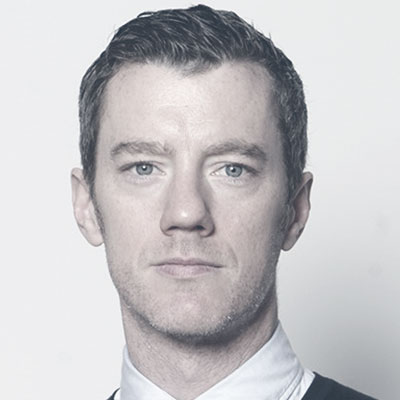 Philip Nugent
Assistant Secretary, Circular Economy, Natural Resources and Waste Policy,
Department of the Environment, Climate and Communications
---
Read more…
Philip Nugent is the Assistant Secretary leading the Circular Economy, Natural Resources and Waste Policy function in the Department of the Environment, Climate and Communications. He has responsibility for leading a cross-Government approach to the circular economy, as well as geoscience policy and regulation (minerals, mining and petroleum), the Geological Survey, inland fisheries, and waste and resource efficiency. Philip joined the Department in 2019 from the Department of Housing, Planning and Local Government where he served in a range of roles across marine and terrestrial planning and housing.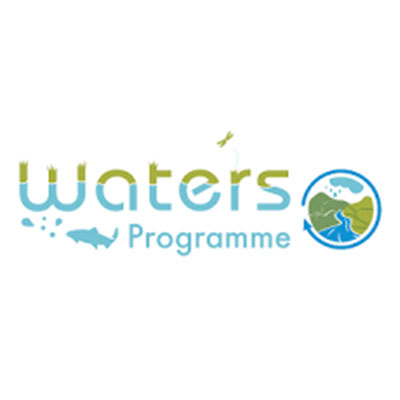 Fran Igoe
Regional Co-ordinator,
Local Authorities Waters Programme (LAWPRO)
---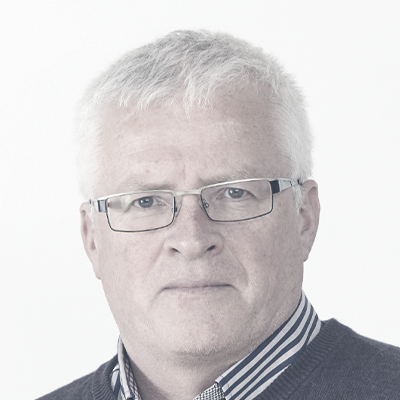 Tadhg O'Mahony
Senior Scientific Officer,
Environmental Protection Agency
---
Read more…
Tadhg O'Mahony graduated with a degree in Plant Science from UCC in 1984. He initially worked as contractor with NPWS on river surveys around Ireland. This was followed by a Masters Degree in Environmental Technology from Imperial College. He subsequently worked in environmental consultancy for 8 years in Ireland and the UK specialising in the areas of Environmental Audit, EIA and Ecological Assessment. Tadhg joined the EPA in 1997, initially working in the area of waste licensing and enforcement. Since 2003 Tadhg has headed up the EPA's SEA Section with the role of fulfilling EPA's role as a statutory environmental authority under the SEA Regulations. He has also contributes to Ireland's State of the Environment Reporting and SEA related applied research.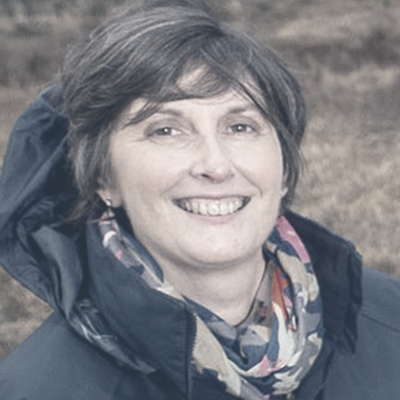 Diane Foster
Project Manager,
Source to Tap
---
Read more…
Diane Foster has been the Project Manager for the highly successful Interreg VA Source to Tap project and employed by NI Water for the past five years. Prior to that Diane worked briefly for the Consumer Council NI and also as the Business Manager for the Scotland and Northern Ireland Forum for Environmental Research. She also played a key role in establishing the INTERREG IIIA NS SHARE project between agencies North and South. Prior to that she worked for the Environment Agency in England in a river basin planning capacity for over ten years. Diane enjoys partnership working as a mechanism to deliver catchment management initiatives that couldn't otherwise be delivered by individual organisations.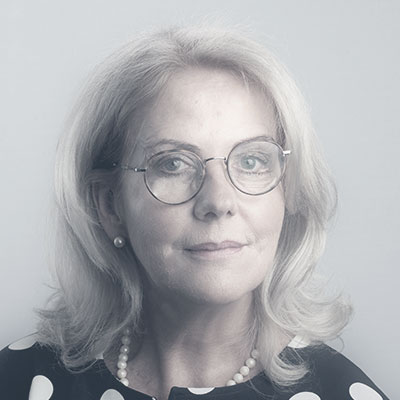 Virginia Teehan
CEO,
The Heritage Council
---
Read more…
Virginia Teehan is a cultural leader with significant experience in the fields of heritage protection and interpretation with a wealth of executive and non-executive experience across museums and galleries and universities. Virginia took over the post of CEO of the Heritage Council in February 2019.
Prior to taking up position at the Heritage Council, worked as Director of Cultural Projects at University College Cork where she developed several cross-disciplinary cultural projects connecting the University's research profile with the wider community. Virginia was Executive Producer for the RTÉ/UCC award winning three-part documentary, The Atlas of the Irish Revolution a major collaboration which brought history and heritage to wide audience. A professional archivist and curator, Virginia was appointed, University Archivist at UCC, in 1991. From 2003-2009, Virginia was Director of the Museum, Limerick. The Museum was awarded Irish Museum of the Year during Virginia's tenure.
As a curator, researcher and lecturer, Virginia has lectured and published extensively on art-history a special interest in the Irish Arts and Crafts Movement. She has curated over eighty exhibitions within Ireland, the UK, France, Germany and USA.
In May 2022 Virginia was elected as a member of the Royal Irish Academy.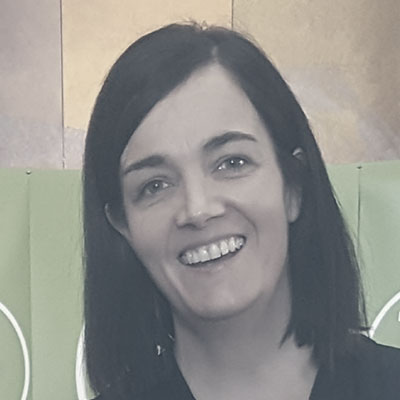 Denise Cahill
Co-ordinator,
Cork Healthy Cities
---
Read more…
Denise Cahill is the Healthy Cities co-ordinator in Cork City. She has worked as a researcher in the area of Public Health and has been employed in the area of health promotion for the past 16 years. Denise has worked in the areas of Schools Health Promotion, Physical Activity and Tobacco Control. In more recent years she has developed her understanding and commitment to community health promotion and has coordinated the health profile of Cork City in support of World Health Organisation recognition of Cork as a Healthy City in 2012. Through the Healthy Cities structure Denise has developed skills to support the development of partnerships between and among the community, voluntary and statutory sectors in the area of health promotion.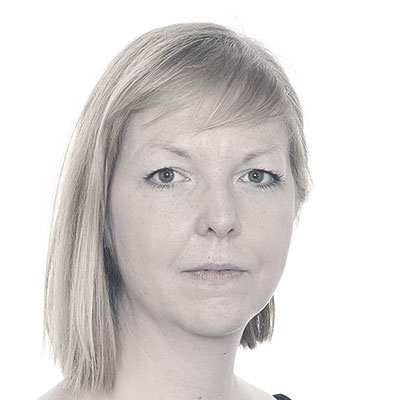 Dr Katharine Steentjes
Research Associate,
Centre for Climate Change and Social Transformations (CAST), Cardiff University
---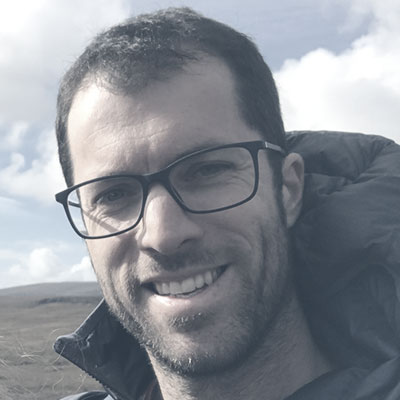 Derek McLoughlin
Project Manager,
Wild Atlantic Nature LIFE Integrated Project (IP)
---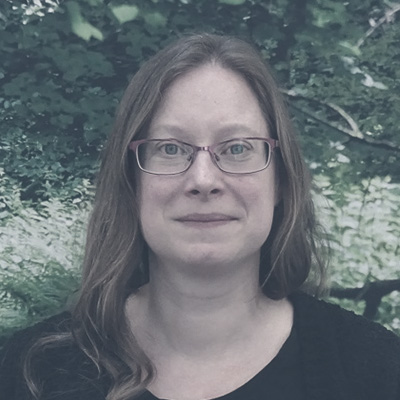 Emilie Wadsworth
Operations Director,
Green Action Trust Scotland
---
Read more…
Dr Emilie Wadsworth has worked in the environmental sector for approaching 20 years, spending the last 15 of those with the Green Action Trust and its predecessor organisations. Since becoming Operations Director in December 2021, Emilie has led the Trusts Strategy and Development team with overall responsibility for the major Green Infrastructure initiatives currently being developed and delivered. These include the Central Scotland Green Network, Europe's' largest green infrastructure programme; and the 10,000 Raingardens for Scotland programme, a national initiative to increase the use of nature-based climate solutions. Emilie is a member of the Chartered Institute of Ecology and Environmental Management, currently serving on their Scottish Policy Committee. She is also very active with a number of local and national environmental charities and supports the work of NatureScots' species licencing team, and Tragus Training, a UK based ecological training charity.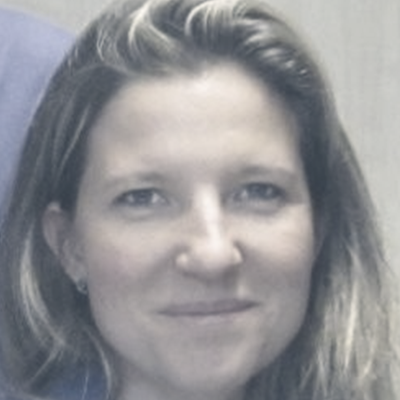 Aleksandra Klenke
Policy Officer,
European Commission
---
Read more…
Aleksandra Klenke is a Policy Officer in Sustainable and Intelligent Transport, DG MOVE at the European Commission. Here she is responsible for the implementation of policy initiatives for sustainable alternative fuels and low and zero emission mobility in the context of implementing the European Green Deal and the Sustainable and Smart Mobility Strategy. Previously she was Policy Officer in charge of interinstitutional relations with the EU Council. Aleksandra has a Master's in Applied Economics from Lille University of Science and Technology and a Master's in Business Management from the Warsaw School of Economics.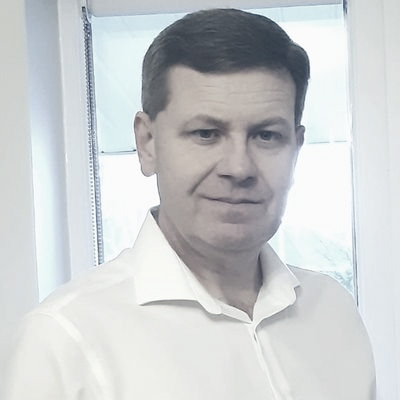 Patrick Paul Walsh
Vice President of Education,
UN SDSN
Professor of International Development Studies,
UCD
---
Read more…
Patrick Paul Walsh is Professor of International Development Studies in UCD, Dublin. He is currently a Vice-President for Education at UN SDSN. He received a PhD from the LSE in Economics. He has held academic positions in Trinity College Dublin, K.U. Leuven, Harvard University, and Columbia University. He has also consulted with the United Nations, European Commission, and World Bank. His current research is on sustainable development.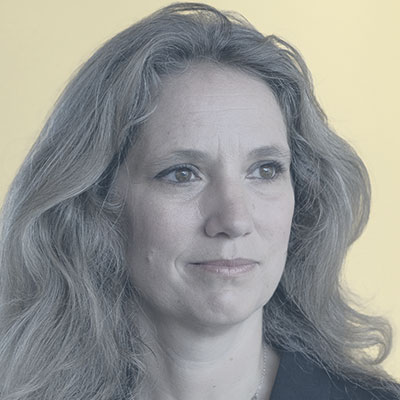 Professor Emily Shuckburgh
Director,
Cambridge Zero
---
Read more…
Professor Emily Shuckburgh is Director of Cambridge Zero, the University of Cambridge's major climate change initiative. She is also Professor of Environmental Data Science at the Department of Computer Science and Technology. She is a mathematician and climate scientist and a Fellow of Darwin College, a Fellow of the Cambridge Institute for Sustainability Leadership, an Associate Fellow of the Centre for Science and Policy, a Fellow of the British Antarctic Survey and a Fellow of the Royal Meteorological Society. At the University of Cambridge, she is Director of the UKRI Centre for Doctoral Training on the Application of AI to the study of Environmental Risks (AI4ER), Academic Director of the Institute of Computing for Climate Science, and co-Director of the Centre for Landscape Regeneration. She worked for more than a decade at the British Antarctic Survey where her work included leading a UK national research programme on the Southern Ocean and its role in climate. Prior to that she undertook research at École Normale Supérieure in Paris and at MIT. She has also acted as an advisor on climate to the UK Government in various capacities. In 2016 she was awarded an OBE for services to science and the public communication of science. She is co-author with HRH The Prince of Wales and Tony Juniper of the Ladybird Book on Climate Change.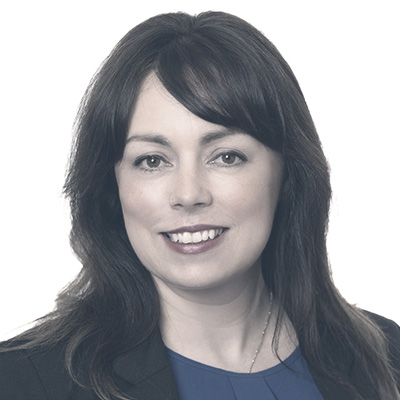 Andrea Carroll
Group Head of Sustainability,
Dublin Airport Authority (daa)
---
Read more…
Andrea Carroll is Group Head of Sustainability at daa. She is an accomplished senior sustainability professional working across the organisation to lead the transformational change required to not only meet but exceed on their sustainability commitments. She has a long history of success working in the environmental and climate sector in both private and public sector organisations, having moved to daa from a global sustainability role with Amazon Web Services where she worked on global carbon, climate and biodiversity initiatives. While at the Sustainable Energy Authority of Ireland she developed the Energy Academy – a free online education platform that offers high quality energy efficiency education to thousands of Irish businesses every year. Andrea recently completed her MBA in International Business at Griffith College Dublin, holds honours degrees in Geography and Environmental Management from UCD, and was Chairperson of Natural Capital Ireland until 2020.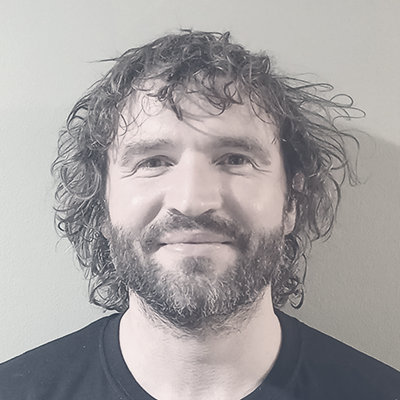 Richard Curtin
Coastal Programmes Officer, Dublin region,
Clean Coasts
---
SESSIONS
---
Conference

sessions
Who should attend?
Environmental consultants

and

advisors

Environmental managers

Local authorities

Engineering

and

construction

companies

Legal

and

financial advisors

NGOs/Environmental charities

Waste management

companies

Academics

Environmental

policy-makers

Climate change

co-ordinators

Public health

professionals

Sustainability

managers

Regulators

Planning

professionals

Elected representatives

Energy

and

infrastructure project managers

Anyone

with an eye on

the Irish environment!
Conference sessions include:
01
---
Policy update and Ministerial address
02
---
Circular economy and resource efficiency
05
---
Public health and the environment
08
---
Planning and the environment
SPONSORSHIP
---
Sponsorship
&

exhibition
There are only a small number of opportunities remaining to get involved with Environment Ireland® as a sponsor or exhibitor. Now in its 18th year, this is the major annual environment conference in Ireland attracting 300+ key stakeholders annually.
As well as being a significant event in a business and policy sense, Environment Ireland® has developed a strong networking dimension. It has become an event where key players expect to meet every year and enjoy the networking opportunity it provides.
Sponsorship is often a springboard into the networking/informal strategic discussions from which major business opportunities arise. Partnership with the event underlines leadership status within the environment community.
In exchange for sponsorship support the sponsor will receive an attractive package of benefits designed to maximise their organisation's profile in front of this senior environmental audience and leave a lasting impression upon the key decision-makers in attendance.
The Environment Ireland exhibition area is limited and sells out every year. An important platform for your organisation to interact with a senior audience of 300+ attendees from across the Irish environment sector.
Contact Fiona McCarthy on +353 (0)1 661 3755 or email fiona.mccarthy@environmentireland.ie for further information on how to feature your organisation at the conference and to receive notification of future events.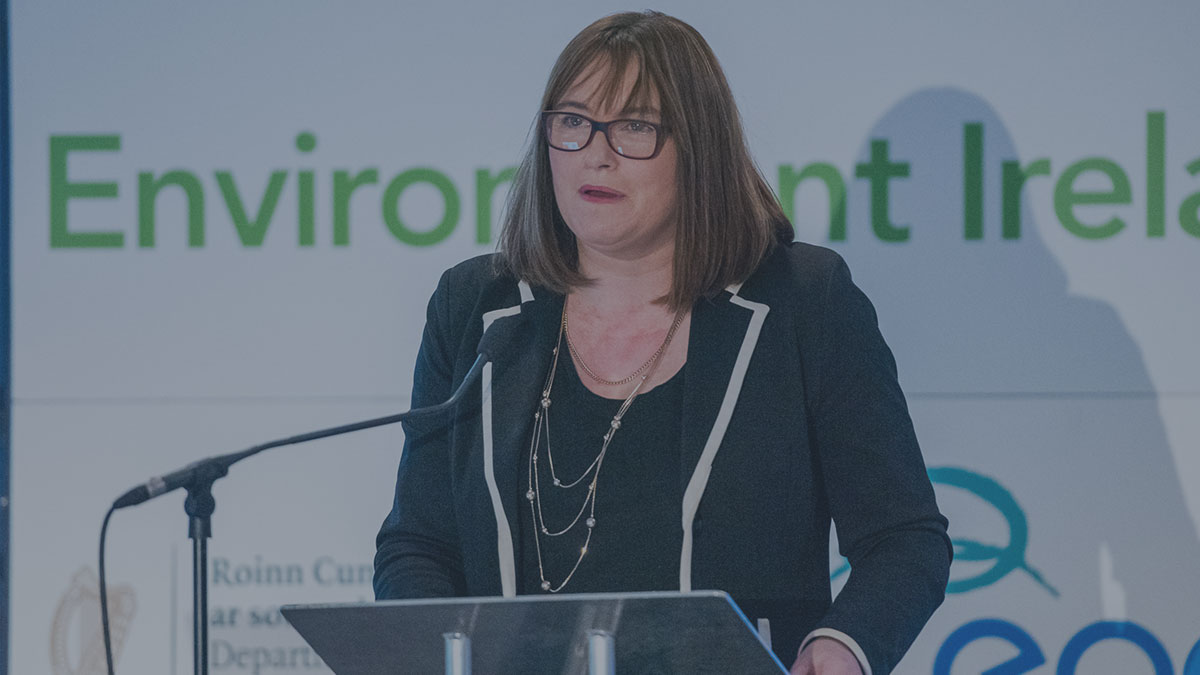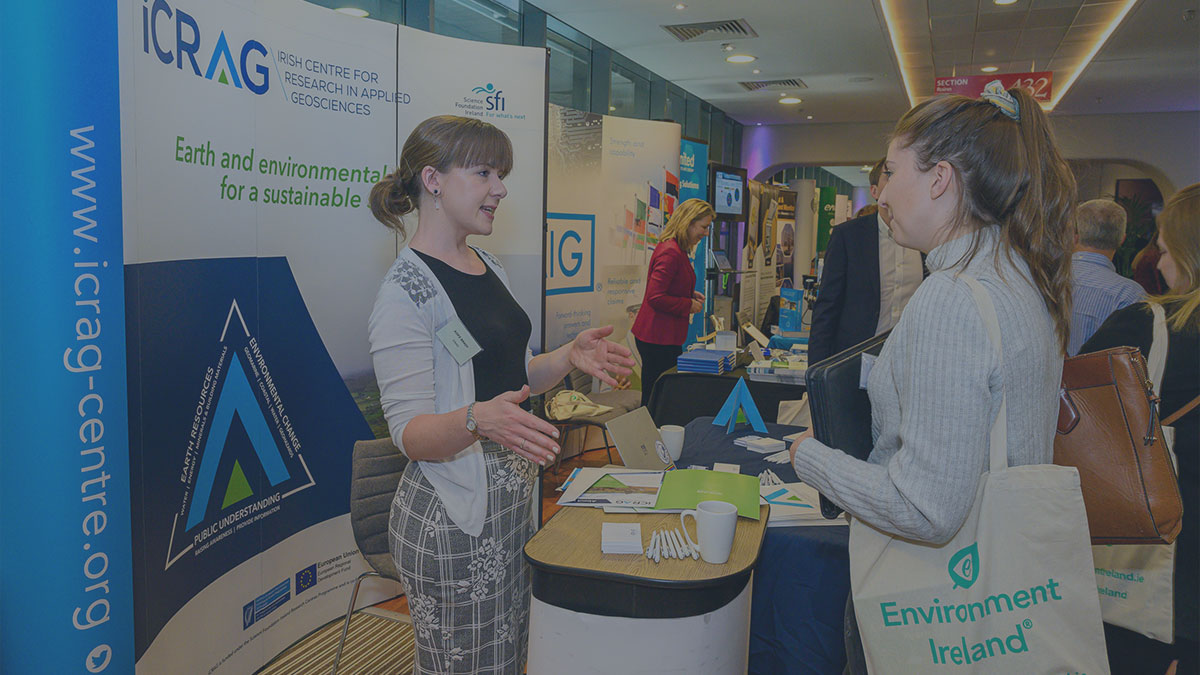 CONFIRMED 2022 EXHIBITORS