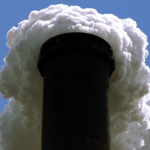 Ireland will 'miss carbon budget targets'
31st August 2023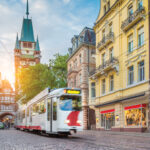 Making Ireland's public transport safer and easier to use
2nd November 2023
A new initiative aimed at cutting the carbon cost of travel between Ireland and France will become even more user-friendly in 2024.
First announced by President of the French Republic Emmanuel Macron and then Taoiseach Micheál Martin TD in November 2022, 'Sail&Rail' tickets between the two countries will be available through a single booking in 2024.
Recognised as a far more energy-efficient means of travel than air travel or private car use, the rail and sail initiative is part of a wider move to encourage green mobility.
The Government estimates that a ferry emits just 1 per cent of CO2 per tonne-km of air travel for the same distance, while the train emits an estimated 8 per cent.
Since September 2023, travellers have been able to avail of a link between rail operators Brittany Ferries and Irish Ferries to book combined ferry and train journeys through the either organisation's website, at a discounted rate.
Inclusive in the sail-rail bundle, and facilitated by local and transport authorities, are port transfers from the station to the ferry terminal by bus in Dublin, Cork, Cherbourg, and Roscoff.
It is expected that arrangements will be further simplified in 2024 with the launch of combination tickets, allowing a single booking, with a single ticket for the entire rail and sea journey.
In May 2023 the ministers for transport for Ireland, Eamon Ryan TD, and France, Clément Beaune, announced that the ferry line is now officially registered as a rail and sail line.
Speaking to eolas Magazine in September 2023, Ambassador of France to Ireland, Vincent Guérend, said of the initiative: "The idea is to make it easier, more comfortable, and to have better connection. To have the missing link of the ports being a bridge.
"In the old days, when flight was not so common, people would travel by train to the quay, and from there it was possible to immediately board a ferry and continue their journey. We lost this know-how in the 1960s and 1970s when train and ferry crossings became more for trucks and cars, and not by foot or railway passengers. We must reinvent this."