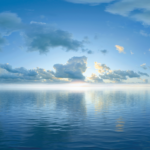 Cooperation agreed on protecting international waters
30th August 2023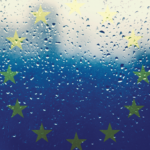 New EU Drinking Water Regulations in effect
30th August 2023
The Government has introduced the Water European Innovation Partnership (EIP), an initiative which aims to incentivise farmers to improve water quality.
With funding to the tune of €60 million, the Government aims to ensure that the scheme funds up to 15,000 farmers by 2027. It will be run as a five-year European Innovation Partnership (EIP) programme, and it aims to assist farmers to improve water quality by working collaboratively with experts and other advisers to reduce losses of phosphorus, nitrogen, and sediment to water from agricultural lands.
The scheme follows an evaluation of the Agricultural Sustainability Support and Advisory Programme (ASSAP) which identified the need to support farmers who implement additional targeted water protection measures. The Department of Agriculture, Food and the Marine, states that "scientific tools developed by the Environmental Protection Agency (EPA) can help with targeting of the right measure in the right place".
The actions farmers will be incentivised to take under the Water Quality EIP include using flood plain and riparian woodlands, overland sediment traps, offline storage ponds, establishment of new field boundaries, including hedgerows, increased riparian buffer strips, drain management, grazing and livestock management, detailed nutrient management planning, and reduction in inputs.
Water experts have warned that, in freshwater sources close to areas with high levels of agricultural intensification, the biodiversity crisis is evident in the loss of variety of species being found in said areas.
The EIP initiative is co-funded by the European Commission and the Irish Government as part of Ireland's Rural Development Programme and will be continued under the CAP Strategic Plan.
The Department of Agriculture, Food and the Marine will provide €50 million of the overall funding allocated to the scheme, with the remaining funds to be provided by the Department of Housing, Local Government and Heritage. The scheme will be run under the aegis of the Local Authority Waters Programme (LAWPRO).
Upon formal announcement of the scheme, Minister for Agriculture, Food and the Marine, Charlie McConalogue TD, said: "The agri-food industry is working together to improve water quality. However, there is a need to recognise farmers that invest above and beyond regulatory requirements to address specific localised water quality issues.
"This is the largest funding that my department has provided to a single EIP, recognising the importance of this project to enhancing sustainable agricultural practices and contributing in a significant way to improving water quality at a national level."