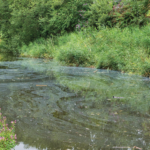 New water scheme aims to reduce agri-pollution
30th August 2023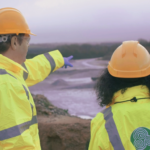 H2.0: The future of water quality
30th August 2023
The Government has transposed new EU drinking water regulations into law in the State, which will mean more oversight of group water schemes and of Uisce Éireann.
Officially passed in March 2023, the new regulations, the European Union (Drinking Water) Regulations 2023, came into effect following the transposition of EU Directive 2020/2184 into Irish law.
The regulations enhance existing requirements to protect human health regarding the management of water intended for human consumption and access to water, in particular for marginalised groups. The key measures in the new regulations include:
overarching application of a risk-based approach to water safety. This is divided across the provision of water from source to tap through:

risk assessment and risk management of the catchment areas for abstraction points of water;
 
risk assessment and risk management of the supply system; and
risk assessment of domestic distribution systems.

updating the list of parameters monitored in drinking water;
implementation of a watchlist of parameters which are of concern in respect of impact on human health and their presence in drinking water;
minimum hygiene requirements for materials that come into contact with water;
minimum requirements for treatment chemicals and filter media that come into contact with water;
increasing access to water intended for human consumption in particular for vulnerable and marginalised groups;
information to the public on water quality;
requirement for water suppliers to assess water leakage levels in their distribution network; and
broadening of the regulations concerning penalties and prosecutions to include offences in relation to pollution or contamination of a source of water intended for human consumption.
The new regulations are directed towards water suppliers such as Uisce Éireann and group water schemes. Relevant authorities, including the Environmental Protection Agency (EPA) and Commission for the Regulation of Utilities (CRU), will oversee the activities of these water suppliers.
Minister for Housing, Local Government, and Heritage, Darragh O'Brien TD, commented upon the passage of the regulations: "Water is such a basic right and access to good quality drinking water is a key public service. These new regulations will add additional quality measures to continue to ensure that our drinking water remains wholesome and clean.
"Guided by an expert working group of all relevant stakeholders providing professional advice, we have developed – and will now implement – regulations which will ensure we comply with EU standards and, crucially, provide high quality water supplies to the people of Ireland."