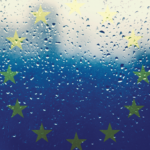 New EU Drinking Water Regulations in effect
30th August 2023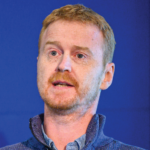 Hydrological futures for Ireland
30th August 2023
With the world progressing at breakneck speed, our water sources face some challenges, but there is a silver lining: new and existing technologies could provide potential solutions. In this article, we will delve deep into the intricacies of contemporary issues and future developments in our potable water supply.
Removal of trace organics from surface waters used for abstraction currently or in the future
This method applies mainly to river water, less so to lake water and groundwater.
Trace organics derive from pesticides like MCPA, 2, 4, d and triclopyr. They also include the derivatives of pharmaceuticals such as salbutamol, trimethoprim, antibiotics, and painkillers. Numerous trace organics have been detected in Irish surface waters, including substances leached from plastics and other packaging.
Technologies will be required to remove these substances from the water before it reaches the distribution system and the human drinking it. Currently, these technologies centre around OH radicals and similar oxygen radical compounds.
Membrane filtration is a separation process where a semi-permeable membrane selectively allows water molecules to pass through while rejecting contaminants based on size and charge.
This method looks promising with the advent of molecular sieve-type filters and high-pressure devices to enable faster flow-through and production.
The recast parameters in the new drinking water regulations must be satisfied with improved monitoring and treatment
The main parameters of interest are trihaloacetic acids, which cause taste problems; microcystin, a natural neurotoxin found in lake waters; and PFAS compounds. PFAS is a genuine concern causing several effects on humans, including immune system disruption, liver disease, and cancer.
These compounds are used as a water repellent in many everyday items. Therefore, they can be found in the bloodstream of nearly every human on the planet. Thankfully, specialist filtration systems have been developed for PFAS. While it is difficult to degrade or eliminate PFAS by chemical treatment, they can be removed by membrane filtration too.
The direct implication of using these advanced filtration systems is the potential reduction in associated health risks.
A move away from surface water to groundwater
The issues described above are mainly problems associated with surface water. Interestingly, using groundwater instead may be the ultimate solution if the supply is adequate.
However, groundwater is not without its problems. It is more expensive to pump but cheaper to treat. Water from limestone aquifers scales and therefore requires softening.
Groundwater has problems with nitrate, iron, and manganese. However, nitrate levels will reduce over time with better control of agricultural emissions. Iron and manganese are only present in a fraction of aquifers. Ideally, groundwater requires only disinfection when the source is chosen correctly.
If only disinfection is required for groundwater, the treatment processes can be more cost-effective, leading to potential savings that could reflect in consumer water bills.
Furthermore, adequately chosen groundwater sources might pose fewer health risks. They are less likely to contain the range of contaminants found in surface water, meaning safer drinking water for communities.
A move away from chlorine disinfection
Chlorine and its consequent derivatives created during processing, trihalomethanes, and trihaloacetics are known toxins associated with cancer.
Moves away from chlorine come with a significant increase in cost. But water is relatively cheap by comparison with most commodities.
The move to chlorine dioxide solves some problems and creates others; less THMs, but more chlorate formation. It has to be generated on-site. It extends the concerns of chlorine, a potent oxidising agent in the environment.
A move to ozone eliminates all the problems associated with chlorine and is a more effective disinfectant. However, it is also a potent oxidising agent and can cause bromate elevation and the formation of other undesirables. It has to be generated on-site with associated health and safety. It also dissipates quickly.
The other alternative is UV disinfection. UV is a weak disinfectant that works well with good filtration and is safe. It is more suitable for point-of-use localised treatment. The advent of LED sources makes it a better option than the former mercury-based lamps. The invention of locally produced electricity from solar panels will see more people using point-of-use water treatment and disinfection. Small under-sink and utility room units with replaceable barrier filters and LED UV will practically eliminate central utility treatment and disinfection in time.
Conclusion
In conclusion, with adversity comes the opportunity to innovate. Continuous advancements in technology and shifts towards sustainable methodologies make the future of potable water supply promising. As we engage in various projects, we must know the journey water takes, from source to tap, and the burgeoning solutions on the horizon. Let's shape a future where water quality and safety are uncompromised. Your expertise and collaboration will be vital in this endeavour.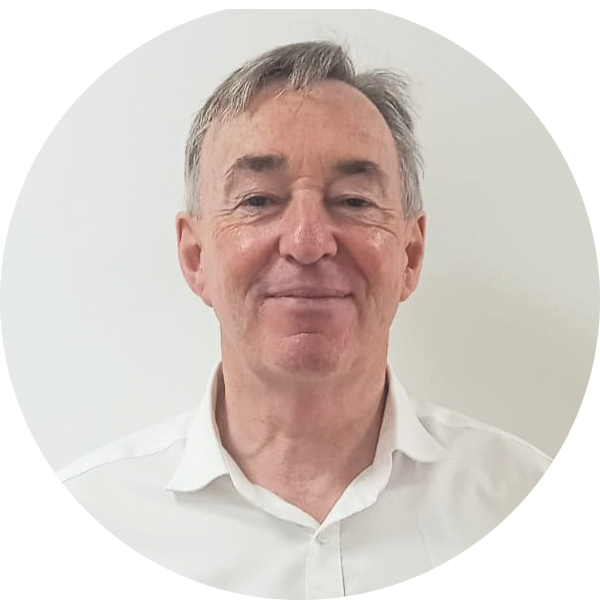 Michael Murphy is the Director of Southern Scientific Services, an environmental laboratory offering a national sample collection and testing service. Southern Scientific works with clients in the Agricultural, Environmental, Industrial, Food and Pharmaceutical sectors.
Michael is a former Lecturer of Environmental Science at MTU and has over 40 years of experience in the field.
Michael is available for consultation at:
T: 087 261 8276
E: michael@southernscientificireland.com
W: www.southernscientificireland.com