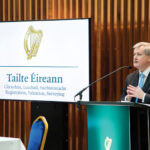 Tailte Éireann officially begins operations
4th July 2023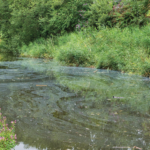 New water scheme aims to reduce agri-pollution
30th August 2023
International waters are to be protected following the signing of the UN Treaty of the High Seas in June 2023, with the EU to add €40 million to the Global Ocean Programme.
The Treaty of the High Seas will ensure regulation on the conservation and sustainable use of marine biological diversity in areas beyond the national jurisdiction of a nation or state. This programme has been developed within the auspices of the UN's United Convention on the Law of the Sea (UNCLOS), which is the main international agreement governing human activities at sea.
The ambition of the agreement, according to the United Nations, is to achieve "a more holistic management of high sea activities which should better balance the conservation and sustainable use of marine resources".
Upon the conclusion of negotiations, the agreement will formally enter into force upon its ratification by 60 UN member states. At a European level, the EU has pledged to allocate €40 million in funding as part of the global ocean programme, further stating that it is inviting members of the High Ambition Coalition to do the same within their capabilities.
The goals of the treaty are as follows:
set up a procedure to establish large-scale marine protected areas in the high seas. This facilitates the achievement of the target to effectively conserve and manage 30 per cent of land and sea by 2030, which was agreed in December 2022 within the Kunming-Montreal Global Biodiversity Framework;
establish the sharing of benefits from marine genetic resources and foresee capacity building and the transfer of marine technology between the parties; and
set out clear rules to conduct environmental impact assessments, with the right checks and balances, before running activities in the high seas.
Describing the agreement as a "victory for multilateralism," UN Secretary General António Guterres said the agreement is a "breakthrough after nearly two decades of talks".
Speaking upon approval of the draft of the agreement in March 2023, Guterres added: "[The treaty] is also vital for achieving ocean-related goals and targets of the 2030 Agenda for Sustainable Development, and the Kunming-Montreal Global Biodiversity Framework," Guterres said, referring to the '30 by 30' pledge to protect 30 per cent of the planet's lands and inland waters, as well as 30 per cent of marine and coastal areas, by 2030 made by a historic UN conference in Montréal December 2022.