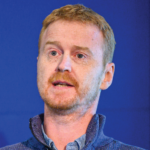 Hydrological futures for Ireland
30th August 2023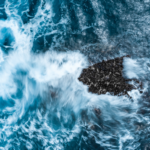 Seven global steps for a just water future
30th August 2023
In recent years, the urgent need to address climate change and protect our planet's natural resources has become increasingly apparent. Our water environment faces multiple challenges including deterioration from pollution, drought and flood events, population growth, and aging infrastructure.
OBW recognises the safety challenges faced daily by workers the water and wastewater industry and recommended Blackline Safety's G7c wearable cloud-connected multi-gas monitors with integrated cellular connectivity and location technology, including indoor location compatibility.
While NI Water had a variety of portable gas monitors in their fleet to detect the presence of hazardous gases, their existing devices did not supply real-time gas readings, had no connectivity, and no built-in two-communication capabilities.
NI Water also had difficulty maintaining a reliable phone signal across the organisation due to work locations around water tanks, reinforced steel, or underground. G7's reliable cellular connectivity and its indoor location-compatible feature helped circumvent this issue. NI Water purchased over 700 G7c devices.
The green connectivity light on G7 let NI Water team members know they were connected to the Blackline Safety network, even deep underground. They could rest assured they could always be found quickly by team members through Blackline Live.
The real-time gas readings enabled by direct-to-cloud data streaming while G7s were in use were a key feature for NI Water. With their earlier solution, NI Water had to wait until their devices were being calibrated to get a data dump.
With G7, HSE personnel have an insight into each user's gas readings, helping them to identify and mitigate gas risks a lot more effectively.
T: 061 201 887
E: Info@obw.ie
W: www.obwtechnologies.com