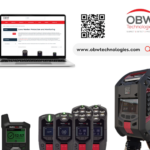 Identifying and mitigating risk for water and wastewater workers
30th August 2023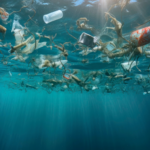 Marine litter: An under-reported problem
30th August 2023
A sustainable and just water future requires transforming the economics and restructuring the governance of water, according to a report by the Global Commission on the Economics of Water.
Published in March 2023, the Clean fresh water demand by 2030, Turning the Tide: A Call to Collective Action report firstly states that the global water cycles must be treated as a global common good, to be protected collectively and in the interests of all. It further asserts "that water is increasingly intertwined with climate change and the depletion of the planet's natural capital" and that "water is critical to food security as well as all the SDGs".
Second, the report calls for the adoption of a outcomes-focused, mission-driven approach to water, encompassing all the key roles it plays in human wellbeing. To do this, the Commission calls for mobilisation between multiple stakeholders: public, private, civil society, and local community; utilising innovation policy to catalyse solutions to concrete problems; and scaling up investments in water through new modalities of public-private partnerships.
"Proper pricing along with targeted support for the poor will enable water to be used more efficiently in every sector, more equitably in every population and more sustainably both locally and globally," is the report's third assertion. There is also a call to acknowledge water's non-economic value in decision-making to ensure we protect nature, on which the planet and all life depend.
Fourth is a call to phase out $700 billion of subsidies in agriculture and water each year, which "tend to generate excessive water consumption and other environmentally damaging practices". It also states that decision-makers must drastically reduce leakages in water systems by prioritising sustained maintenance efforts and accelerate efforts to require disclosure of water footprints. Each of these steps, the report claims, will allow decision-makers to redirect resources towards incentivising water conservation and universal access.
Fifth is the establishment of Just Water Partnerships (JWPs) to enable investments in water access, resilience, and sustainability in low- and middle-income countries. JWPs, the report states, will rechannel "inefficient" domestic subsidies, leveraging on the multilateral development banks and development finance institutions, and crowding in private companies, banks and institutional investors, and philanthropic money. It further claims that economic returns on these investments will "vastly exceed their costs".
Sixth is maximising the opportunities with existing infrastructure such as freshwater storage systems and the natural assets such as wetlands and groundwater, subsequently developing an urban circular water economy especially by recycling industrial and urban wastewater. It also outlines that shifting agriculture to precision irrigation, less water-intensive crops, and drought-resilient farming can also raise incomes.
Finally, underpinning all said efforts is a need to reshape multilateral governance of water, which is currently "fragmented and not fit for purpose". "Wasteful water subsidies and ensuring that trade policies do not exacerbate water scarcity in water-stressed regions," the report states, arguing that trade policy must reflect these circumstances.
With agriculture currently having a significant polluting effect on Irish freshwater sources, this study's recommendation of a call for cuts to the agricultural sector will be a hard sell, with the sector retaining key influence over government policy.