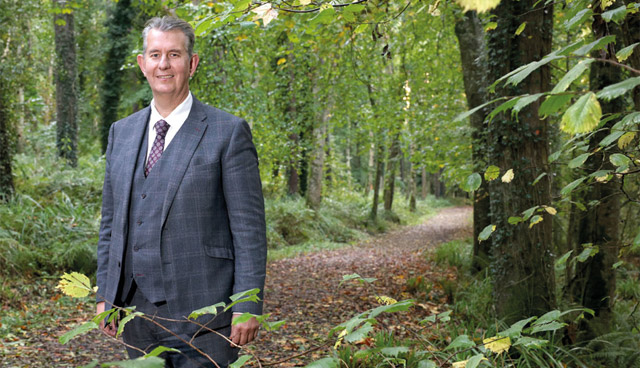 Climate: Net zero by 2050
6th May 2022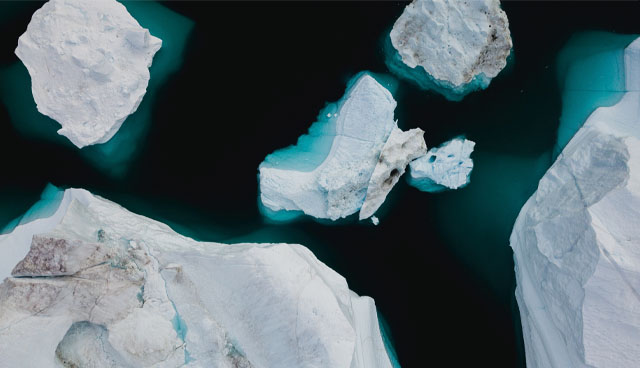 Climate actions to be taken in 2022
6th May 2022
With a budget of £1.2 billion annually, the Housing Executive is a major economic force in Northern Ireland.
As the strategic housing authority for Northern Ireland, working in partnership with the Department for Communities, the organisation is responsible for tackling homelessness, determining and addressing housing need, administering Housing Benefit, overseeing housing support services through the Supporting People programme, providing private sector grants and overseeing the social housing new build programme, which will deliver 1,900 social homes this year, developed by housing associations.
The organisation's wide range of functions and services mean that it has an investment impact not only in housing but also across the construction, health, voluntary and community sectors. As the Home Energy Conservation Authority it will also play a significant role in the delivery of the newly launched Energy Strategy Path to Net Zero Energy Action Plan.
As a landlord of 85,000 homes, through its annual maintenance programme, the Housing Executive has a direct role in generating local economic outcomes, sustaining jobs and supply chains. This year will see £220 million invested through maintenance programmes with plans for up to £260 million in 2022/23.
However, with housing accounting for 14 per cent of greenhouse gases (GHGs), the Housing Executive is committed to ensuring that investment in its homes drives green growth, through a commitment to the UN's Sustainable Development Goals. At the core of the programmes is a range of innovative technologies to address the impact of climate change and improve sustainability. Taking a 'fabric first' approach to decarbonisation of homes, and delivering at scale in this decade, presents a once in a generation opportunity to improve housing standards, reduce energy costs of households and create jobs.
The Energy Efficiency in Social Housing project is a multi-million-pound investment programme to improve the energy performance of almost 2,000 of its homes. This has been made possible by funding of €23 million secured from the European Regional Development Fund (ERDF) through its Investment for Growth and Jobs Programme for Northern Ireland 2014–2020. A further €22 million of funding is being invested by the Housing Executive.
This six-year €45 million programme is expected to be completed by September 2023. Several schemes have already been completed or are currently underway. The schemes include improving thermal efficiency in aluminium bungalows and 'no fines' dwellings through the provision of new external wall cladding, new double glazing, improved ventilation and loft insulation.
The Rural-Led Energy Transition (RULET) Pilot is a joint initiative between the Housing Executive and Ulster University, within SPIRE 2 which is an EU funded project aimed at reducing or eliminating the risk of low-income households being left behind in the energy transition. The focus is the domestic electrical heating systems, when combined with energy storage and can this system be delivered and operated at scale. The RULET project commenced on site in winter 2021 and monitoring will continue over the next two heating seasons.
Small Business Research Initiative
The Housing Executive recently launched a Research and Development competition to quickly develop 'Smart' systems that to help reduce the carbon emissions from heating homes by using more local clean renewable energy and enable our tenants to keep their homes warm and dry, while saving on energy costs. The Small Business Research Initiative (SBRI) competition is funded by the Department for the Economy and project-managed by the Housing Executive and the Strategic Investment Board. In Phase 1 of SBRI, four companies are receiving up to £30,000 each to test new ideas in preparation for a Phase II and more funding after March, which will involve further testing in homes. Some of the benefits of the smart systems will be enabling tenants to monitor temperatures to pre-heat homes and provide hot water using renewable power; reduce the risk of damp and mould; and introduce new meters that make better use of lower cost electricity tariffs. The Housing Executive will use this innovative programme to advise its heating systems within its own homes and in the wider housing sector.
Lisnafin Park Refurbishment
The Housing Executive is planning to refurbish and modernise a derelict block of six flats in Strabane to bring it back into use, and to help meet the needs of the older applicants on the waiting list in the area. The design of the renovation and associated works benefits from greater thermal properties, increased insulation and the installation of renewable energy heating by solar and geothermal technologies.
At the same time the Housing Executive will be using the opportunity to trial assisted living and explore how tenants could benefit from the latest innovative technologies to control their home. The assistive technology will mean that the residents will be able to control communal and flat doors, remote access, the heating thermostat and internal lighting.
New Build Pilot: Modern Methods of Construction
The decision by the Minister for Communities to launch a major revitalisation programme, to reform the Housing Executive so that it can borrow to invest in its homes and add to new supply represents a major opportunity, and is planned for delivery in 2025. However, between now and then, opportunities are being explored to innovate, for example, through a pilot Modern Methods of Construction pilot with the Department for Communities, which will enable the Housing Executive to build a small number of homes and explore ways to apply the best new standards in building technology. The first scheme will provide six semi-detached dwellings and will incorporate Modern Methods of Construction, ultra-low energy building techniques and mechanical ventilation and heat recovery system with integral heat pump.
The Housing Executive is looking to explore if a building can produce net zero greenhouse gas emissions in use, known as 'zero carbon in use'. Embodied energy can also be reduced by using low-carbon building materials and construction methods. The standards explored in this pilot far exceed current building regulations. The hope is that building to high energy standards now, will futureproof new builds, to avoid the need to retrofit to achieve net zero by 2050.
Housing Executive
T: 03448 920 900
E: information@nihe.gov.uk
W: www.nihe.gov.uk