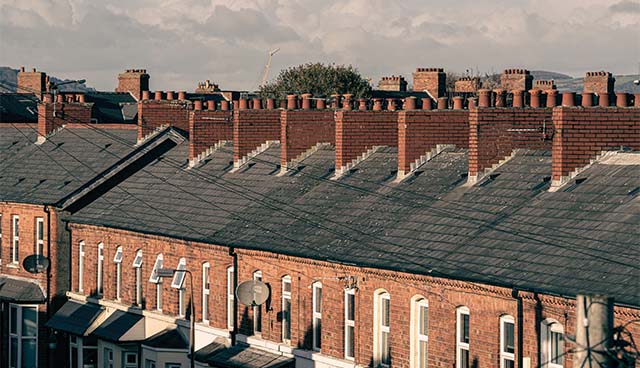 Decarbonisation in Northern Ireland
6th May 2022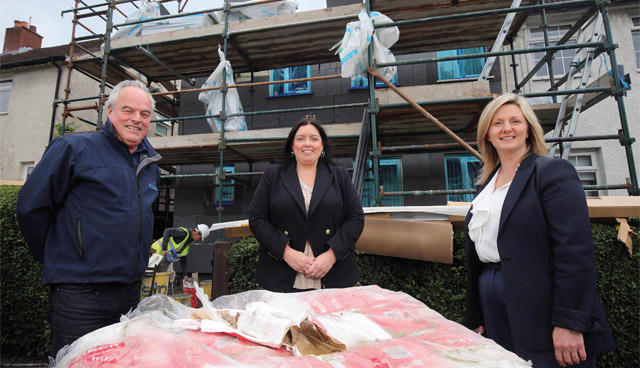 Delivering innovation and green growth: The Housing Executive's plans to tackle climate change
6th May 2022
The Assembly has backed a net zero greenhouse gas emissions target for 2050 but the outcome is not the favoured position of either of the two proposers of binding climate legislation for Northern Ireland.
In early February 2022, a majority of MLAs supported an amendment to Environment Minister Edwin Poots MLA's Climate Change (No.2) Bill that would see the Minister's proposed 82 per cent reduction target raised to 100 per cent by 2050.
The Minister's Bill, which is based on a recommended "equitable contribution" of an 82 per cent reduction by 2050 by the UK's Climate Change Committee (CCC).
The Bill was introduced later than the Climate Change (No.1) Bill, a Private Member's Bill laid by Northern Ireland's Green Party leader Clare Bailey MLA, but there is recognition that Executive legislation will take priority with little time left on the mandate.
Those in favour of the more ambitious Climate Change (No.1) Bill had hoped to amend the Minister's legislation in the Assembly, effectively bringing the two pieces of legislation together.
However, Green Party leader Bailey was forced to apologise after her absence from the Assembly Chamber, when debate on the Minister's Bill began, meant that she missed the opportunity to bring forward her amendment to reduce the targets time frame by five years, aiming for net zero by 2045.
A total of 80 amendments were considered for the Bill as it opened for debate and Bailey has stated her intention to raise her 2045 amendment again at a later stage.
In response, the Minister expressed his deep disappointment at the 100 per cent reduction target, stating that it would have "profound and irreversible" consequences on Northern Ireland's agri-food sector and the economy.
Outlining his belief that his Bill's proposals put Northern Ireland on "a balanced pathway" to meet commitments to the UK's wider net zero targets, he added: "No one benefits from impossible targets. I still believe we must apply science and evidence in full."
Poots' assessment lines up with that of the CCC. In June 2021, giving evidence to the AERA committee, the body's Chairman explained that given Northern Ireland's economic reliance on agriculture, the 82 per cent target was the highest he could demand in present circumstances.
Bailey said the amendment "has significantly increased the ambition of the climate change bill, and is an important step towards ensuring we have strong and robust climate legislation".
The Minister has vowed to find a way of "undoing the damage".
Following the recent resignation of the First Minister, achieving climate legislation for Northern Ireland, the only region of the UK without it, faces a race against time and there are concerns that the level of disagreement that still exists around Northern Ireland's environmental targets could make the Bill's passage difficult.