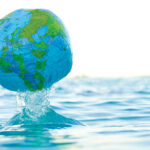 IPCC report 'last warning' for humanity
2nd May 2023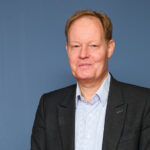 Climate adaptation in Europe
2nd May 2023
As we witness rising energy prices putting a strain on households, ESET looks at some cybersecurity aspects of planning a sustainable future and ways to reduce the power consumption of electronic gadgets.
Most national governments have committed to the Paris Agreement, and therefore need to reach targets for reduced carbon emissions and the implementation of smart technologies in urban areas has a large part to play in achieving those goals. However, where there are complex, interconnected, computer-controlled networks of thousands of Internet of Things (IoT) sensors and devices, there is work ahead for cybersecurity practitioners, and increased costs for the end-user.
As western countries began the journey to carbon neutrality in earnest, the average consumer's energy bill started increasing and it was given an even greater push by EU's energy sanctions imposed on Russia over its actions in Ukraine, which has sent energy bills in many countries skyrocketing.
Depending on the extent and type of support their governments decided to offer, the impact differed among countries, but whatever the particular circumstances, there is a renewed effort to find new ways to cut down on energy bills, not least because household spending on other items is also surging due to inflation. Our increasing reliance on electronic gadgets is an additional drain on electricity, so that would seem like a natural place to start.
Connectivity and future of work
The number of connected devices in our homes has soared over recent years. Before the Covid-induced surge, we could count only laptops and desktop PCs, smartphones and tablets among the items regularly plugged in at home. But now we can also add a huge range of smart home equipment including AI voice assistants, smart TVs and connected doorbells. It is estimated that the average European household now has around 17 of these, rising to 20 in the US.
We are also using them more, thanks to the emergence of the hybrid workplace. Where once our desktops might have been switched off most of the week as we worked from the office, now we might have our PC, laptop and mobile device all plugged in while we work from home (WFH) several days per week. Multiply that by additional members of the household and the costs start to add up.
The European Union has also been very active in implementing smart city technologies, among other IoT-driven projects, with many set up under the aegis of its research and innovation program called Horizon 2020, which have vast implications for the sectors they affect – smart cites and society, agriculture, healthcare, ocean and water management, food, manufacturing, and many other aspects of lives.
Unfortunately, everything does not always go smoothly. ESET researchers have analysed malware that was used in several attacks against the energy industry and ultimately caused power outages. This can have major effects on people's lives, as unreliable power can cause severe problems.
Foods and medicines start to decay rapidly when refrigeration and freezers do not work. Hospitals must reduce power consumption to the essentials, petrol pumps and smart vehicle charging stations shut down, traffic light systems and street lighting turn off, buildings start to over-heat, or over-cool, electronic payment does not work, wages may not be paid, ATMs do not dispense cash, you cannot recharge your phone or your laptop. Cybersecurity must therefore be an integral part of energy sustainability, from the planning phase onwards.
Saving on energy costs
Many households will be taking steps such as improving insulation and some may even invest in their own power generation via solar panels and domestic wind turbines, but for most, the quickest way to save will come from adapting their use of household appliances.
For instance, once a laptop or mobile device is fully charged, it is better to unplug it and use the battery. Using laptops, rather than desktop computers, uses less energy. Screen savers on devices can use extra electricity. Using energy efficient devices with Energy Star accreditation is claimed to save between 25 per cent to 50 per cent of energy compared to regular machines. Even when devices are switched off, they may still be using electricity simply by being plugged in. This 'vampire power' could add an estimated 5-10 per cent to monthly utility bills. The standby power mode that a monitor reverts to means it typically uses around 0.5W, 4kWh per year. The older the device, the more power it is likely to use, as it may not have needed to be compliant with regulations, such as the EcoDesign Directive in the European Union.
Using a smart meter to monitor how much energy is being used in the house in real time is recommended. Smart meters are a boon to utility companies as well as consumers and businesses, allowing precise monitoring of utility consumption. Such meters can also indicate how much generated power from own wind or solar is being put into the grid and the rest of the grid depends on that being accurate to do proper load balancing and generation.
ESET regularly monitors its own energy consumption and waste production in cooperation with the Institute of Circular Economy to reduce the company's overall impact on the environment. At a time of geopolitical uncertainty and environmental crisis, saving money is not the only benefit of cyber-smart planning and reducing energy consumption. It can also help contribute to national energy security and save the planet from extra carbon emissions, which is beneficial to everyone.

T: 053 914 6600
E: hello@eset.ie
W: www.eset.ie