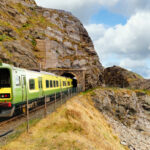 CAP23 lacking in rail targets
2nd November 2023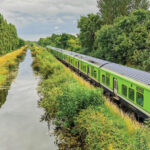 Minister for Transport Eamon Ryan TD: 'Putting Ireland on track for a new age of rail'
2nd November 2023
Intended to inform policy the future strategy for the rail sector in Ireland – north and south – the inaugural All-Island Strategic Rail Review (AISRR) was jointly commissioned by Minister for Transport Eamon Ryan TD and then Minister for Infrastructure Nichola Mallon in April 2021. Subsequently produced by Arup, the Draft Report for Strategic Environmental Assessment Consultation was published in July 2023.
Approved by a steering group comprising the Department of Transport, the Department for Infrastructure, Iarnród Éireann, Translink, the Department of Housing, Local Government and Heritage, the National Transport Authority, and the Commission for Railway Regulation in April 2023, the draft report was published in July 2023 and presents the final findings from the AISRR.
Focusing on how an enhanced rail network in Ireland could help decarbonise the transport systems, improve connectivity and accessibility between cities and regions, and support balanced regional development, the draft report is a framework to meet these aspirations. With 2,300km of existing public rail lines, the AISRR aims to increase this to 2,950km of faster and lower carbon lines.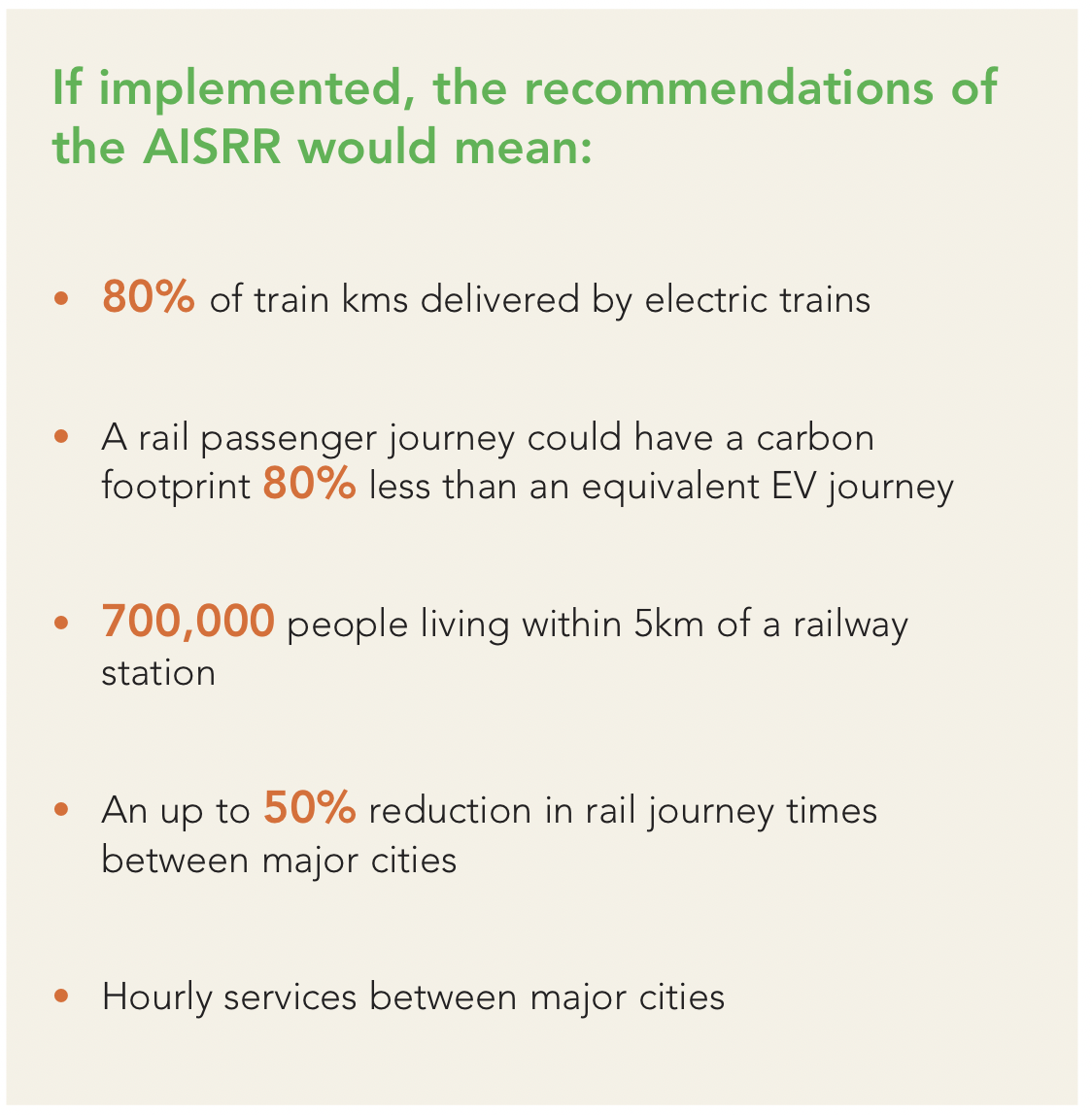 Challenges
While transport policy in both jurisdictions aims to increase the share of passenger journeys which are completed via sustainable modes (public transport and active travel) there are several challenges inhibiting rail from reaching its full potential. Currently, these include:
significant gaps in network coverage;

relative service infrequency and low speeds;

the least electrified railway in Europe;

failure to meet customer expectations in terms of quality of service;

inconsistent station access;

no existing rail connection to any major airport;

inconsistent integration of cities and jurisdictions;

demographics which are not conducive to a high density and frequency network; and

constraints of Ireland's natural assets.
To unlock the necessary investment, therefore, the review will act as a framework for delivery.
At the same time, the review has determined that costs of developing a new, fully segregated high-speed (300km/h) rail network would outweigh any benefits it would unlock.
Goals and objectives
To realise the opportunities and meet the ongoing challenges, the AISRR contains six overarching goals and 13 objectives under one vision: "An accessible, efficient, safe, and sustainable transport system that supports communities, households and businesses."
The six goals are:
1. Contributing to decarbonisation: Reduces carbon emissions associated with rail construction, operation, and maintenance, while also doubling rail's modal share (at the expense of private vehicles).
2. Improving all-island connectivity between major cities: Offers an attractive public transport option for travel between Ireland's seven largest cities (Dublin, Belfast, Cork, Limerick, Derry, Galway, and Waterford).
3. Enhancing regional accessibility: Providing people living in rural Ireland with enhanced access to economic opportunity and public services, thereby improving inter-regional accessibility.
4. Stimulating economic activity: Supporting compact growth through the integration of public transport with land use, enhancing the integration of rail with other transport modes, and minimising the impact on the environment.
5. Encouraging sustainable mobility: Making a contribution to balanced regional growth beyond the major urban centres and supporting the efficient movement of people between economic centres and international access points.
6. Achieving economic and financial feasibility: Planning financially feasible investment in rail, identifying potential funding, and ensuring investment aligns with AISRR objectives.
The review also divides its numerous potential rail solutions into four primary categories:
new lines;

enhancement of existing lines;

new stations; and

increased frequency.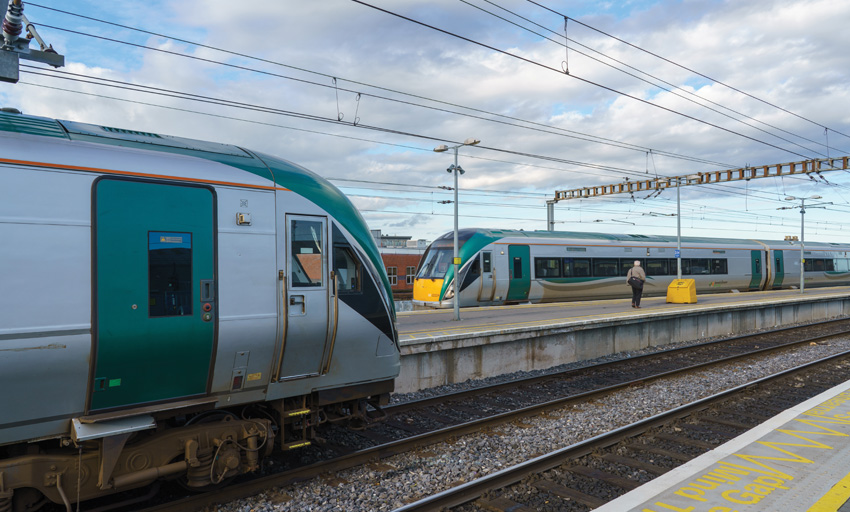 Recommendations
In total, the review makes 30 recommendations, intended to provide a pathway to achieving the AISRR's goals and objectives. However, the review emphasises that the recommendations do not constitute official policy in either jurisdiction in Ireland. "Ultimately, it will be for the Irish Government and the Northern Ireland Executive to consider which of the recommendations described in this report should be taken forward for further development. Each of the recommendations described in this report would be subject to separate appraisal and decision in line with applicable governance processes in each jurisdiction," it says.
If implemented, the review's recommendations are projected to deliver several benefits. Firstly, a transformational improvement of quality, speed, and frequency of rail services would significantly reduce journey times. Secondly, increased direct services between major cities would improve connectivity from the north-west of Ireland to the south-west.
Again, if fully implemented, the total capital expenditure is projected to be €36.8 billion as per 2023 costing, with the Republic spending €27.6 billion and the North spending €9.2 billion. This would equate to €1 billion per annum and €0.37 billion per annum respectively over a 25 year period. In the Republic, this would be comparable with the peak annual capital investment in the motorway network during the early 2000s. The review advise that more detailed work is required to prove the feasibility and affordability of many of the above recommendations, in order to inform capital investment decisions, north and south.
Decarbonisation
Decarbonise the rail network via electrified intercity lines, alongside hybrid, hydrogen, and electric rolling stock.
Sustainable cities
Connect Belfast International Airport, Dublin Airport, and Shannon Airport to the railway network and improve all existing rail-to-airport connections. Simultaneously, reduce waiting times on city approaches by segregating long-distance/express services from local services.
Intercity
Upgrade the primary intercity network between Dublin, Belfast, Cork, Limerick, Galway, and Waterford by increasing top speeds to 200km/h and ensuring that rail journeys are faster than the equivalent car journeys. Simultaneously, upgrade the cross-country network to dual-track or even four-track and increase the frequency to hourly services between intercity pairs.
Freight
Enhance rail connectivity to Ireland's busiest ports, reduce track access charges for freight, and develop first mile/last mile rail access to Dublin Port.
Regional and rural
Increase rural and regional speeds to a minimum of 120 km/h, reintroduce the Western Rail Corridor between Claremorris, County Mayo and Athenry, County Galway, extend existing lines into counties Tyrone and Donegal via Portadown, Dungannon, Omagh, Strabane, Derry, and Letterkenny, reintroduce the South Wexford Railway, and boost rail connectivity in the north midlands via Mullingar, Cavan town, Monaghan town, Armagh, and Portadown.
Customer experience
Improve the quality of onboard experience by providing catering, a clock face timetable, enhanced multimodality, and streamlined cross-border travel.
Timeframe
Implementation of the review is scheduled over phases. Firstly, short-term interventions from now to 2030, secondly, medium-term interventions from 2030 to 2040, and long-term inventions from 2040 to 2050. Implementation, therefore, aligns with the common goal of achieving carbon neutrality, both north and south, by 2050.
Anticipating the potential environmental impact of the development of rail infrastructure, the draft AISRR is accompanied by an Environmental Report, Natura Impact Statement, Appropriate Assessment Screening Report and Strategic Flood Risk Assessment Report.
The Strategic Environmental Assessment (SEA) consultation period closes on 29 September 2023, and the relevant ministers in each jurisdiction will be required to approve the final review, including any changes which arise from the consultation. A "predominantly positive environmental effect" is forecast by the review in light of the proposed deliver of "a more efficient and more accessible rail network which will ultimately encourage a modal shift from private to public transport".
Subject to approval, it is anticipated that the final review will be published at the end of 2023. The review, adds: "Should there continue to be an absence of Ministers in the Northern Ireland Executive, approval will be considered taking into account the relevant legislation in place at the time."
Departmental commentary
A spokesperson from the Department for Infrastructure said: "Throughout this process the Department for Infrastructure worked closely with colleagues in the Department of Transport, and we will continue to do so.
"There are 30 recommendations set out in the AISRR, including 11 that have direct impacts on Northern Ireland's rail services. These recommendations provide an evidence-based framework to inform the future direction of travel for investment in the railways across the Island. However, more work will be needed to prioritise the recommendations and then to undertake feasibility studies and develop business cases to support future investment decisions.
"The draft AISRR report was released for public consultation for the purposes of Strategic Environmental Assessment from 25 July to 29 September 2023. Work is ongoing to review and analyse the responses in relation to both the Strategic Environmental Assessment process and comments on the Review itself.
"Approvals will then be required by the governments of both jurisdictions to publish the final Review. Should we continue to be without Ministers in Northern Ireland at that time, the decision will be considered in line with the relevant decision-making legislation in place."
Writing for eolas Magazine, Minister for Transport Eamon Ryan TD outlined: "While a primary aim is to bring better and more frequent train services to more communities, our overall goals for the rail plan would, of course, also align with and support our net zero carbon commitments in both jurisdictions…
"While further detailed work will be needed to test the feasibility of many of the Review's recommendations, they paint a very bright future for rail – and those who use it – across the island.
"The draft Review has now been published alongside the SEA documents for public consultation. This public consultation is now closed and received approximately 500 responses. My department is reviewing these responses in cooperation with the Department for Infrastructure and Arup.
"Once finalised, it is intended that the final All-Island Strategic Rail Review is published following Government approval in both jurisdictions."