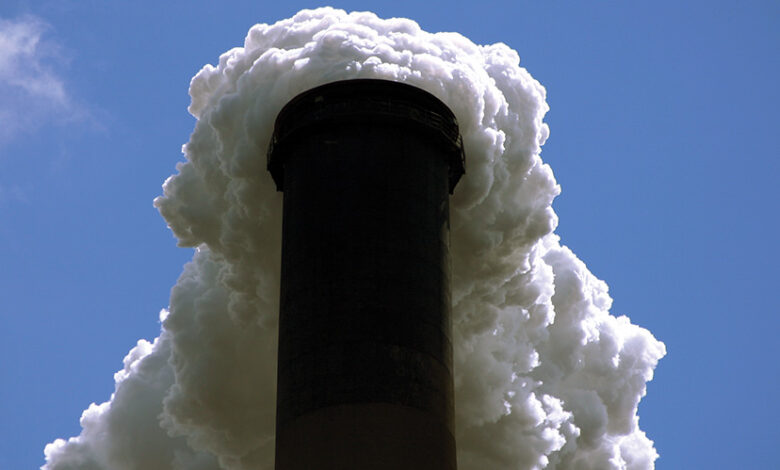 CCAC: Ireland falling well short of emissions targets
3rd January 2023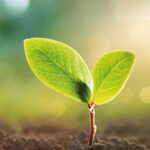 State subsidising environmental spending
2nd May 2023
Patrick Paul Walsh, Professor of International Development Studies and Director of UCD's Centre for Sustainable Development Studies, speaks to eolas Magazine about his secondment to the UN Sustainable Development Solutions Network (SDSN) and Ireland's underperformance compared to European best practice in sustainable development.
Education for sustainable development
In his secondment to the SDSN, Walsh says that he has seen "a lot of heads turning in corporates, universities, government departments, and NGOs", indicating a now-ubiquitous understanding that something must be done to enable and achieve sustainable development goals. "The reality is we all need to upskill and be very open to getting educated around these issues," he says.
"One of the main things I do in the SDSN is direct the SDG Academy. Going back to 2014, we have been populating edX [the open online course provider provided by Harvard and MIT] with online courses on sustainable development. The good news is that the course that came out a few years ago on nature-based solutions with the UN was trending on edX; sustainability trending was quite remarkable."
The SDG Academy is the secretariat to Mission 4.7, the seventh target of the UN's fourth sustainable development goal, which states that "from preschool all the way to the workforce, that there has to be lifelong learning around sustainable development". The SDG Academy's educational resources are free and open, and Walsh stresses the importance that they remain so. Its annual report for 2022 is available to read at www.unsdns.org.
"The first thing is we are aware that inside universities and government departments, the curriculum is not available," he says. "There is an onus on putting an open license on curriculum where it exists, ensuring that it is quality assured and capable of being disseminated across the world. One of the things that we have come up with is using public libraries as digital highways because they are just wonderful hosts of repositories.
"We have put forward this libraries solution for the dissemination of education materials. Governments all over the world have signed the UNESCO Open Education Resource (OER) Recommendation in 2019, stating that education resources should be free. We have a solution tool to show governments and academics how to archive things properly and put them through the library systems once you do have a curriculum."
Walsh states that environmental sustainable goals training will become "much easier" once these resources are in place in libraries and universities, allowing for the upskilling of people in public administration, corporates, schools, HEIs, and NGOs. This is a necessity, Walsh says, "because we have to admit that our knowledge and educational systems are, in general, extremely weak when it comes to education on environmental issues".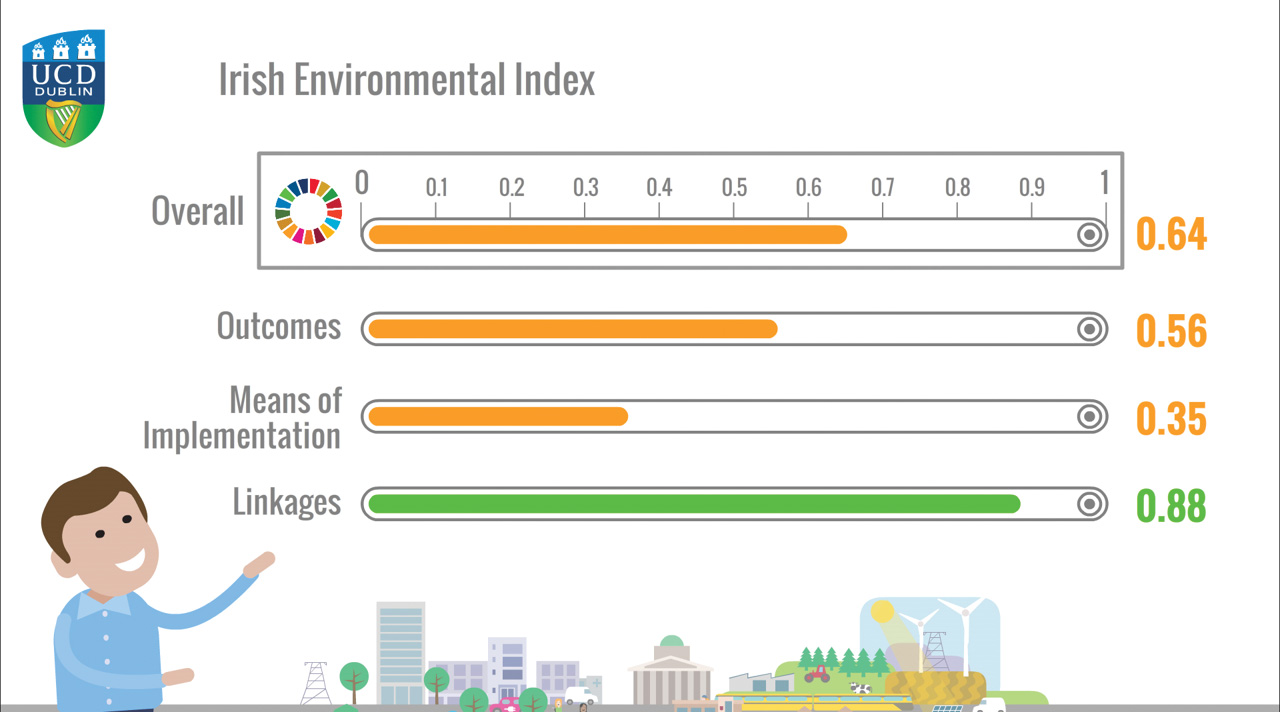 The next step, he says, is engaging in this upskilling and training. "We are setting up online master's degrees in partnership with SDSN and we have been running these for two years in UCD and it is fascinating how it is recruiting people over 35 years of age from management and consultancy firms as well as academics," he says. "These are people who want to upskill and understand sustainable development, meaning sustainable livelihoods, societies, governance, and environment."
Ireland's performance
Walsh and his colleagues produced an EPA report, Achieving the Environmental Sustainable Development Targets 2022, on Ireland, its performance in regard to sustainable development goals, and towards developing a framework on achieving such goals. "We decided that it was important for Ireland to have the UN global indicators on the environment," he says.
"As much as we worked to get the 83 environmental indicators as approved by the UN, Ireland could only get the right methodology and data for about 63 of these. We are not even monitoring some of the issues we are supposed to be addressing, particularly around water and land use.
"We aggregate over indices for each indicator by having the worst country in class and best in class in Europe as the upper and lower bounds and what that gave us was a score between 0 and 100 in a particular indicator. We are not doing badly in some indicators, but in other indicators such as biodiversity, we are near the bottom of the class. This would ensure an aggregate index created with a geometric mean would have Ireland doing appallingly."
Overall, Ireland scores a 0.64 out of 1 on Walsh's ranking, meaning that it is neither among the worst or the best states measured. In the subcategories of target outcomes and means of implementation, Ireland scores 0.56 and 0.35 respectively; its overall score is strengthened by good performance in the linkages subcategory, which is scored 0.88.
"Overall, in terms of best practice, which is not the target of the SDGs, we are 64 per cent towards the front tier of current practice, we are at 43 per cent with the geometric mean, and if you do a hedonic mean, which means you give a lot of weighting to the things that you are poor at, we are really bottom of the class," Walsh says.
"That means that we have some indicators that are extremely poor. We break up these indicators in terms of outcome, means of implementation, linkages, and restoration, like marine protected areas and land set aside for nature, we are extremely poor in those areas."
Concluding, Walsh says that the solution lies in returning to his previous point of education as a means of informing institutional reform: "We could have a look at the policies and frameworks of the countries that are performing well as a way of thinking about how we could do something different in Ireland. However the overall message in terms of good governance means addressing three weaknesses: firstly, education, meaning that everyone has to go back to school on this to address a huge knowledge deficit around everyday thinking and planning; secondly we need more environmental data, not just for global reporting, to measure a baseline and improvements; and finally, we have to reform our institutions, not just in government, to ensure we do no harm to nature, but hopefully to generate positive linkages to nature in our everyday activities in our social, economic and political spheres of influence."