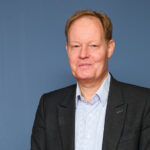 Climate adaptation in Europe
2nd May 2023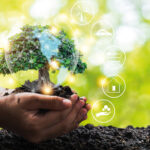 CAP23: Annex of Actions
2nd May 2023
Meeting the Government's obligation to reduce emissions by 51 per cent by 2030 and net zero greenhouse gas emissions by 2050 will require close collaboration between industry, citizens and the public sector over the next two decades, writes Mark Finlay, Head of Public Sector, Ireland, Amazon Web Services.
Any sustainability strategy to meet these targets should involve the cloud. As Michael McGrath TD, in his previous position as Minister for Public Expenditure and Reform, said: "Organisations should no longer decide whether to move to cloud for new or existing systems. The decision to make now is what, how and when to move to cloud, which can offer a step change in carbon efficiency, security and value for money."
According to the global research firm 451 Research, businesses in Europe can reduce their energy use by nearly 80 per cent when they run their applications on the Amazon Web Services (AWS) Cloud instead of operating their own data centres. In a report commissioned by AWS, the firm found that migrating compute workloads to AWS across Europe could decrease greenhouse gas emissions equal to the footprint of millions of households. In addition, businesses could potentially reduce the carbon emissions of an average workload by up to 96 per cent when AWS reaches its goal of purchasing 100 per cent of its energy from renewable sources.
To that end, I am pleased to report that AWS is on track to powering its operations, including those in Ireland, with 100 per cent renewable energy by 2025 — five years ahead of our 2030 commitment, and that means we are making significant progress against our Climate Pledge to achieve net zero carbon emissions by 2040.
Our focus on sustainability, of course, extends to the work we are doing with our customers. In Ireland and beyond, we are working with a spectrum of commercial, non-profit and public sector organisations to meet the Government's legally binding ambitions.
Through our partnership with EnergyCloud and Clúid Housing, for example, 1,000 Irish homes will be supplied with free hot water using surplus renewable energy from the Irish grid, powered by AWS.
Then there is the Tallaght District Scheme, which will provide heat recycled from the AWS Tallaght Data Centre to 47,000m2 of public sector buildings, 3,000m2 of commercial space and 135 affordable rental apartments. During the scheme's first phase, 1,600 tonnes of carbon per annum is projected to be saved.
Meanwhile, in the UK, we are partnering with the Natural History Museum to build a digital twin to store, enrich, and compare urban biodiversity and environmental data. The objective? To enable scientists and researchers to develop solutions to the global climate emergency.
We also worked with Swindon Borough Council to improve the way its citizens can report the illegal dumping of waste—and the time and resources spent by the council to clear it up. By using AWS solutions over just three months, the council's average clean-up time has fallen from 10 days to just four, saving 2,137 staff hours and £3,000 per year in associated fuel costs.
Taking a closer look at AWS solutions for sustainability
Many of these successes were shared at our first AWS Sustainability Conference in Ireland, held on 21 February 2023. There, representatives from public sector and commercial organisations gathered to learn more about how the AWS Cloud and AWS tools and best practices can drive sustainability initiatives.
Some of the solutions spotlighted included:
Sustainability is one pillar of the AWS Well-Architected Framework, which describes key concepts, design principles, and architectural best practices for designing and running workloads in the cloud. The sustainability pillar covers the shared responsibility model for sustainability, understanding the impact of personal actions, and maximising resource utilisation to reduce downstream impact;

Once infrastructure is built in the AWS Cloud, the AWS carbon footprint tool can provide a detailed view of the carbon emissions associated with the use of AWS products and services;

The Amazon Sustainability Data Initiative (ASDI) helps researchers, scientists, and innovators around the world advance sustainability-related research. The programme provides free access to important scientific data that can otherwise be hard for researchers to access or analyse. It also provides cloud grants and technical expertise to innovators;

AWS Data Exchange makes it easy to find, subscribe to, and use third-party sustainability-related data in the cloud, including data sets made available via the ASDI and Open Data Sponsorship Program;

ESG data is important for organisations obliged to disclose ESG reporting from 2025. AWS Data Exchange provides access to over 75 ESG data products, including third party scores, raw company-level ESG metrics and reporting frameworks from partners; and

Hosted and co-developed by AWS along with the Linux Foundation's OS-Climate and other partners, the OS-Climate Data Commons service helps businesses and governments understand how climate change will impact their assets and operations, and how to quantify and manage climate-related risks.
AWS is on track to powering its operations, including those in Ireland, with 100 per cent renewable energy by 2025 — five years ahead of our 2030 commitment, and that means we are making significant progress against our climate pledge to achieve net zero carbon emissions by 2040.
Conclusion
Sustainability is now a crucial component of organisational strategy throughout Ireland and around the world. Through its partnerships, tools and initiatives, AWS is helping organisations to address their carbon reduction challenges, achieve their sustainability goals and contribute to a more sustainable future.
If you want to learn more about how AWS Cloud can help your organisation achieve its sustainability goals, please contact the Irish AWS Public Sector team.