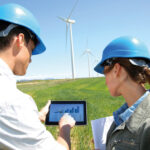 The illusion of progress is comforting and more dangerous than no progress at all
2nd May 2023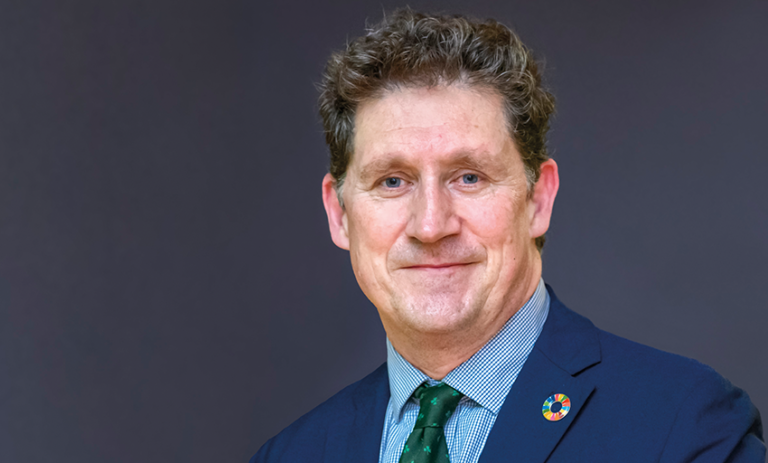 COP27: Progress but a missed opportunity
9th May 2023
Minister for the Environment and Climate Eamon Ryan TD responds to questions from eolas Magazine relating to Ireland's journey towards the national climate objective; reducing greenhouse gas emissions by 51 per cent by 2030 and achieving a climate neutral economy by 2050.
In the context of the recently published Synthesis Report of the IPCC Sixth Assessment Report (AR6), how can Ireland's national climate objective be met with adequate and timely action?
Climate action is the most pressing long-term global challenge of our time and is a significant priority for the Government of Ireland. Through our strengthened climate legislation, the Programme for Government, and our annually updated Climate Action Plan, the introduction of economy-wide carbon budgets and sectoral emissions ceilings, we have set ourselves the ambition of halving Ireland's greenhouse gas emissions by the end of the decade and becoming carbon neutral by 2050.
The Climate Action and Low Carbon Development (Amendment) Bill 2021 established a legally binding framework with clear targets and commitments set in law to ensure we achieve our national, EU and international climate
goals and obligations in the near and long term.
We are determined that Ireland will play its full part in EU and global efforts to stop climate change and, in so doing, harness the opportunities and rewards that will come from moving quickly to a low-carbon society.
Ireland, like many other countries, faces significant challenges in meeting its national climate objectives. To achieve these objectives, Ireland needs to take action across a number of key areas:
reduce greenhouse gas emissions by 51 per cent by 2030;

invest in renewable energy to meet our energy needs;

improve the energy efficiency of our buildings, transport, and industry;

adapt to the impacts of climate change, which will include: the development of flood defences, the protection of coastal areas and the development of new water management systems; and

increase public awareness of the importance of acting on climate change.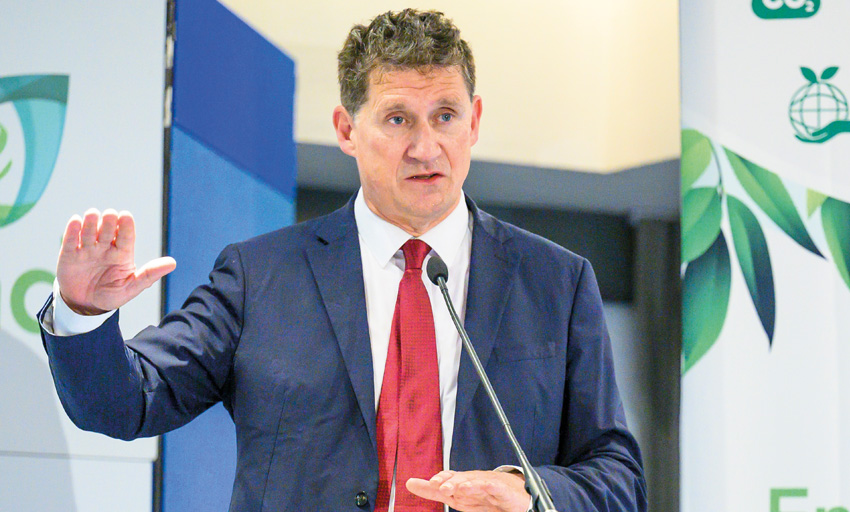 While Ireland's national climate objective is undeniably ambitious, it currently remains among the countries with the highest per-capita emissions. To what extent are all sectors of the economy undertaking a fair share of action to decouple economic growth and emissions?
Delivering on this ambition will only work if we all come together in a strengthened social contract for climate action, working towards real solutions that are meaningful, inclusive, fair, and accessible. Climate action is not all about challenges, but about realising the opportunities that a clean, sustainable environment and society will offer in a way that is fair for everyone. Every sector, every community, every person has a role to play.
Climate Action Plan 2023 has a greater focus on system change. The Government recognises that it is important that the systems that shape where we live or how we build, how we work or get around, how we shop or produce food, do the heavy lifting. We need local government to change; we need the public sector to change; we need industries and key economic sectors to change.
This is a national endeavour that will require a positive, sustained engagement from people across all communities, all walks of life and all sectors.
Compliance with the Sectoral Emissions Ceilings requires radical changes in the way we produce, consume, and design our goods and services. What opportunities could such changes unlock in relation to employment, innovation, and economic success?
Reducing our dependence on fossil fuel and transitioning to our own natural resources is good for our collective community wealth. There are many exciting opportunities that arise from the transition to a carbon neutral society and economy: new sustainable careers; warmer more energy-efficient homes; better travel options; more sustainable consumer choice; more liveable towns and cities; cleaner air and water; and a better environment for future generations.
The transition to a low-carbon economy will create new job opportunities in industries such as renewable energy, energy efficiency, and sustainable transportation. It will also lead to the creation of new industries focused on carbon capture, storage, waste reduction, and sustainable agriculture.
Meeting emissions ceilings requires significant innovation and the development of new technologies.
The move away from a reliance on fossil fuels will create a more sustainable economic system with reduced costs for business and increase competitiveness in the global market. Furthermore, reducing the risks associated with climate change such as extreme weather events will mean lower costs for businesses and the State.
How can the Government ensure a just transition whereby costs are shared equitably, and existing socioeconomic inequalities are not compounded?
The Government understands that some sectors and communities will be more impacted than others by the move to a more sustainable and low-carbon society, and that we will need to help people with the costs of the transition.
Delivering a just transition is based on recognising the transformational level of change required to meet these targets and having a shared understanding that the transition must be fair, and just, and that the costs are shared equitably. Our climate policies, therefore, seek to protect the most vulnerable. A just transition requires a framework to structure how Ireland's economy and society will transition to a low carbon future.
Important elements of this are already in place in Ireland. Strong climate governance and progressive policies contained in this Climate Action Plan are enabling Ireland to respond to the challenges and opportunities ahead. The National Dialogue on Climate Action (NDCA) has just transition at its core. The National Economic and Social Council (NESC) will continue to provide strategic advice, research, and analytical support for a just transition. We are developing an enterprise, education, and training system that is responsive, targeted, and effective, and we are committed to ensuring that our carbon taxation policies are progressive by complementing future increases with targeted increases in social welfare and other initiatives to address fuel poverty.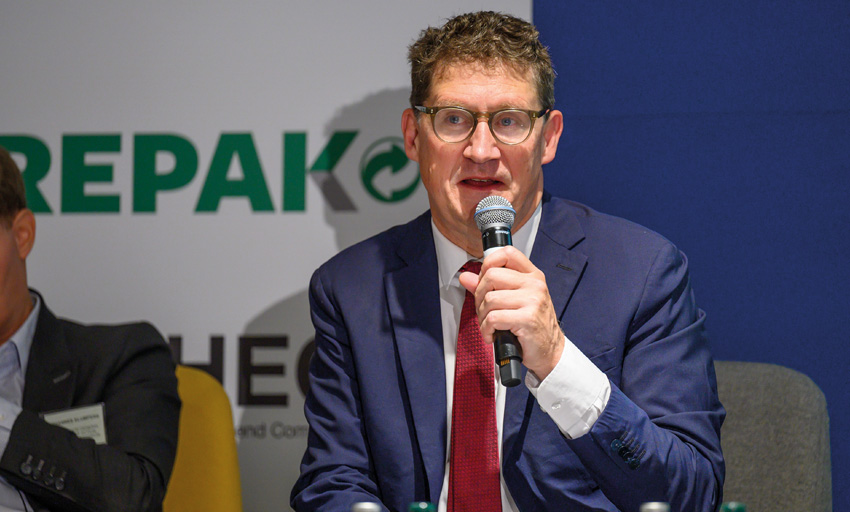 We have made just transition a central consideration in our climate policy by explicitly recognising and aligning it with our policy framework through the Climate Action and Low Carbon Development (Amendment) Act 2021; the adoption of the just transition framework; the integration of just transition into the NDCA; and the planned establishment of a Just Transition Commission.
The Midlands region is the first in Ireland to directly experience the negative impacts of the transition away from fossil fuels, with the ending of peat extraction for power generation. The EU Just Transition Fund Programme along with national investment, will deliver €169 million in investment to the region in the period to 2030.
Reflecting on the National Dialogue on Climate Action programme in 2022, how successful has the Government been in cultivating enhanced citizen understanding of the need for climate action? How can government engage 'hard to reach' communities?
Delivering on our climate ambition requires that the Government and citizens come together to create and implement solutions to climate challenges. A comprehensive programme of engagement activities and research was delivered under the National Dialogue on Climate Action in 2022. This Dialogue will inform and support a strengthened social contract between the Government and the Irish people around climate action.
"Our potential to be climate leaders is huge: realising this potential must be our shared purpose."
The Government will continue to engage with people, ensuring that they are empowered to take the actions needed to decarbonise all sectors of the economy and secure a greener future for people and the planet.
Will the full implementation of the Climate Action Plan be sufficient to halve Ireland's emissions by 2030 and reach net zero no later than 2050?
The Climate Action Plan sets out ambitious and challenging targets for reducing emissions. The full implementation of the plan will be sufficient to halve Ireland emissions by 2030 and reach net-zero by no later than 2050. The plan's success will depend on developments in key sectors of the economy such as transport, agriculture, and energy; factors such as the rate of technological innovation, global economic conditions; and societal attitudes towards climate change. Ultimately, the plan's success will require a sustained and collective effort from all stakeholders, including government, industry, and society as a whole.
To what extent does the Government possess sufficient political will to take the necessary steps to deliver the decarbonisation of the Irish economy?
The Government will continue to lead on climate action, to provide support and direction, and to introduce the system changes that will make the transformation as smooth and successful as possible. We can be good at this, and we will be. Our potential to be climate leaders is huge: realising this potential must be our shared purpose.