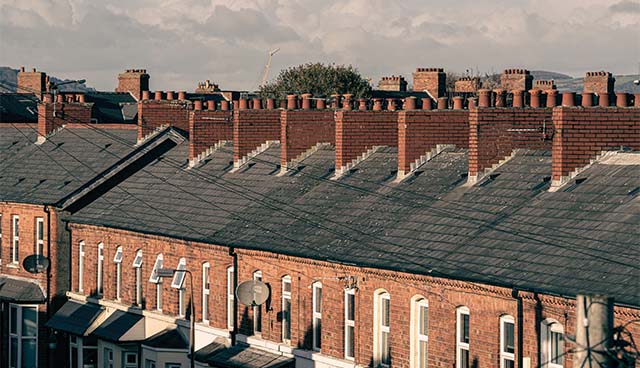 Decarbonisation in Northern Ireland
6th May 2022
As we begin to imagine a post-Covid world, businesses must again pivot to a new normal beyond the pandemic. At RiverRidge, we recognise that while the current crisis may be abating, there are lots of new challenges and considerations competing for attention, the most important of which is people.
A recent survey of firms in Northern Ireland found that the availability of workers was the single biggest issue facing employers in 2022. We have already seen the impact of driver shortages on our industry, which has led to intense competition for skills and we expect to see this trend continue for the foreseeable future. And while we acknowledge that many organisations have reviewed salaries to help address this problem, we believe a more holistic approach is required.
Other aspects of working life are valued equally or more by employees, a fact highlighted by Hays in its recently published 2022 Salary Guide. Principal among these is a tangible commitment to employee wellbeing, the introduction of flexible working arrangements, a focus on communications and building a strong sense of connection to the company's purpose.
At RiverRidge, we have a clear purpose: To treat waste as a valuable resource to ensure a positive outcome for our planet and communities. That is our north star and is the reason we began to develop an Environmental Social Governance (ESG) structure in 2021.
Our ESG Strategy, when published later this year, will set out clearly all the steps we are taking to achieve our purpose covering every aspect of our business, including those commitments we are making to our employees.
As a company that has seen its workforce increase ten-fold since 2011, we have learned to continually evolve and adapt as we have grown. However, this next stage of our journey must be navigated carefully and with genuine intent.
New environment
We have to recognise the seismic changes that are happening within society and the increased prioritising of a more sustainable work life balance. Our people strategy must pivot to the new environment if we are to retain employees and attract new entrants.
While Covid has allowed the company to explore different options such as remote working during the pandemic, for a waste management company such as ours, it does not suit all of our roles and whatever steps we take next, we must ensure that they fit our business model. We must also look creatively at other possible solutions to improve the working conditions of those who perform hands-on roles, such as our drivers, helpers and production employees.
Key to the development of our people strategy is communication. When we were a smaller company, RiverRidge was like a family and informal communication worked well. However, with nearly 300 employees spread across five different sites, we have seen the need for a more structured approach to support a positive company culture.
If anything, the past two years have highlighted the need for strong communication. Today, it is more necessary than ever, to keep employees connected and informed, and to also give them a strong sense of belonging at a time when there is a myriad of issues affecting the workplace experience. In short, the landscape of professional employee communication and engagement has changed. Being present is no longer an option, but engagement is a must.
Employee first
As well as continuing to meet and collaborate both virtually and in-person, one of the key communication principles that we are committing to in 2022 is that our people will be the first to hear about important company developments. Ahead of releasing to media and to other stakeholders, content, including this article, will be shared with employees prior to its publication.
We are also actively seeking input to the new employee strategy from employees themselves and will shortly issue a company-wide survey to elicit views on all aspects of company culture including career progression, employee wellbeing, recognition and connection with our communities. The output of this survey will help to inform our employee strategy for the future.
Our ESG Strategy will allow all our stakeholders, including our employees, to view our progress along this journey and ensure we remain accountable for our actions. A fundamental activity being adopted to address this involves the communication of the full ESG strategy to every single employee on a face-to-face basis. This will not be a one-off event. Each quarter, progress reports will be published and each year, further face-to-face annual reports will again be delivered to every employee.
Competition for employees is immense. The waste industry, at first glance, is not glamorous but it does play a vital role in our communities and can make a very meaningful contribution to a zero carbon economy.
While RiverRidge has an exciting future in terms of innovation and development for the waste sector in Northern Ireland, we need to recognise that our employees are central to our vision and purpose and that they have an important voice.
Without them, we will not be able to deliver, nor indeed, meet the challenging climate change objectives that we have set ourselves.
T: +44 (0)28 95 313 313
E: info@riverridge.co.uk
W: www.riverridge.co.uk