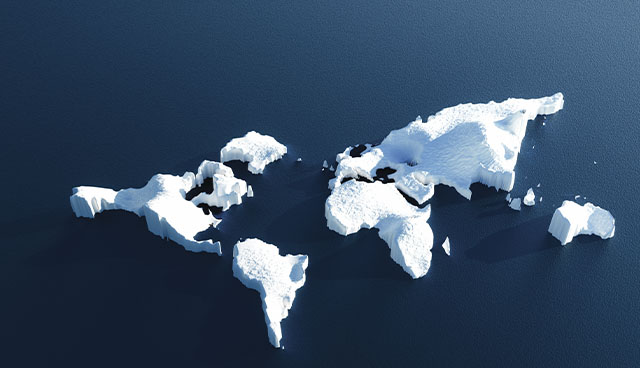 'Now or never' for limiting warming
12th May 2022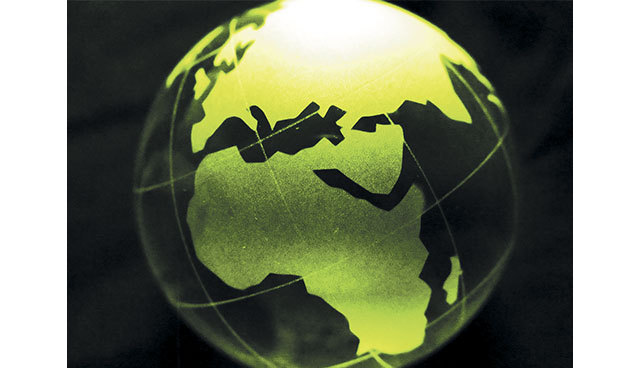 Green deal: Environmental compliance
12th May 2022
Úna FitzPatrick, Project Manager of the All-Ireland Pollinator Plan (AIPP), discusses how the plan, now in its second iteration, can encourage biodiversity action across all sectors.
"We have amazing biodiversity in Ireland, but biodiversity loss is a huge problem," assesses FitzPatrick, who sets out that often the biggest challenge is that the complexity of biodiversity means that people and organisations find it difficult to feel empowered to know how to tackle it.
FitzPatrick works for the National Biodiversity Data Centre (NBDC), which manages information on Ireland's wildlife and has recognised that identifying simple vehicles, such as a focus on pollinators, can be used to carry the biodiversity message to a wide audience.
Setting the context of the challenge, the project manager says that Ireland has approximately 31,500 species living within 117 habitats. Of the habitats assessed, only 15 per cent are deemed to be in a good state, while 17 per cent of species are threatened with extinction from Ireland.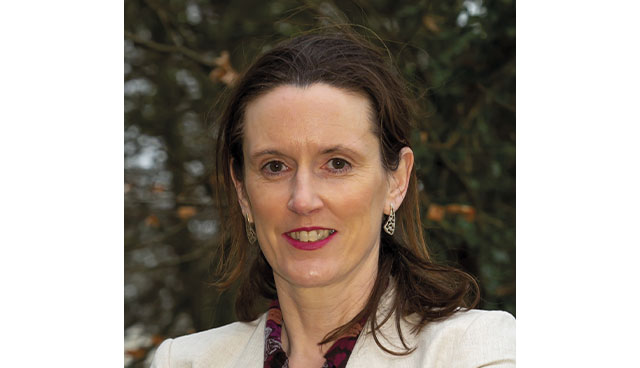 On the reasoning for the focus on pollinators, FitzPatrick explains: "Pollinators are an element of biodiversity that people understand and relate to and the need for actions can be communicated as a clean and simple message. Additionally, changes can be easily monitored and importantly, protecting pollinators has knock-on benefits for biodiversity generally."
Around 90 per cent of the world's food is provided by 100 crops, 71 of which are pollinated by bees, and Ireland's value of insect pollination to food crops is estimated to be up to €59 million per year. The Project Manager explains that while an awareness of the role of pollinators in food production exists, what is often overlooked is the impact of pollinators on wider biodiversity. A total of 78 per cent of Ireland's wild plants benefit from insect pollination.
"Wild plants sustain all other biodiversity, as well as providing carbon sequestration and flood mitigation services, not to mention the joy, and health benefits, of places where we can connect with nature, the importance of which has been highlighted by the pandemic," she says.
The plight of pollinators is aligned with decline in Ireland's biodiversity. A prime example of which is the island's 101 bee species. Aside from the honeybee, most commonly farmed, 100 of the bee species are wild but one-third are threatened with extinction from Ireland. NBDC data shows a significant decline in the abundance of common bumblebees since 2012.
FitzPatrick assesses: "Rare species are disappearing through loss of semi-natural habitats and common species are declining in abundance as a consequence of how we manage the rest of the landscape."
The All-Ireland Pollinator Plan was developed in 2015 as a collectively agreed positive framework to address the problem and identify evidence-based actions to help. In essence, as FitzPatrick outlines, it was a call to action recognising that everyone can help.
The All-island Pollinator Plan 2015-2020 boasts a range of successes, not least that 86 per cent of the island's councils have become partners. Additionally, Green Flag awards have allowed many parks to become pollinator friendly, as has the Tidy Towns competition in including over 200 communities and alongside schools, supporting businesses have risen to well over 300.
"Rare species are disappearing through loss of semi-natural habitats and common species are declining in abundance as a consequence of how we manage the rest of the landscape."
FitzPatrick adds: "This work has culminated in over 2,400 sites being logged as pollinator-friendly and a significant increase in volunteer recording. Other notable successes include the Farmland EIP project 2019-2023, which protects farmland pollinators and the establishment of the Irish Pollinator Research Network."
A new version of the All-Ireland Pollinator Plan for 2021-2025 was recently published and FitzPatrick explains that the ethos for the plan was to be more ambitious yet remain realistic.
"We want to build on the first phase and encourage more land to be managed for pollinators and biodiversity," she says.
The plan has six objectives in the form of:
making farmland pollinator friendly;
making public land pollinator friendly;
making private land pollinator friendly;
all-Ireland Honeybee Strategy;
conserving rare pollinators; and
strategic coordination of the plan.
Accompanying these objectives are 186 actions, a significant increase from the 81 included in the first plan. Included in these actions are a variety of initiatives ranging from expansion into new sites, such as healthcare, the encouragement of more ecological corridors and the establishment of a Wild Bee Way, celebrating the excellent examples of restored pollinator habitat across the island.
More fundamentally, FitzPatrick outlines work underway to better track changes and monitor pollinators across a fixed network of 50 sites beginning 2022 and a push to better explain the wider benefits of pollinator actions, particularly to climate and health and wellbeing.
Importantly, the project manager says that at the end of year one of the plan, 81 per cent of the 186 actions are either completed or in train. However, she acknowledges that the plan's ambitions are not without challenges and recognises the need to fully normalise a better way of managing the island's whole landscape to permanently support struggling biodiversity.
To this end she says that long-term participation with the AIPP needs to be built on not only trust in the experts running the programme but also acknowledgements of the efforts made and crucially, clear demonstrations that the actions taken are making a difference and having a positive impact.
"Lots of small actions, taken together, can begin to solve big problems," she concludes.