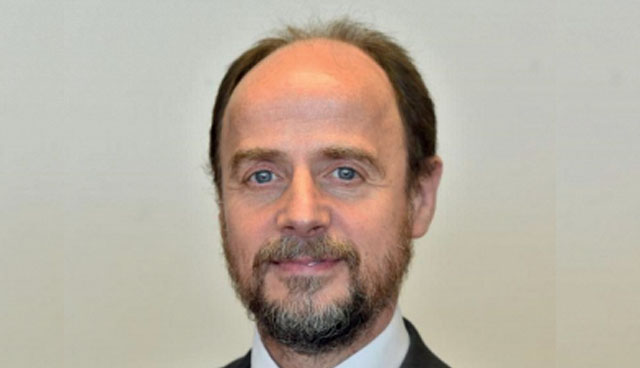 Priorities for the Northern Ireland environment
6th May 2022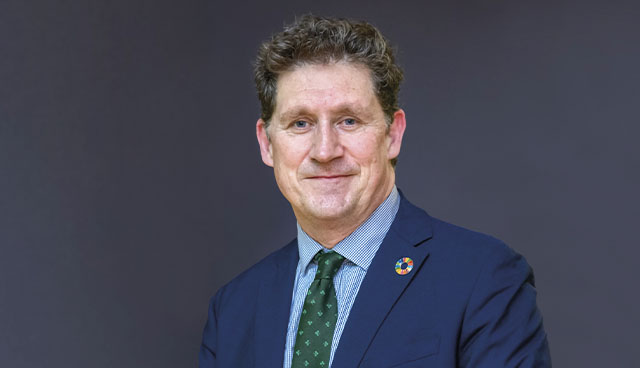 Minister Eamon Ryan: 'The key thing now is delivery'
6th May 2022
Northern Ireland's Regional Transport Strategy is outdated and must be replaced by a green transport policy which reflects the aim of a carbon neutral transport system, a Stormont inquiry to explore the future pathway to decarbonising road transport in Northern Ireland has suggested. 
Transport is Northern Ireland's second highest greenhouse gas emitting sector, estimated to represent around 20 per cent of emissions, behind agriculture's 26 per cent. However, unlike the other high emitting sectors of agriculture and energy generation, which continue to decrease emissions since 1990 baseline figures, transport emissions continue to grow and are up an estimated 21.5 per cent since 1990. Unsurprisingly, the majority of emissions in transport are from petrol and diesel in road transport.
In June 2019, the UK passed the Climate Change Act introducing a net zero target by 2050 and this was subsequently followed by Transport Decarbonisation Plan (TDP) in July 2021, with a heavy focus on road transport. Prior to the TDP, the UK Government had already committed to end the sale of petrol and diesel cars and vans by 2030 but the plan added to this by proposing to phase out the sale of new diesel and petrol heavy goods vehicles by 2040.
In response to the UK's proposals, the Northern Ireland Assembly's Infrastructure Committee launched an inquiry into decarbonising Northern Ireland's road transport, a report on which was subsequently published in November 2021.
Critical to tackling emissions in transport in Northern Ireland is addressing Northern Ireland's car dependency. Between 2017 to 2019, over 70 per cent of all journeys were taken by car, a car dependency legacy which has spanned over 20 years.
In 2015, a report by the Northern Ireland Audit Office assessing the Regional Transportation Strategy (2002) concluded that a desired modal shift had not been achieved, recommending higher levels of investment and innovation. While recent years have seen a reduction in the gap between expenditure in public transport and active travel narrowed, evidence to the committee's inquiry suggests that short-term targeted investment on the existing network, enhancements to active travel infrastructure and a greater focus on behavioural change programmes can deliver more immediate impacts than significant investment in, for example, expanding the railway and Bus Rapid Transport (BRT) networks.
To this end, the committee report suggests that "the current Regional Transportation Strategy is outdated and needs to be replaced by a green transport policy that reflects the aim of a carbon neutral transport system in Northern Ireland". Adding that such a strategy must clearly map out how a modal shift to public transport and active travel will contribute to achieving this goal.
At the end of 2021, the Department for the Economy published Northern Ireland's long-term Energy Strategy and followed this up with an action plan for 2002. Under one of the five key principles of the strategy, do more with less, the strategy pledges to develop and deliver a local Transport Strategy by the end of 2022/23.
Additionally, the strategy outlines the need to create a roadmap to a cleaner, greener transport system to support the transition to electric vehicles over the next decade. To this end, the Executive has committed to delivering an EV Charging Infrastructure Plan in 2022 and review how lowering carbon emissions from transport can assist with decarbonisation plans and monitor progress.
The committee's report emphasises the timely need for publication and implementation of plans, recognising that despite significant volumes of evidence, finalisation and stakeholder engagement could take time. Interestingly, the report raises questions around whether the Department has the expertise resource to deliver such plans. The report asks: "Should a new branch, dedicated to transport decarbonisation and built around experienced personnel be set up to deliver these proposed measures?"
Ultra-low emission vehicles (ULEVs) and infrastructure
On ultra-low emission vehicles, for which Northern Ireland has the lowest penetration in the whole of the UK, the report suggests that the introduction of support measures, as has been done to success in other parts of Europe, should be explored.
Northern Ireland has the lowest number of both standard (300) and rapid (20) charging points of any UK region. The ratio of 17 and 1.1 per 100,000 respectively, is significantly lower than the European Commission recommendation of one public recharging point per 10 electric vehicles. tOn addressing barriers to ULEV take up, including the inadequacy of Northern Ireland's public transport network, even to meet current demand the report acknowledges work underway by the Department to identify what charging infrastructure will be required and stresses the importance of engagement with EV owners. Emphasising the need for a plan to be brought forward addressing the condition of the current network and the extent of the required expansion up to 2030, it says: "This will be critical both to ensure an operational network for existing EV adopters and to allay doubts held by prospective new EV users."