Environment Ireland Sourcebook 2016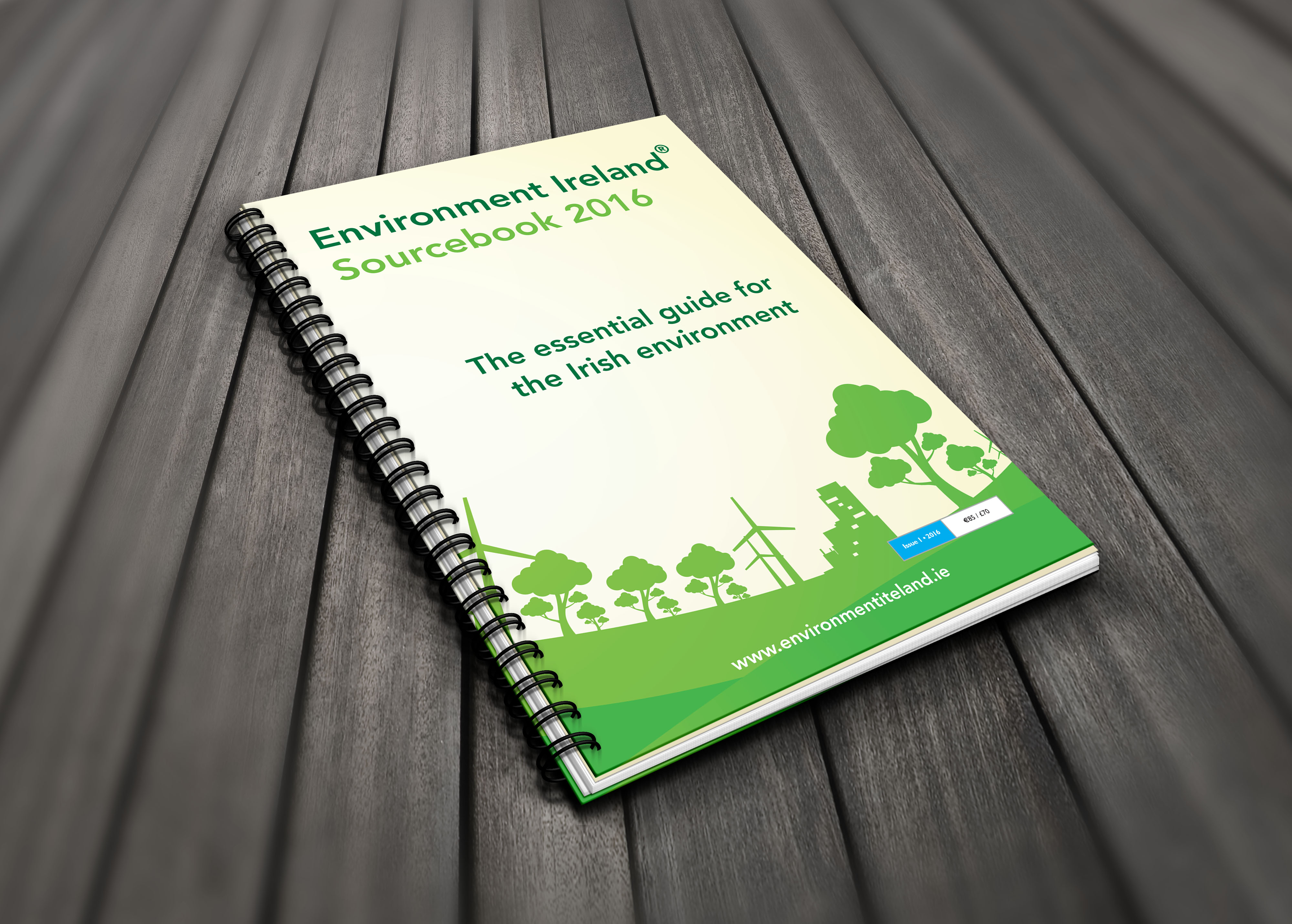 Environment Ireland® Sourcebook 2016
---

---
Need to find out the latest developments in the Irish environmental sector? The Environment Ireland® Sourcebook is a new reference guide which provides in-depth analysis of the latest developments in Irish and European policy and features chapters dedicated to each of the major environmental sectors.
The Sourcebook provides an overview of the current state of Ireland's environment, both north and south, and how Ireland is performing at local and EU levels as it moves towards becoming a greener sustainable country. The Sourcebook also contains information on the latest figures / trends (including emissions, recycling, pollutants etc.) and looks at the areas which make Ireland's environment unique.
With over 200 pages crammed with useful information, this exclusive resource will be found throughout the year on the desks of individuals working across a wide range of environmental issues. The Environment Ireland® Sourcebook is an excellent point of reference and also includes comprehensive listings of environmental organisations and agencies as well as the many consultants and service providers. It also features a who's who of the top 100 individuals working in the Irish environment.
Alongside extensive analysis and a look at the future direction of environment policy, the Environment Ireland® Sourcebook is the only detailed reference guide focusing on the main environmental sectors:
State of Ireland's environment
Climate change
Waste
Water
Air quality
Natural capital
Planning
Environment Ireland® Sourcebook 2016: Detailed contents by chapter
State of Ireland's environment
Overall environmental policy
European environmental policy
The role of the European Commission
European Environment Agency
Irish environmental policy
Northern Ireland environmental policy
Government departments: Republic of Ireland
Government departments: Northern Ireland
Other state organisations with a role in the environment
Climate change
COP21
Climate change in Ireland
Climate mitigation and adaptation
Climate Change Advisory Council
Greenhouse Gas Emissions in Ireland
Emissions trading
Resource (waste) management
Waste management regulations in Ireland
Resource efficiency
Recycling in Ireland
Waste recycling in Northern Ireland
Hazardous waste
Role of local government in waste management
Waste management companies
Waste-to-energy
New technologies: Anaerobic digestion, Mechanical biological treatment, Advanced thermal technologies
Water
Water quality in Ireland
Drinking water supply
Irish Water
Northern Ireland Water
Water infrastructure investment plan
Air
Air quality in Ireland
Air enforcement
Noise pollution
Natural capital
Biodiversity in Ireland
Land and soil
Peatlands
Forestry
Managing ecosystems
Planning
Planning in Ireland
Role of local government
An Bord Pleanála
Planning in Northern Ireland
Strategic Planning Policy Statement (SPPS)
Role of local government
Role of government departments
Environmental research
Research programmes and organisations
Who's who in environment
A who's who guide to the top 100 individuals in the environment sector
Environment Ireland directory
Representative groups and associations
NGOs
Consultants and advisors
Legal advisors
Technical and engineering advisors>
Planning consultants
Laboratory services
Waste management companies
Water treatment