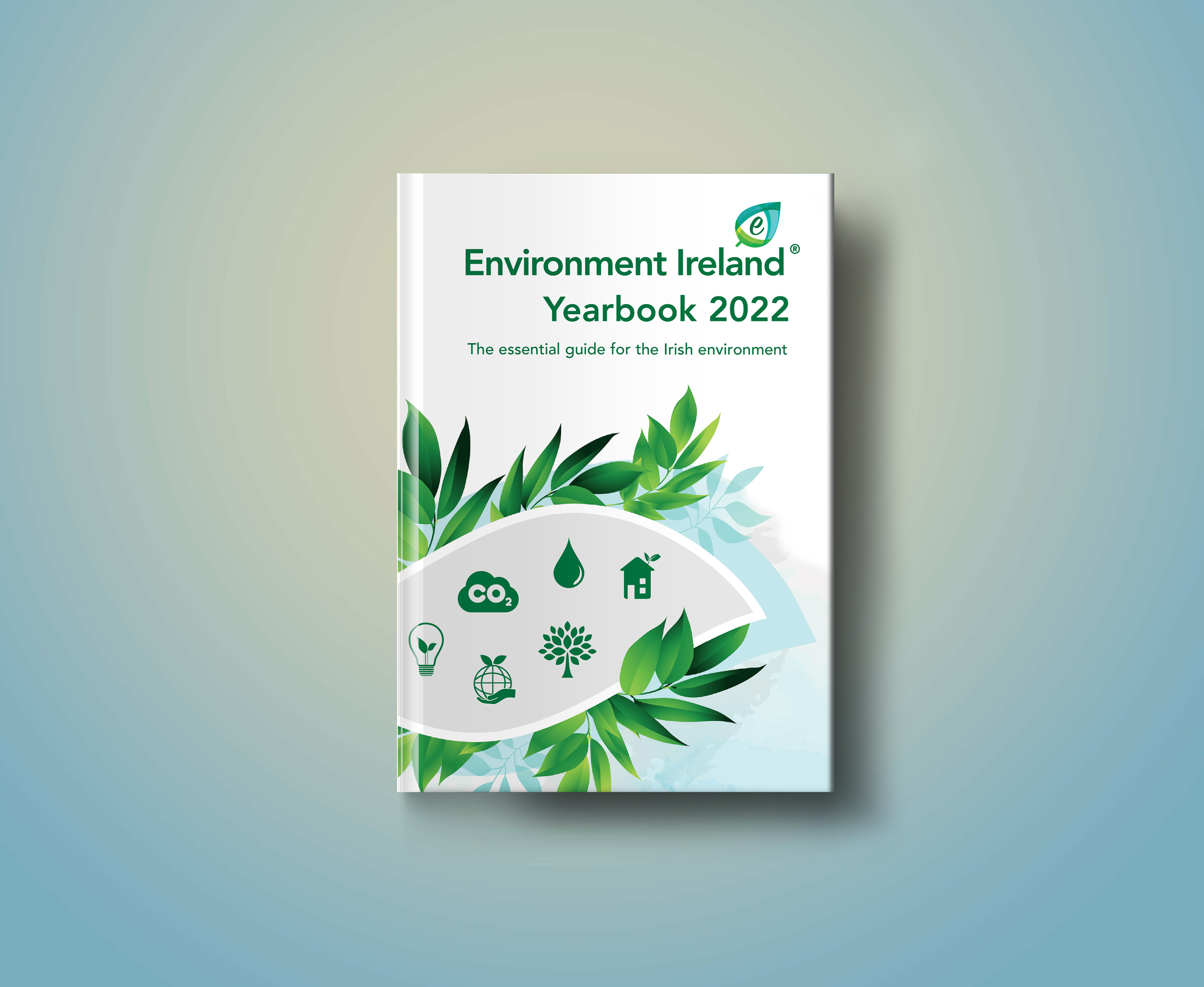 Environment Ireland® Yearbook 2022
The essential guide to the Irish environment
---

---
Secure your copy of the Environment Ireland Yearbook
The sixth edition of the Environment Ireland Yearbook 2022, introduced by Minister Eamon Ryan TD and the Northern Ireland Environment Agency, is now available to order. This is the comprehensive reference book for those interested in environmental issues in Ireland, north and south. The Yearbook is an excellent resource to anyone working in the environment sector.
The Yearbook is launched annually at the Environment Ireland Conference, which is now in its 18th year and is Ireland's major environmental policy and management two-day conference.
Why order the Environment Ireland Yearbook?
Essential reference to the Irish environment sector at your fingertips
Useful overview of environmental policy in Ireland and beyond
Can be found on the desks of environmental professionals: Directors, senior managers, consultants
View the 100 individuals in the Irish environment sector
Packed with useful information and listings
Environmental policy
This chapter is an excellent one-stop information solution for anyone whose role requires them to understand and interact with environmental policy in Ireland, Europe and globally. Also includes a comprehensive listing of relevant government departments and agencies.
Climate change
With a major focus on the current climate emergency, this chapter looks at the progress being made to reduce emissions in Ireland and world-wide.
Circular economy and resource (waste) management
An in-depth look at waste, the circular economy and recycling. It also covers waste infrastructure, waste-to-energy and new technologies.
Water
Water quality, infrastructure and services overview can be found in this chapter.
Public health and the environment
This chapter examines the relationship between the environment and public health, which is an area of growing concern including increasing levels of air and noise pollution.
Nature
This covers the biodiversity emergency in Ireland, including a look at the Birds and Habitats Directive. Peatlands, land use and forestry are also examined.
Planning
An overview of the National Planning Framework. It also looks at the role of local government and strategic development zones.
Agriculture and the environment
A look at the relationship between the environment and the agricultural sector in Ireland and Europe.
Environmental research
Summary of research programmes and organisations.
Sustainability
A new chapter for 2022, examining the 17 Sustainable Development Goals, Sustainable finance, transport, ESG and sustainable tourism.
Who's who in the Irish environment sector
A popular chapter within the Yearbook profiling 100 key individuals in the Irish environment sector.
Environment Ireland directory
An A–Z directory of organisations with an environmental role: representative groups and associations, NGOS, consultants and advisors, legal, technical and engineering, planning consultants, laboratory services, waste companies/services and water treatment.
Government Departments
Environmental consultants and advisors
Environmental managers
Local authorities
Engineering and construction companies
Legal and financial advisors
NGOs/Environmental charities
Waste management companies
Academics
Environmental policy-makers
Climate change co-ordinators
Public health professionals
Regulators
Planning professionals
Elected representatives
Energy and infrastructure project managers
Anyone with an eye on the Irish environment!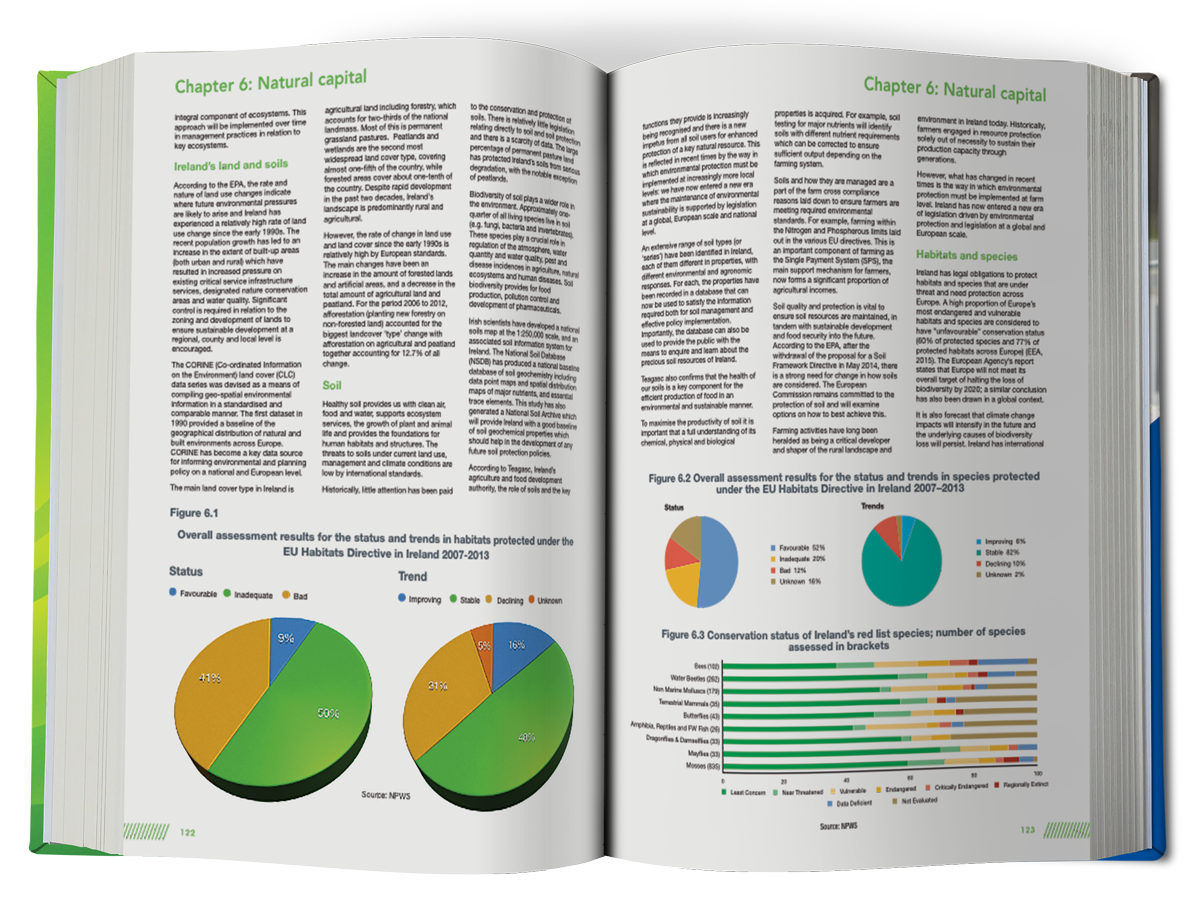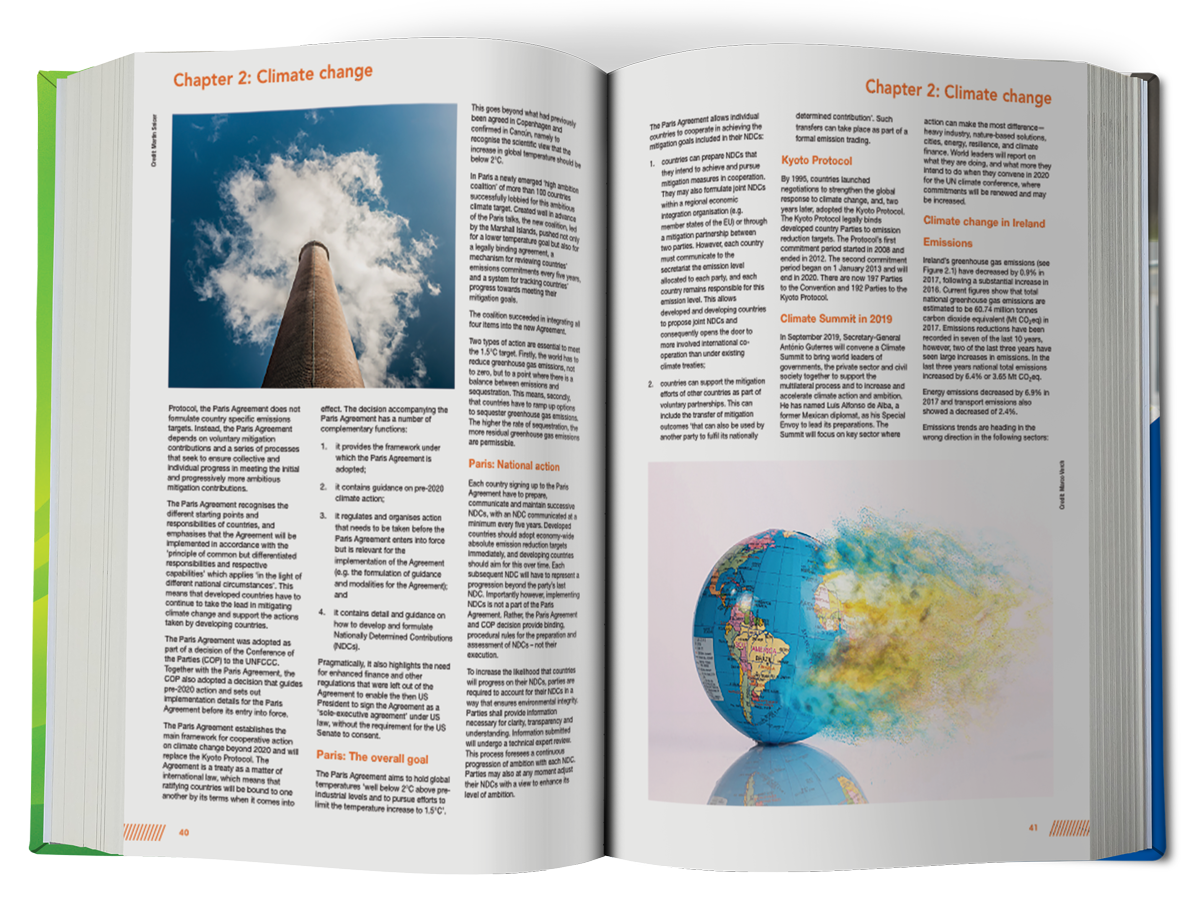 Advertise in the 2023 edition
The Environment Ireland Yearbook is on the desks of top decision makers in the environmental sector. For information on how your organisation can benefit from having an all-year-round presence in this unique publication contact Sam Tobin at sam.tobin@environmentireland.ie or call 01 661 3755.
Environment Ireland
Clifton House
Lower Fitzwilliam Street
Dublin 2, D02 XT91
Tel: +353 (0)1 661 3755
Email: info@environmentireland.ie
Twitter: #EnvironmentIreland